Even if it is a B-List star during her 15 minutes of fame. Today we (Marc, Sofia,
Beth
,
Jenny
, Mattie, Beth's cousin, Jill, and I) ran the Easter Bunny 5K in Clemson, SC.
We saw
Amy Parham
of last season's Biggest Loser (which wasn't a total surprise since she lives in Greer, SC) aaaaand
Tara Costa
of this season's Biggest Loser. They were running the half marathon. We talked to Tara's trainer in the port-o-potty line (we ended up saying you're cool and looking good to Tara in the port-o-potty line as well) and he confirmed that it was indeed her. He also said that since it still the middle of the season and she has not been kicked off yet (I think she's working on being one of the finalists) that she can't take pictures with anyone, etc, etc. Ok, sure, whatever, I busted out my zoom lense. Oh yeah, and Marc won his age group (while pushing Sofia).
Tara coming in to the finish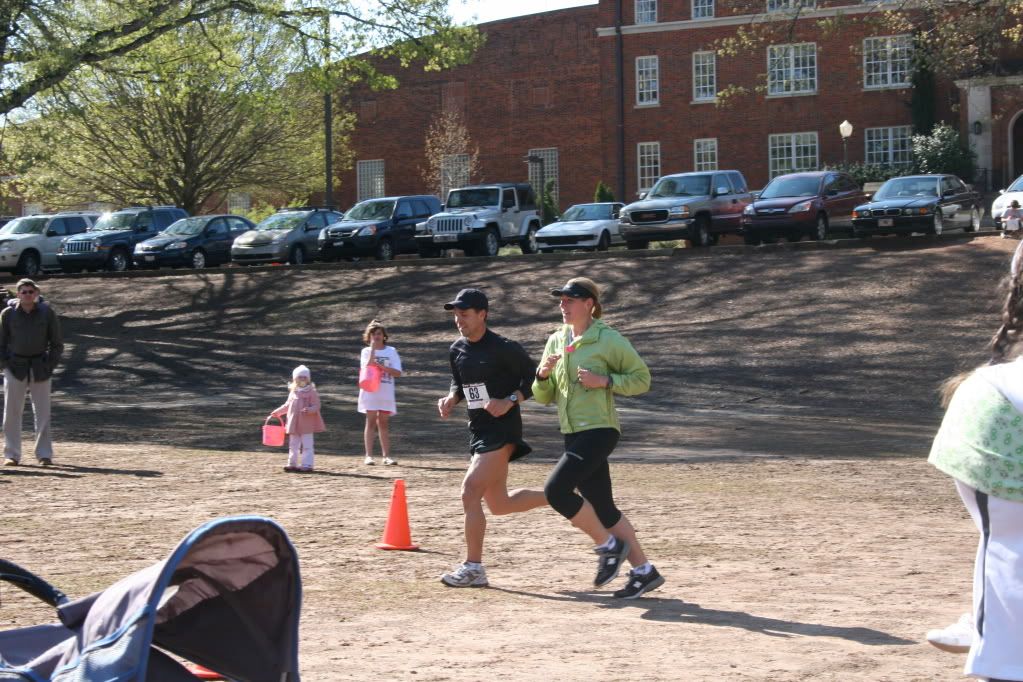 Looks like she finished in about 2 hours and 10 minutes.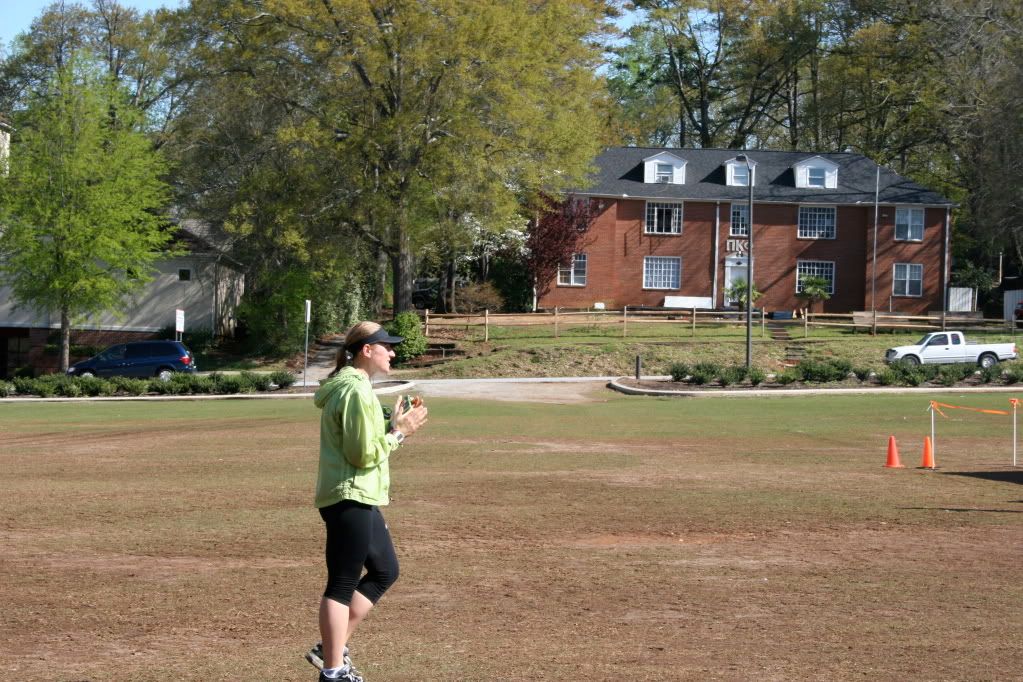 See Jenny and Mattie in the foreground....just to prove we really were there.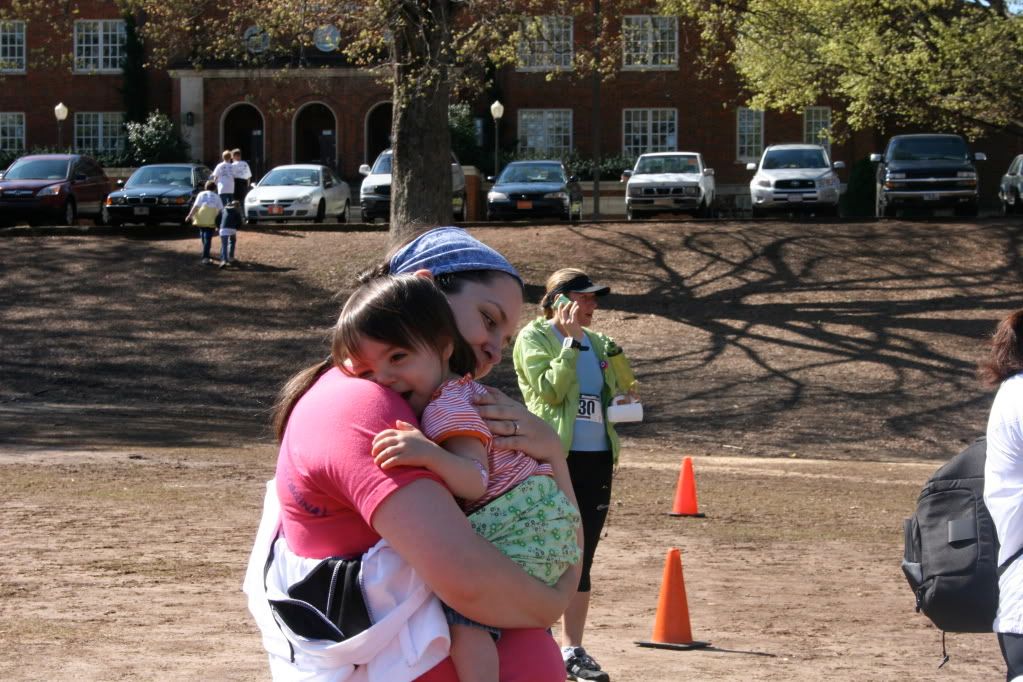 And Amy....didn't get too many of her.