Bear with me folks, this is a long one, and picture heavy. But I actually took pictures all weekend! I normally forget when Beth is here to take them until the last minute when she is packing up to go.
Beth, Jeff, and Elaina got her Friday afternoon. Sofia and I did some last minute cleaning/tiddying on Friday....well, I did the cleaning, she found another pair of shoes to keep her busy.
Saturday morning we got up and went to the Cherry Blossom parade.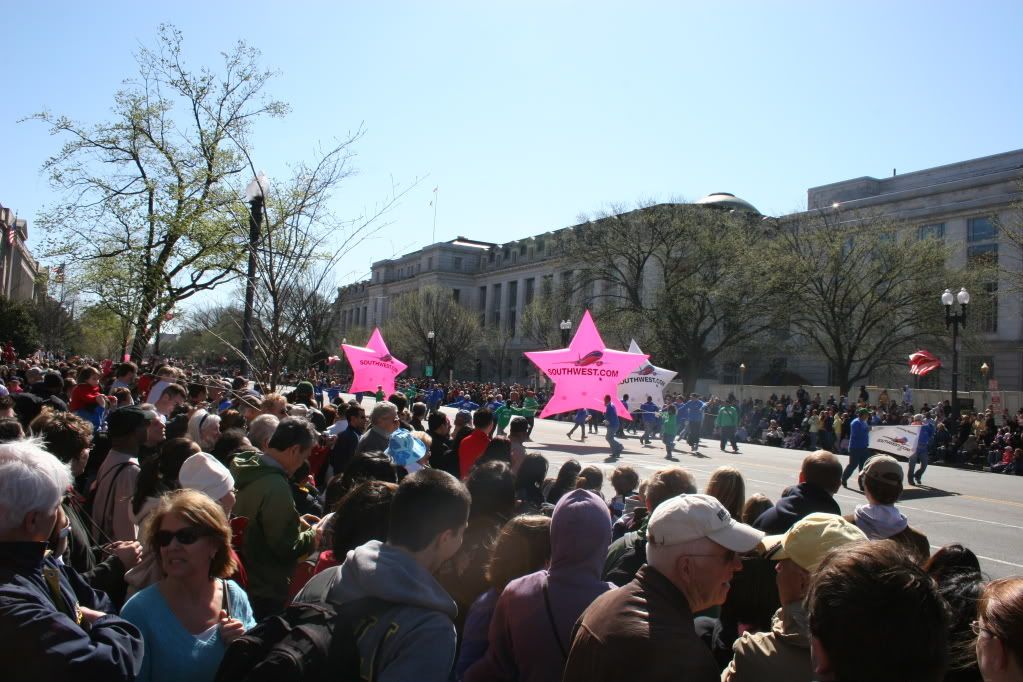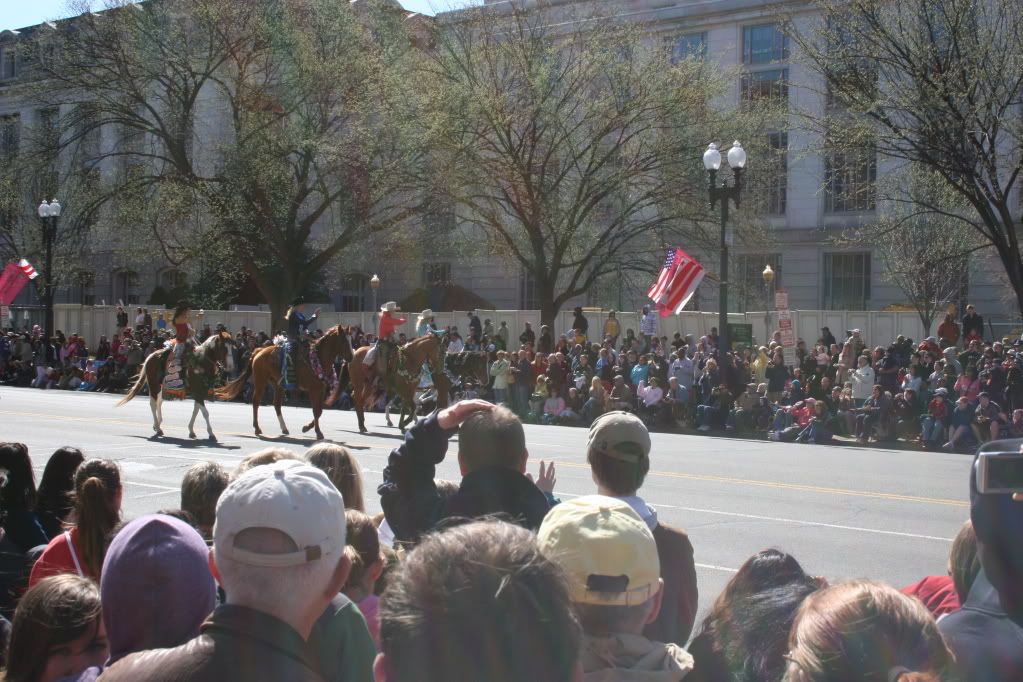 The girls were not interested. Both preferred to sit in their strollers and ignore the festivities.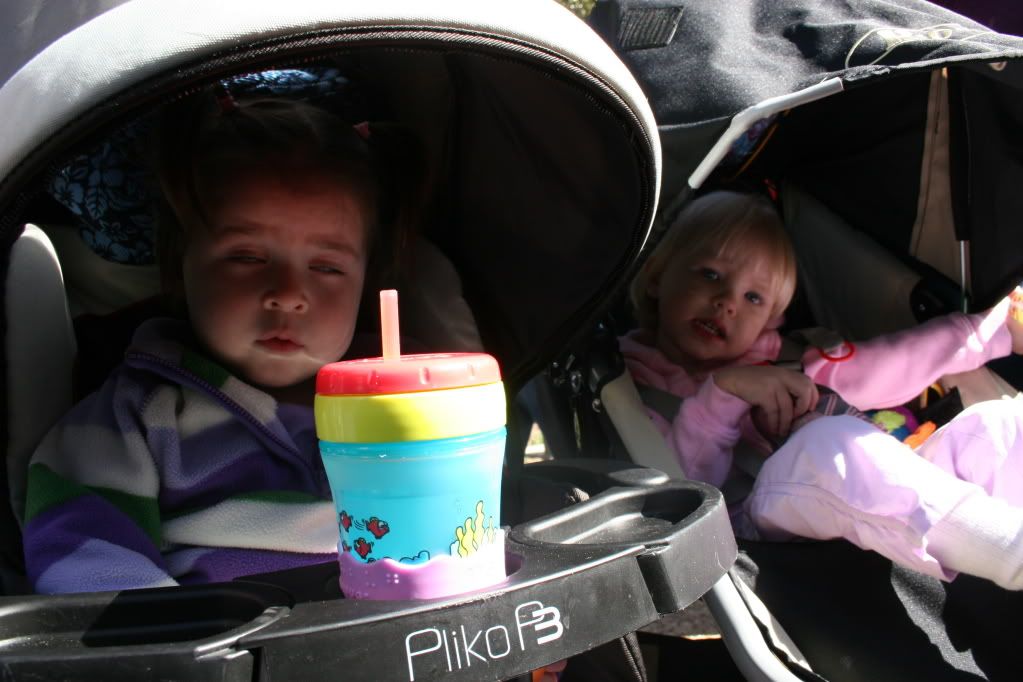 (My child is not possessed....I caught her mid blink)
The wind was so bad the tents at the festival were coming off the ground. We decided to skip the festival and head straight to packet pick up for the race.
Sofia got a new headband.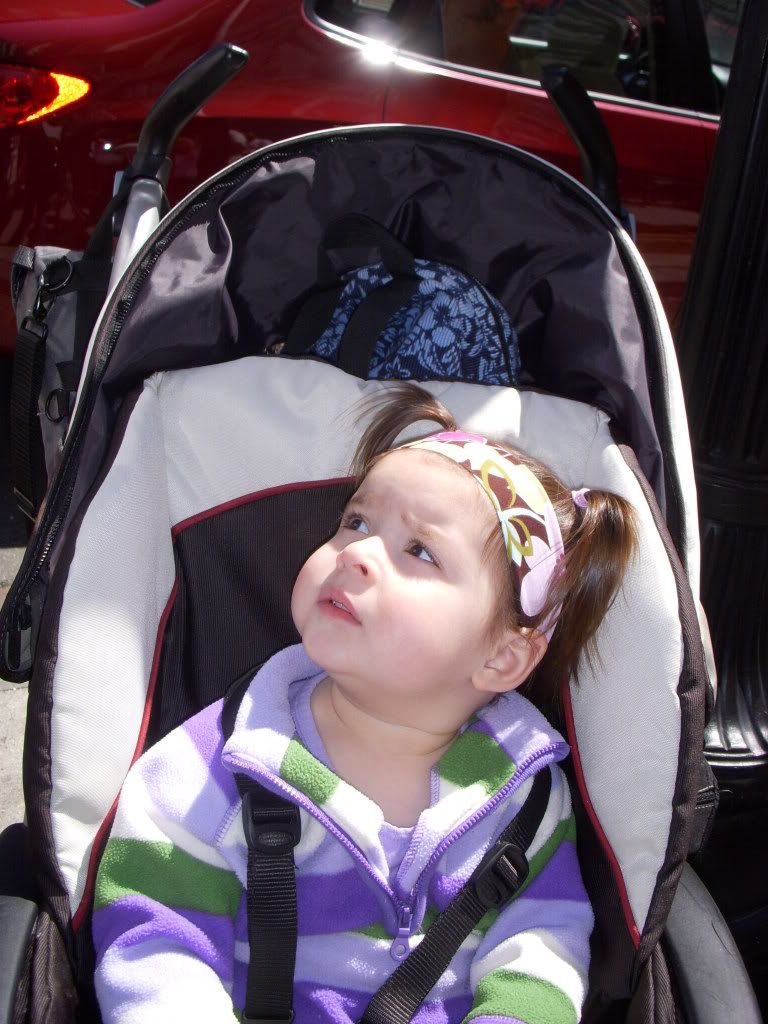 Then we had lunch at Gordon Biersch...yum, garlic fries!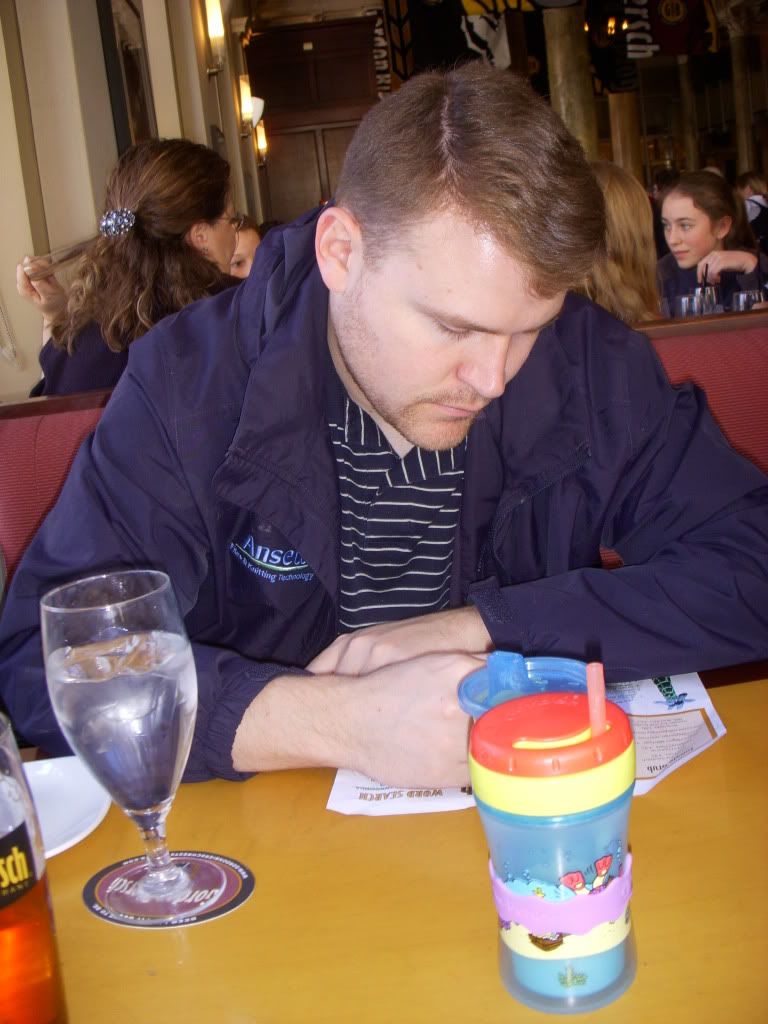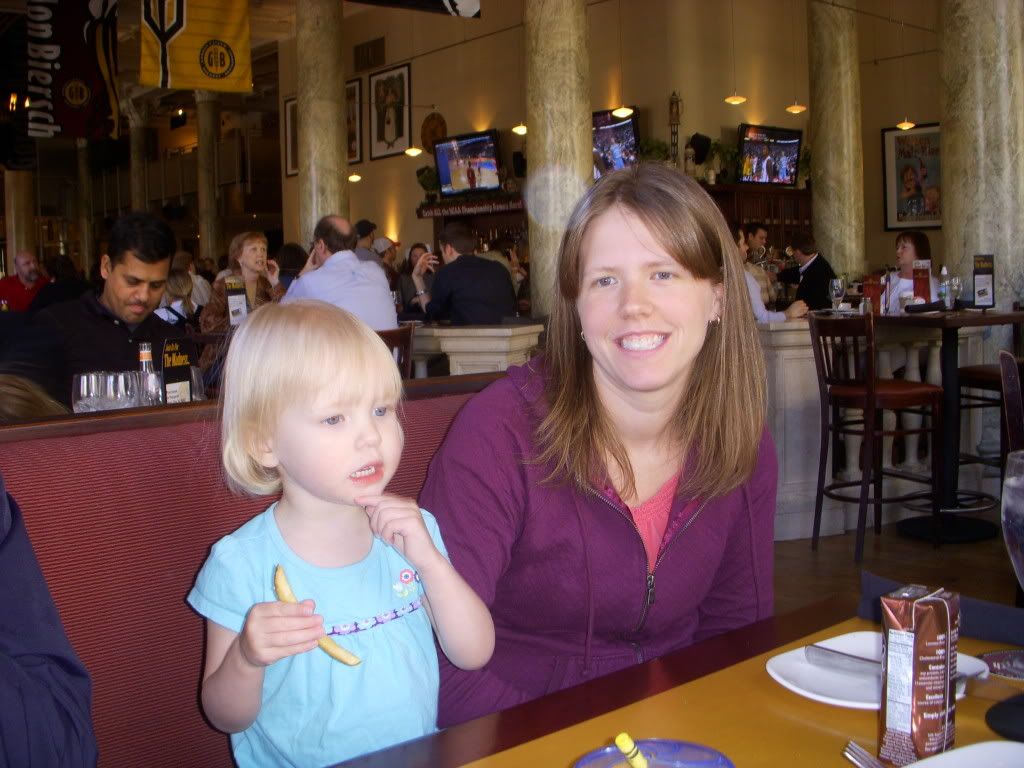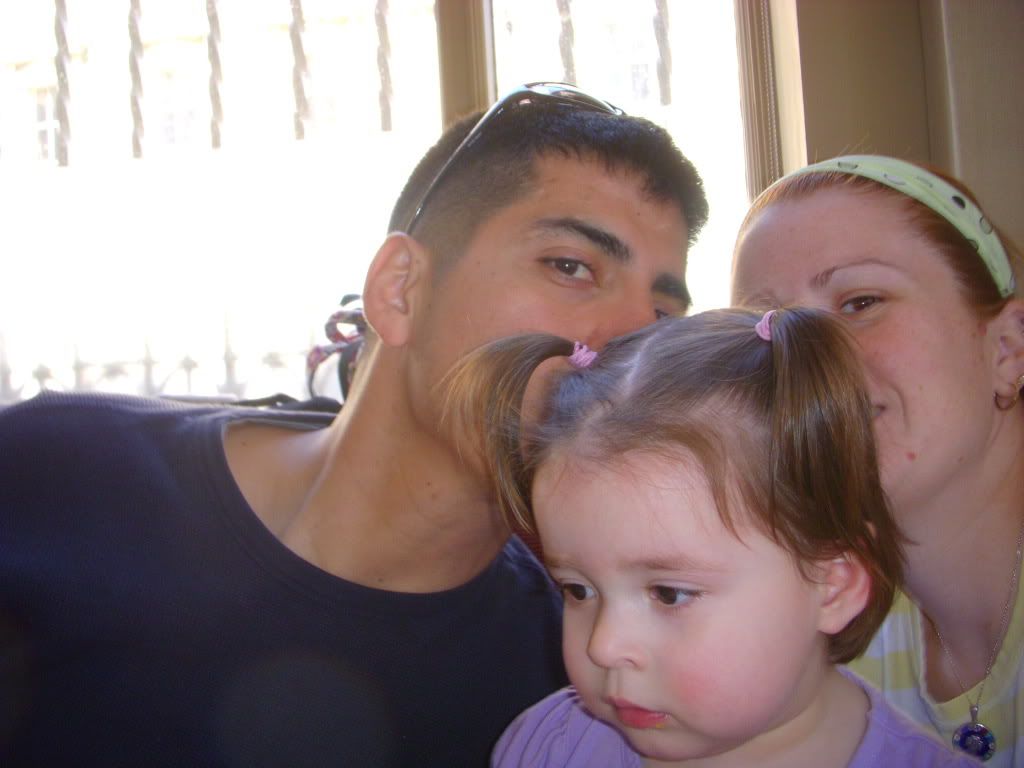 (our attempt at a self-family portrait)
Lunch went straight through naptime....the good news is we only had one meltdown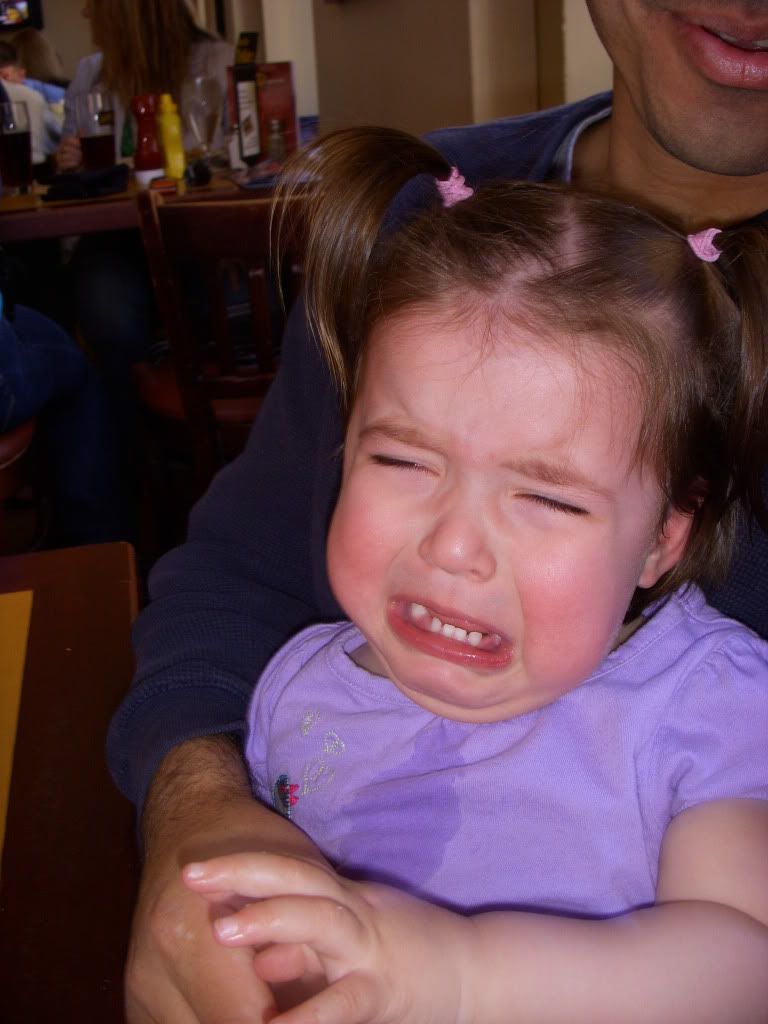 This morning had us with a super early wake up call and out the door by 5:45am.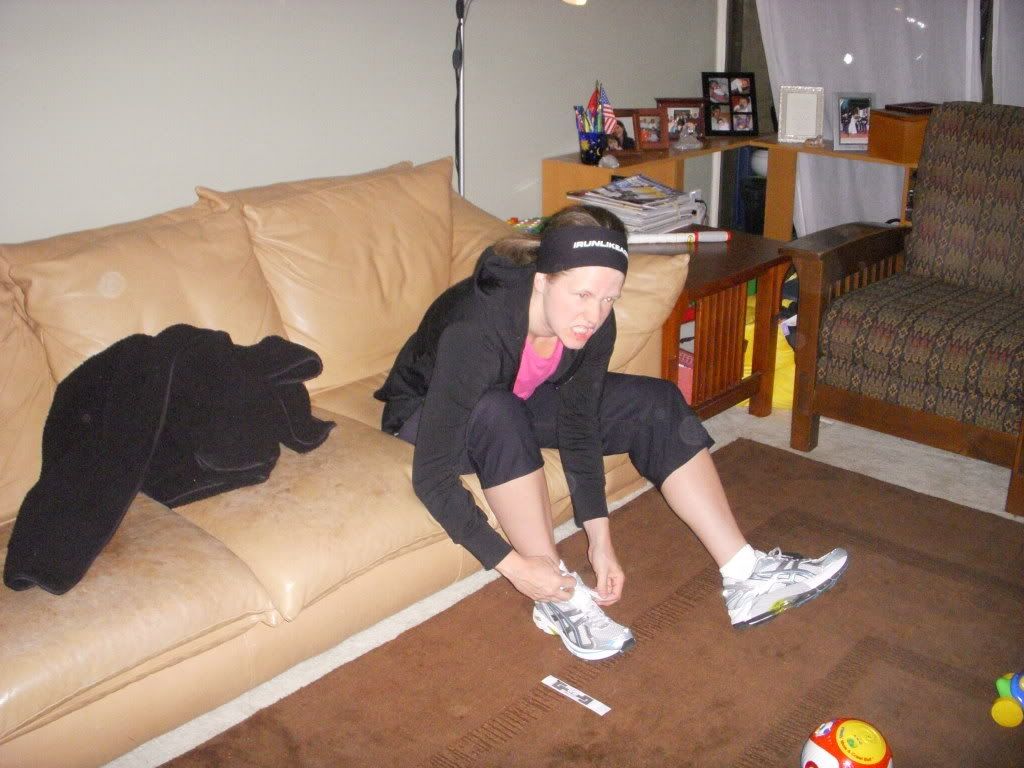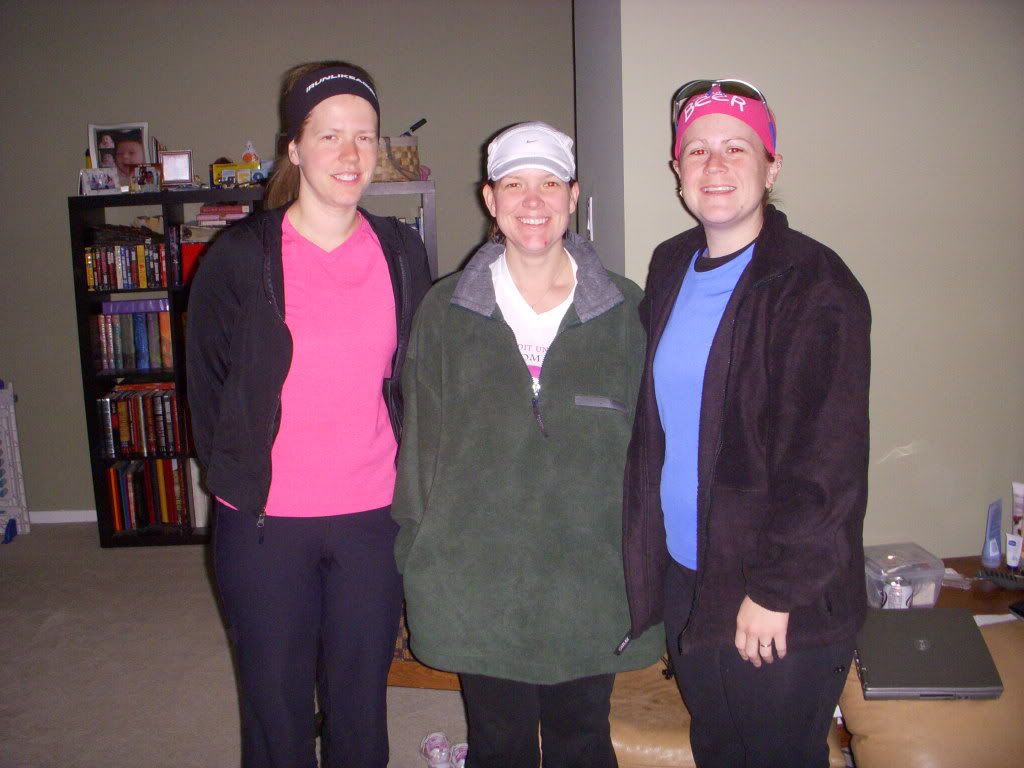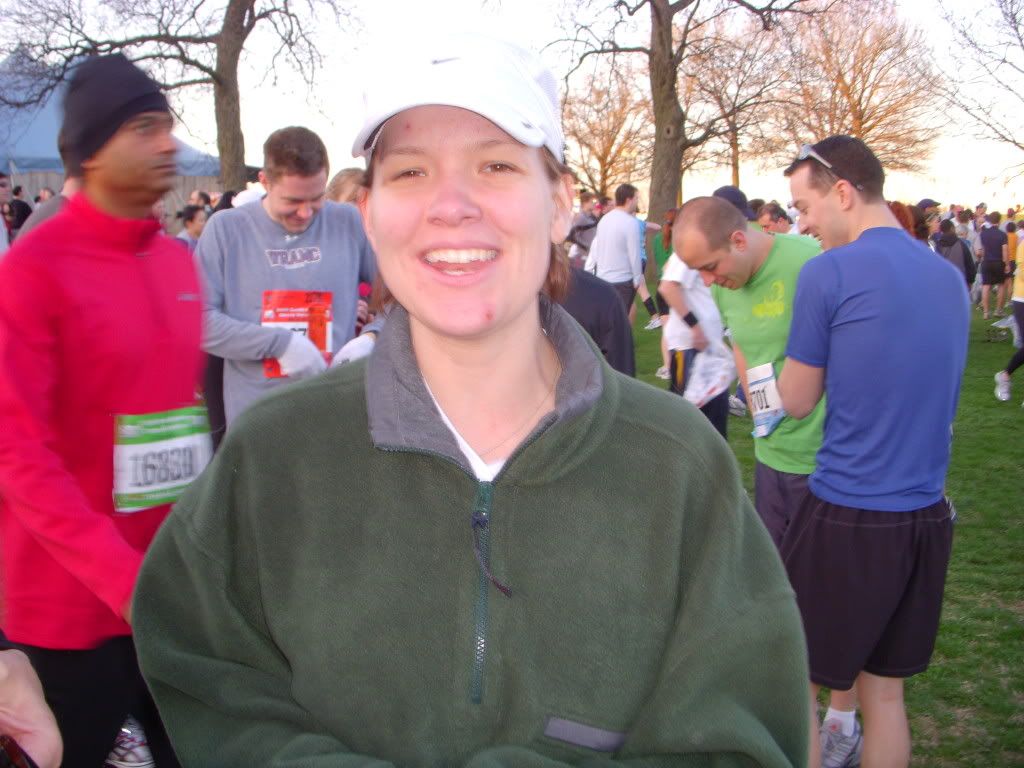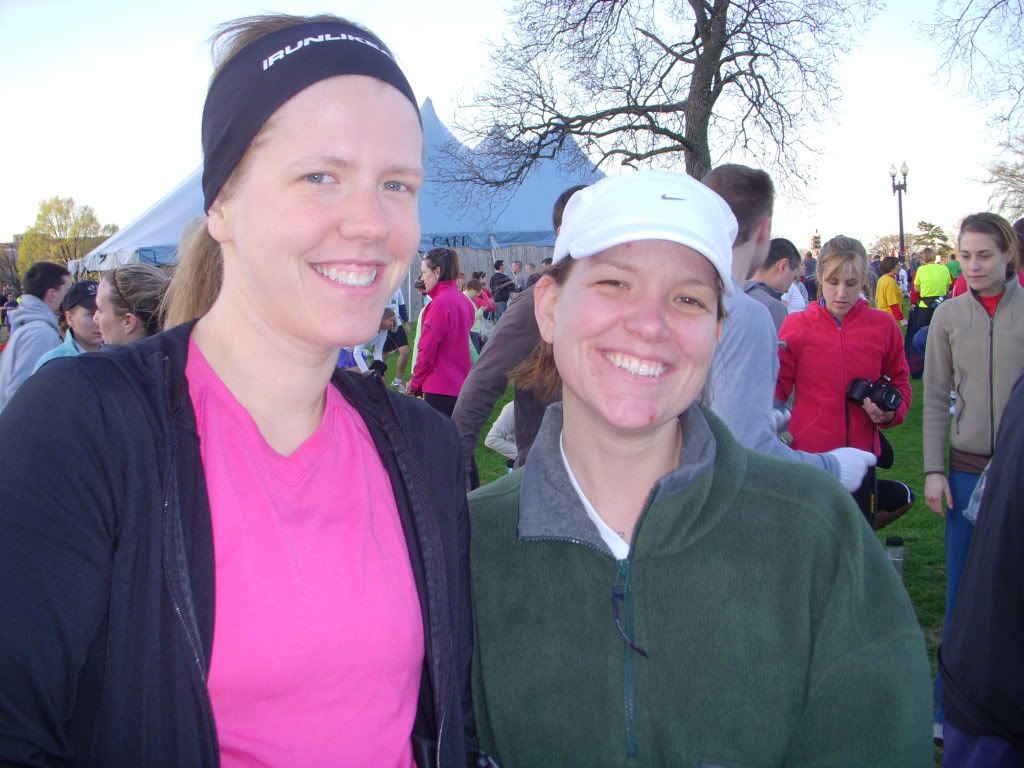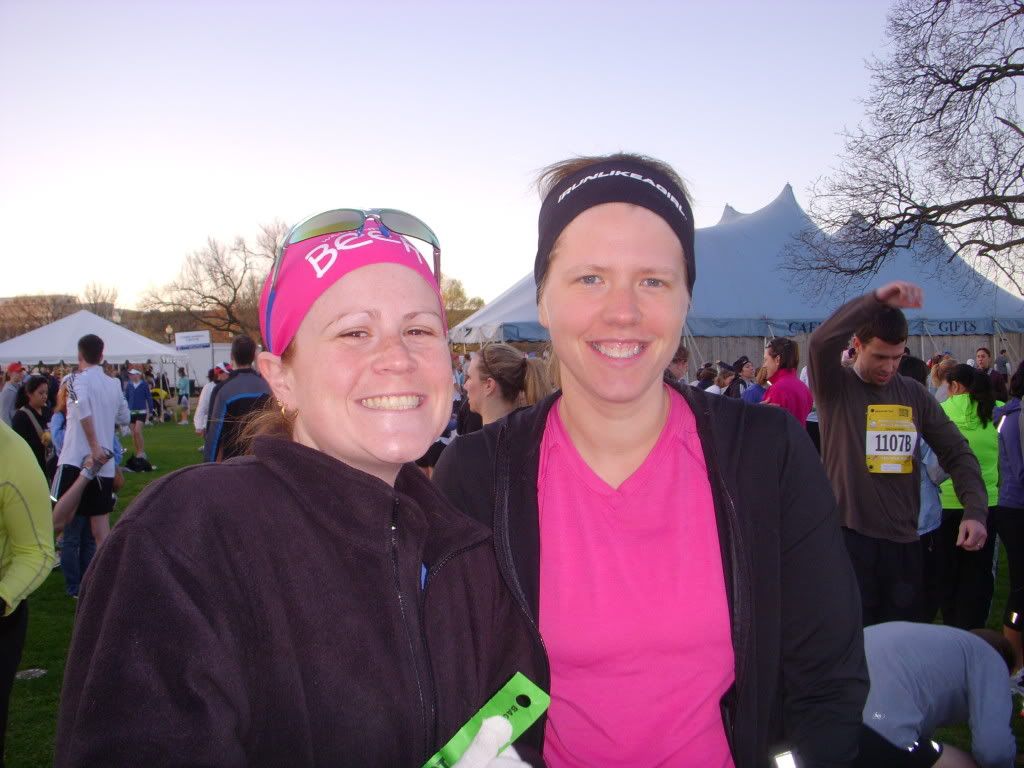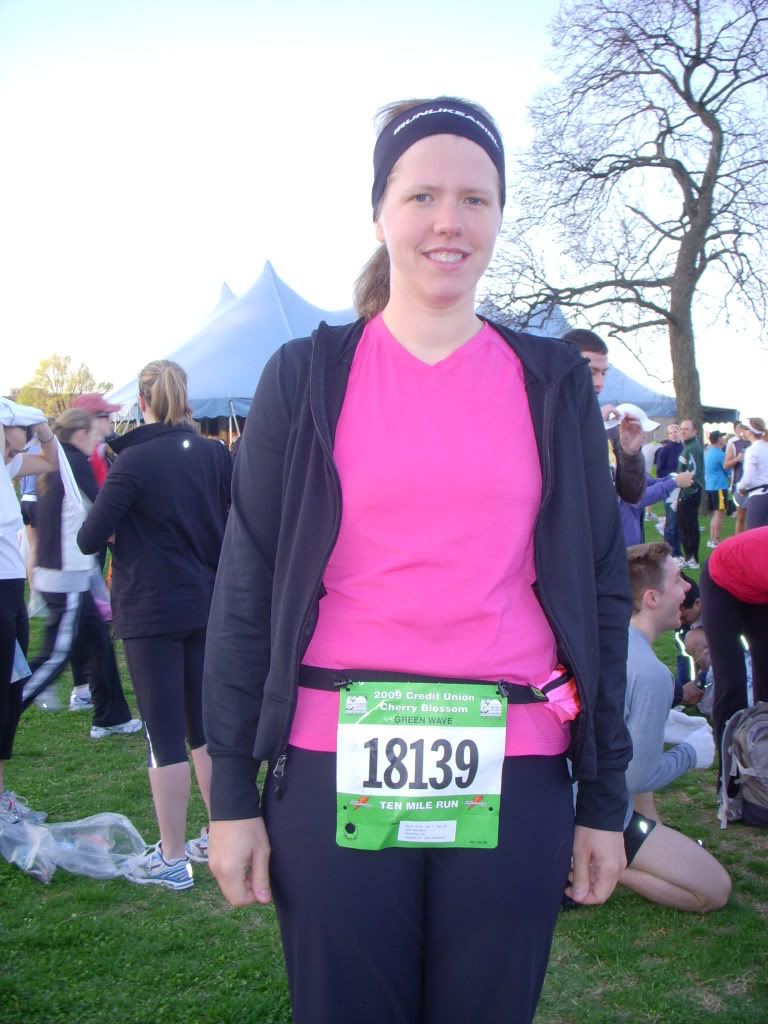 (Beth in the Shirt that Races, check out Beth's blog...I'm sure she'll update on the Shirt that Races soon, if not go bug her to do it sooner.)
Here are some mid-race pics with my $9 camera. Not too bad for running and taking pictures at the same time with a crappy camera.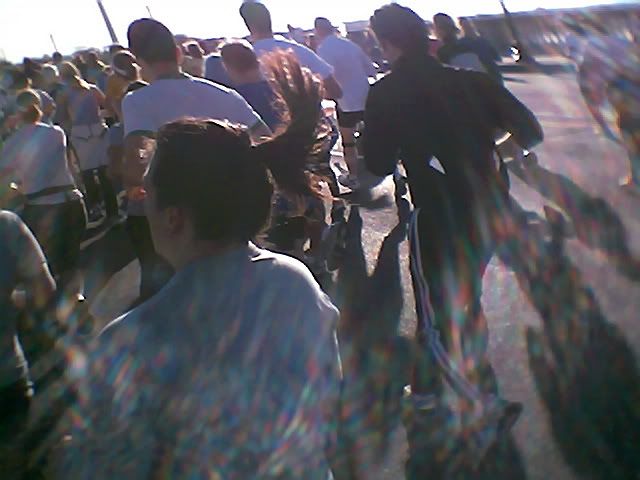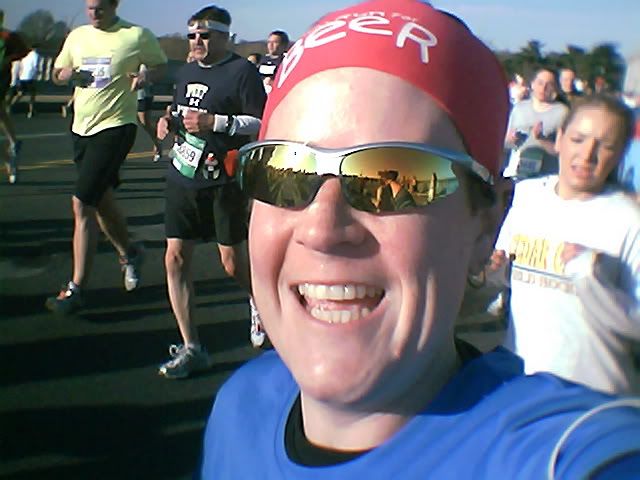 We did it! And Beth did it for the very first time!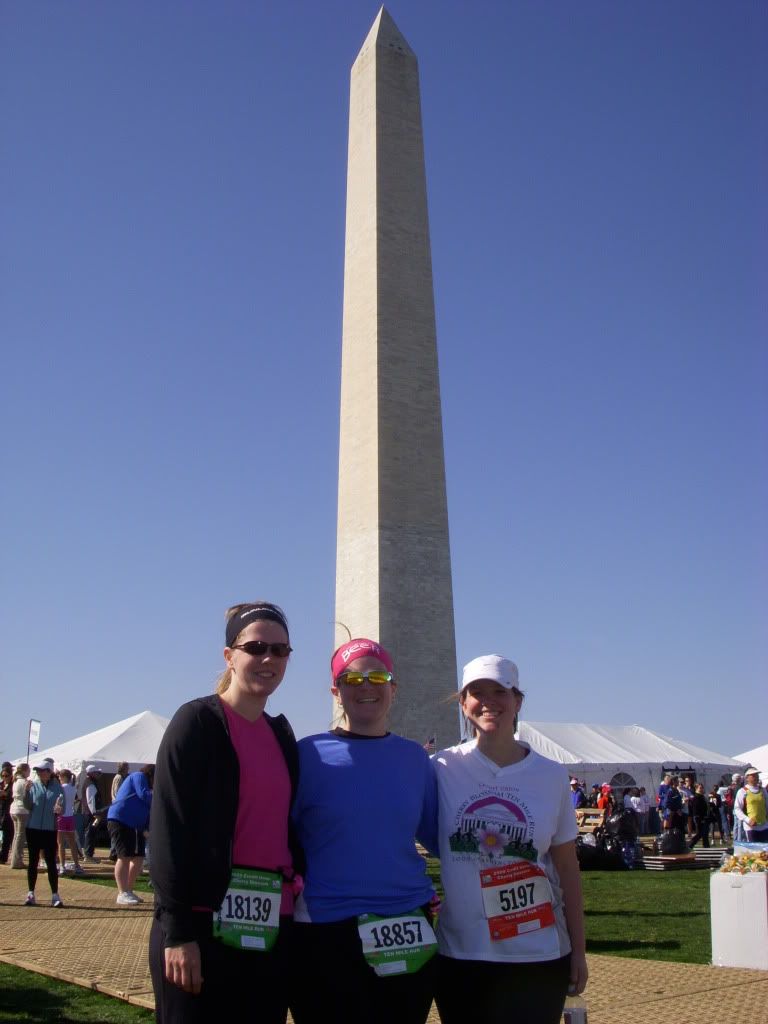 Official chip time:
Lauren - 1 hr 59 min 08 sec
Beth - 1 hr 59 min 09 sec
Michelle - 2 hr 04 min 58 sec
Other than a sore ankle and really tired and sore feet (debating about whether or not new shoes are in my near future), I felt great! My legs still had plenty of energy and my lungs weren't burning. I also feel like I could maybe start working on bringing my per mile time down. If I keep up what I've been doing, I'll be in great shape for my upcoming half marathons (which is great incentive to keep getting out there and training, it's not so daunting once you know you can do it). With that being said, I'm thinking of adding 1 day a week of interval type training to help me speed up a little. I'd love to get back to my pre-Sofia pace of 10 minute miles (and I thought I was so slow then! I'd love to be that fast again).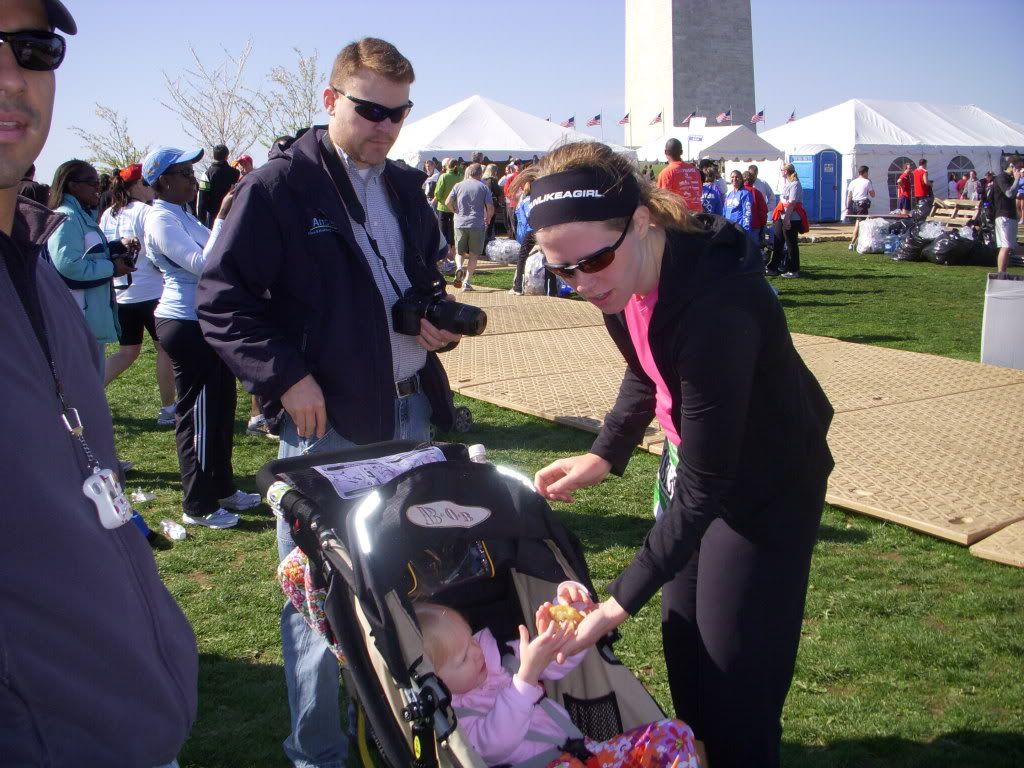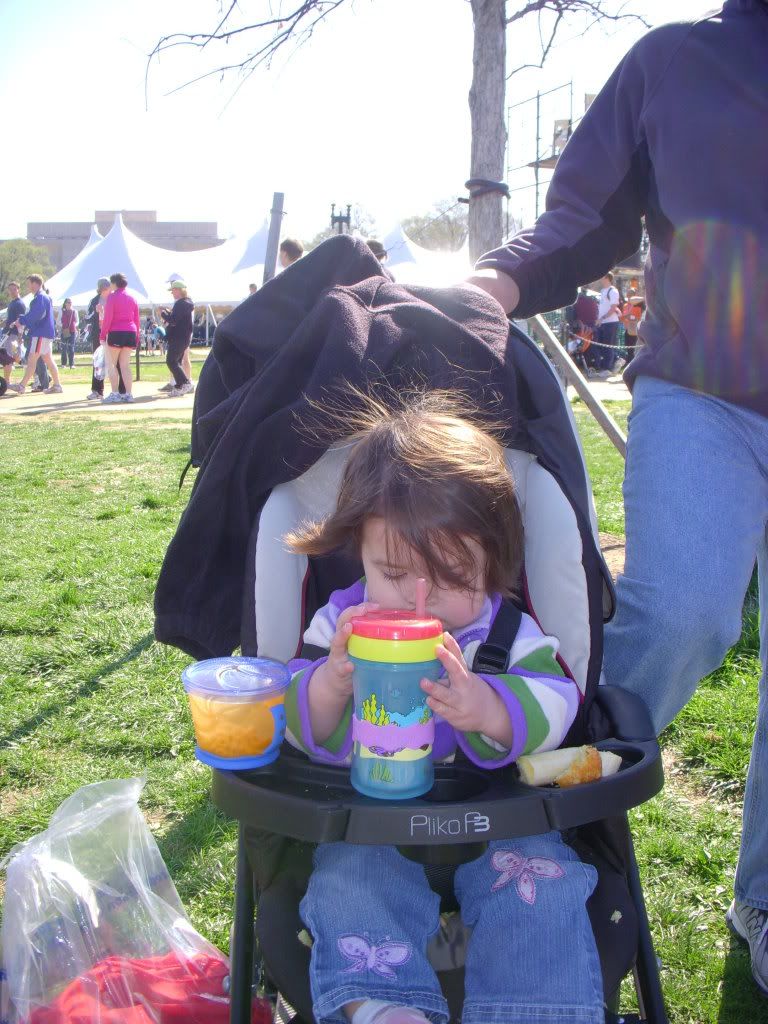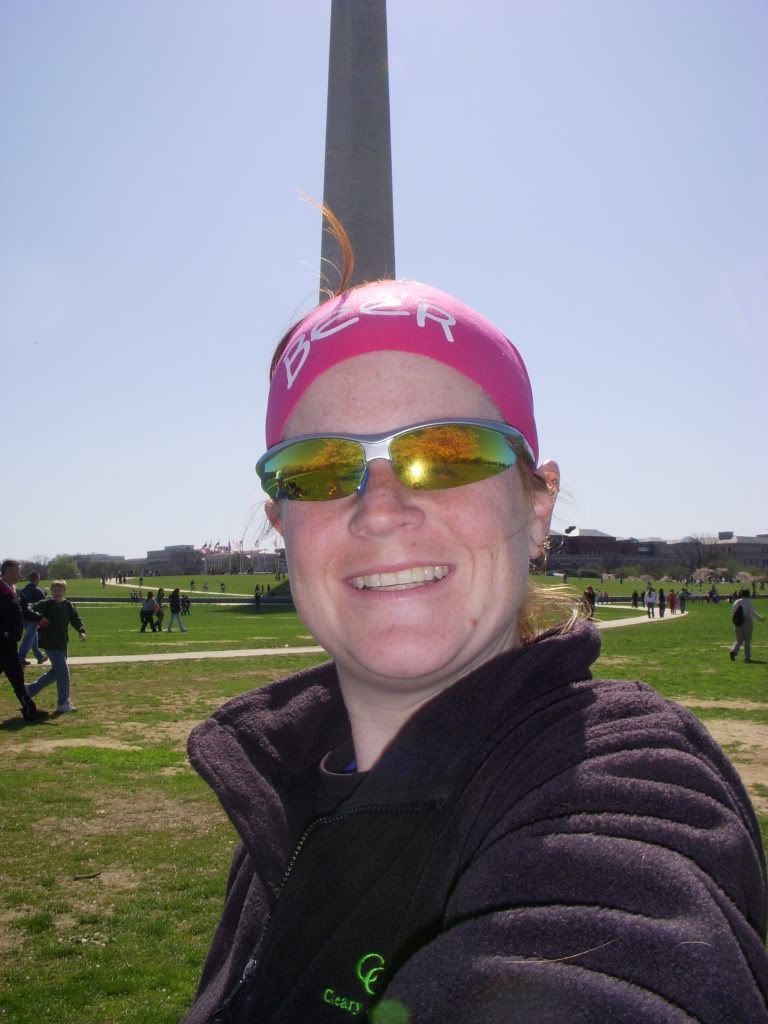 On our walk back to the metro, we took the long way so Beth and Jeff could see some of the monuments and get some pictures. (And by long way, I mean almost 2 miles out of our way....I checked! My sore ankle knew it was more than half a mile or so.)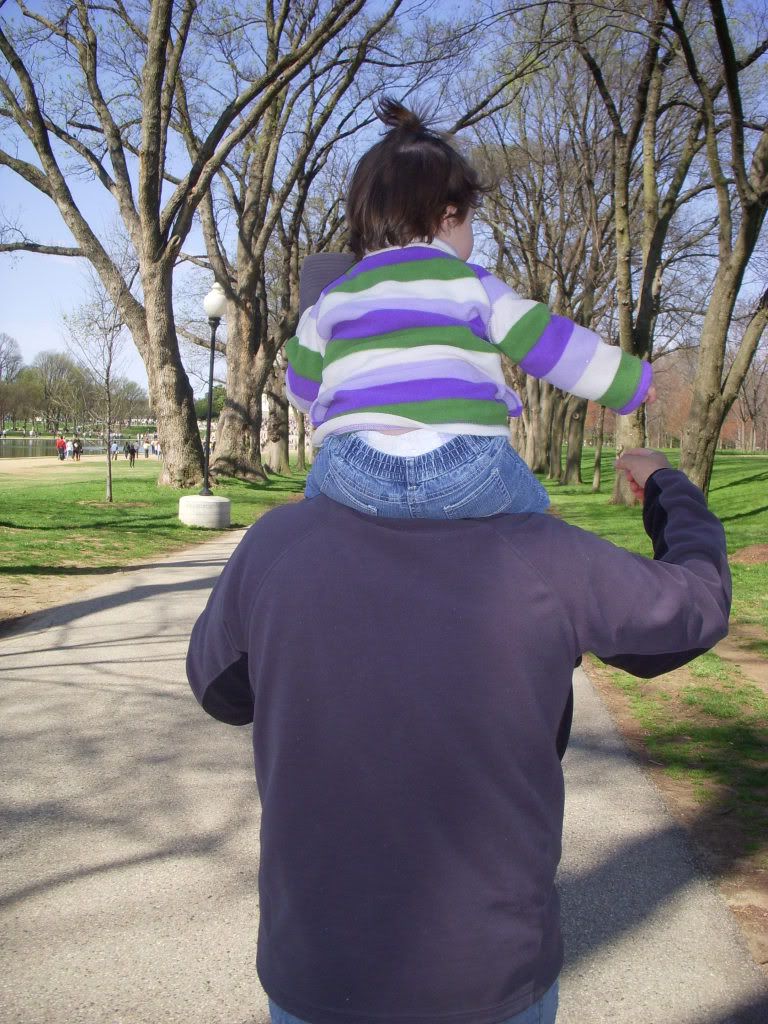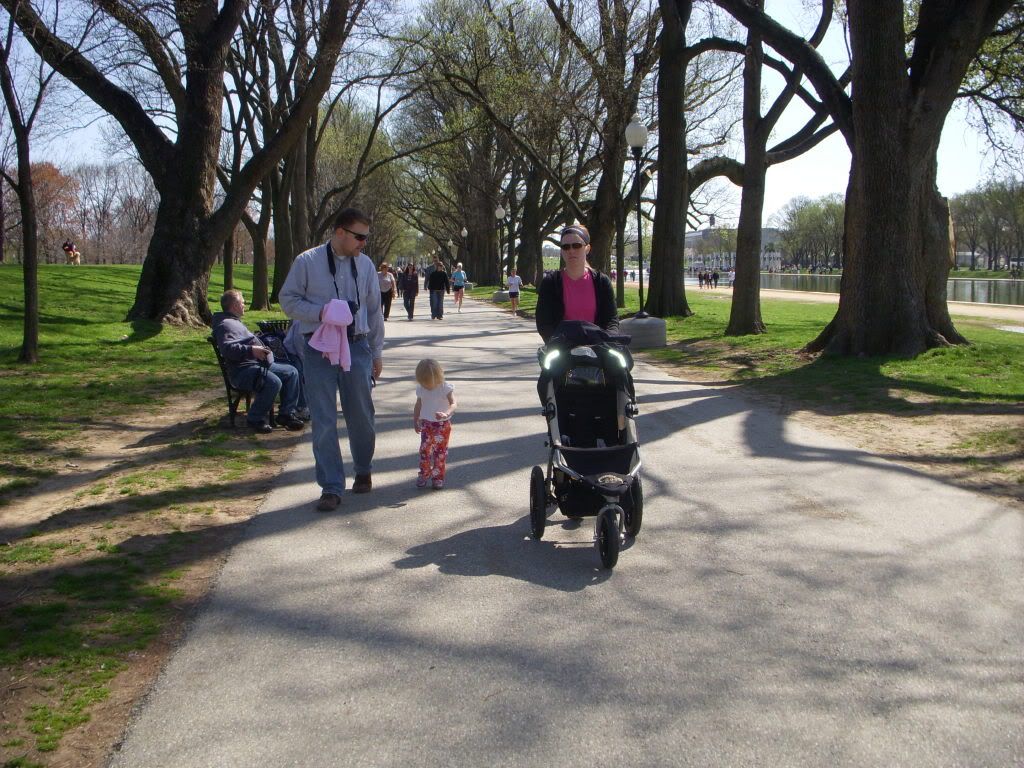 And what started it all.....the Cherry Blossom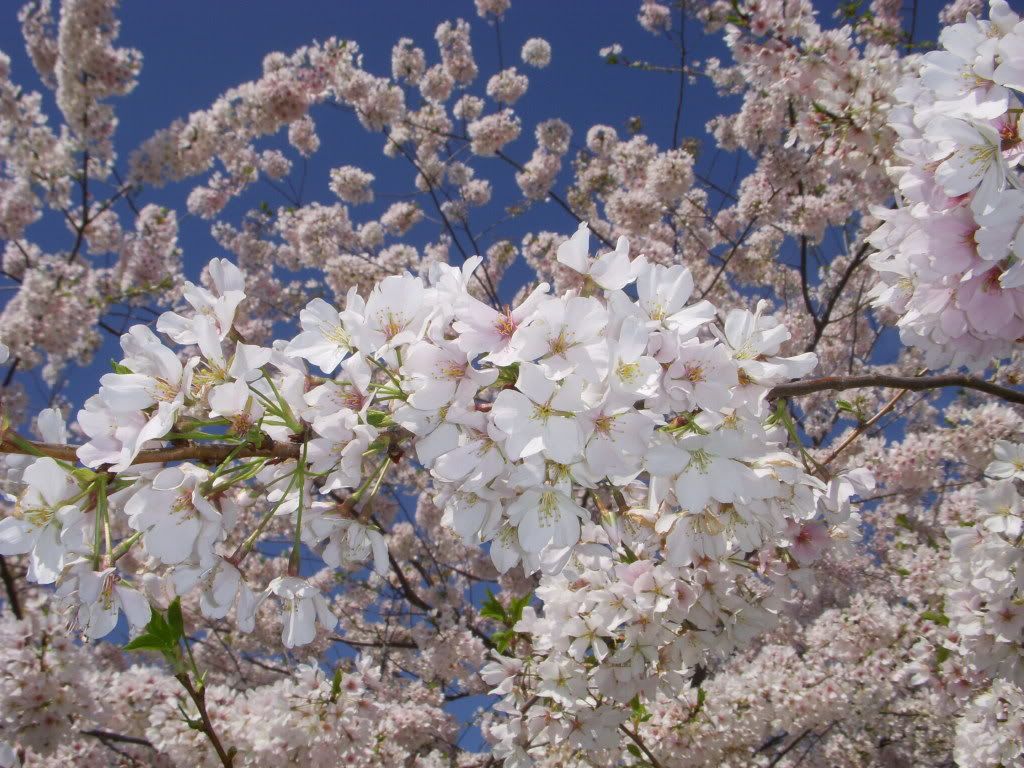 Marc had his first baseball game of the season today (sorry, no pictures). Sofia and I went to watch the second half after Beth, Jeff, and Elaina got on the road. Sofia was so worn out, she fell asleep on the way home. Notice the half eaten nugget in her hand. So tired, she couldn't even finish her dinner!