Whew! It's nice to be home. Sofia and I were in SC for a little over a week. We went down to spend some time with my parents (and any friends who happened to be in the area). We ran the
Easter Bunny 5K
with
Beth
and
Jenny
, saw some
reality tv stars
and had an
Easter Egg hunt
. We put Marc on an airplane last Sunday so he could come back home to start his new job (Ellie, we aren't moving. It's a new job in the same city.) I stayed on in SC so that I could get some work done with my dad and Sofia could have a week of "Mimi Daycare."
Sofia, Jack (the dog), and I drove home yesterday.....just the two of us. I was really, really dreading this. I could just picture us going 70 miles on hour on I-81 and her screaming in the backseat with me not being able to do a thing about it. Normally, when we take a trip as a family, the passenger can reach around and give her a drink, snack, toy, etc. How was I to do this by myself? It turned out just fine. I had a bag of snacks and a cooler of drinks in the front passenger seat. I could just barely reach her hands enough to pass her a drink or snack or any other item out of the front seat to keep her happy. I could also reach play button on the DVD player. We stopped every 1.5-2 hours for bathroom breaks and to stretch our legs....stopped for a half hour at lunch, and it only took 30 minutes more than normal to get home. And Sofia was a doll! I would definitely give it a try again.
Sofia fell asleep with her "Baby" (new lamby the Easter Bunny left her, that is as big as her) within 30 minutes of starting our trip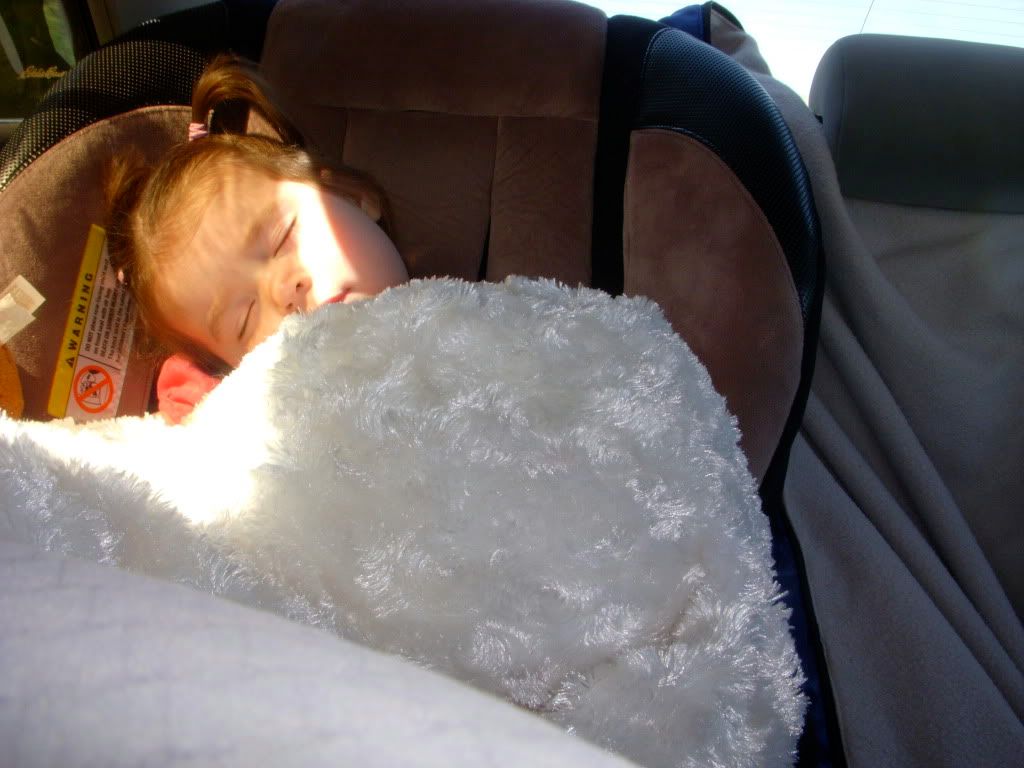 And she kept asking for "Baby" any time he'd fall down.
Playing with her animal crackers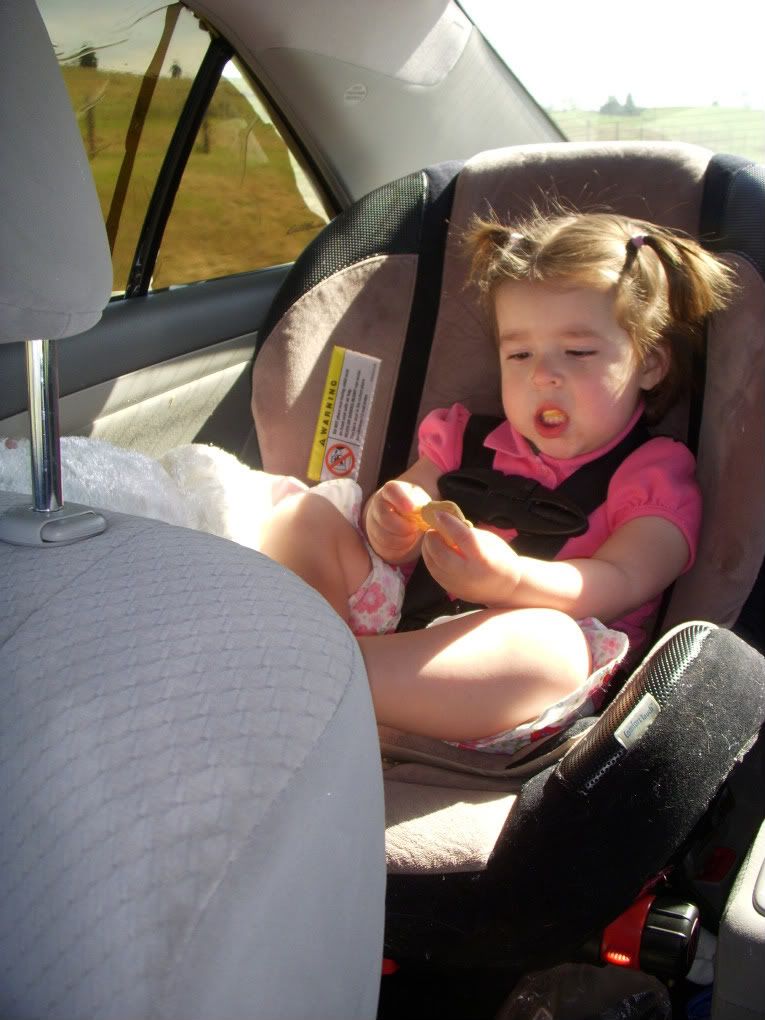 Happy on the way home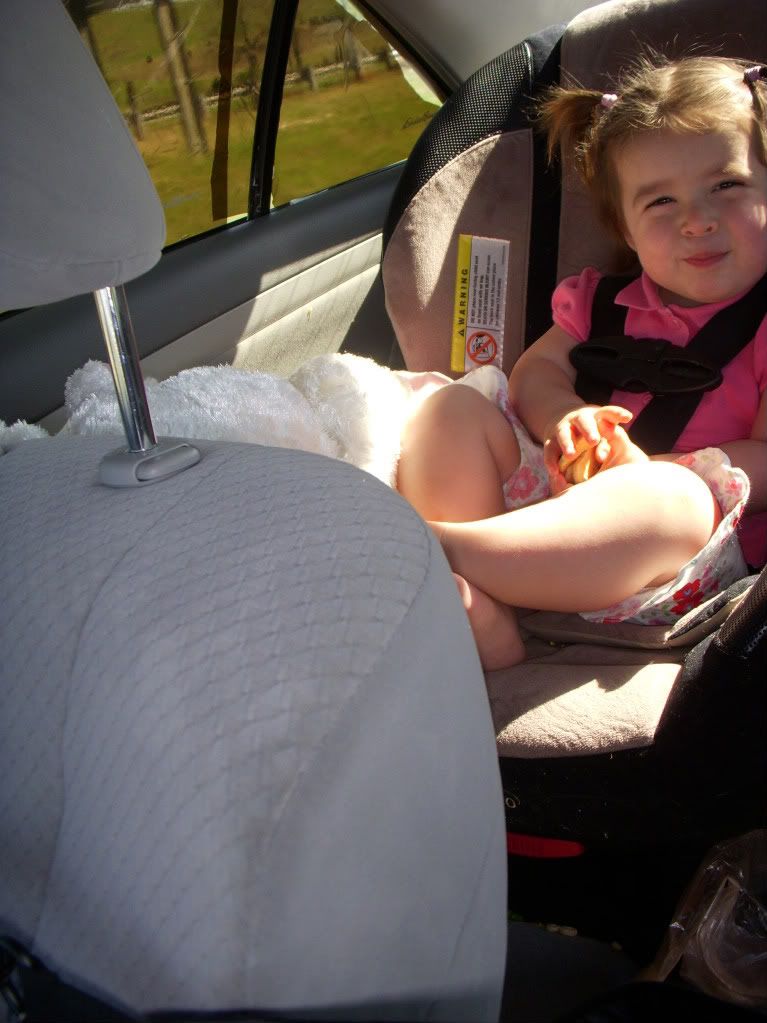 (Please forgive the fact that the picture isn't center.....I was shooting blind since I was paying attention to driving.)
Jack was so happy to be out of the car, he let Sofia put stickers all over him (you know, address labels in case he gets lost). And Sofia was so happy to see her daddy.
And few ended up on Sofia.
Some how, Sofia ended up in just her diaper. Then she decided that she HAD to have her shoes on. Then she found her rain coat and HAD to wear that too.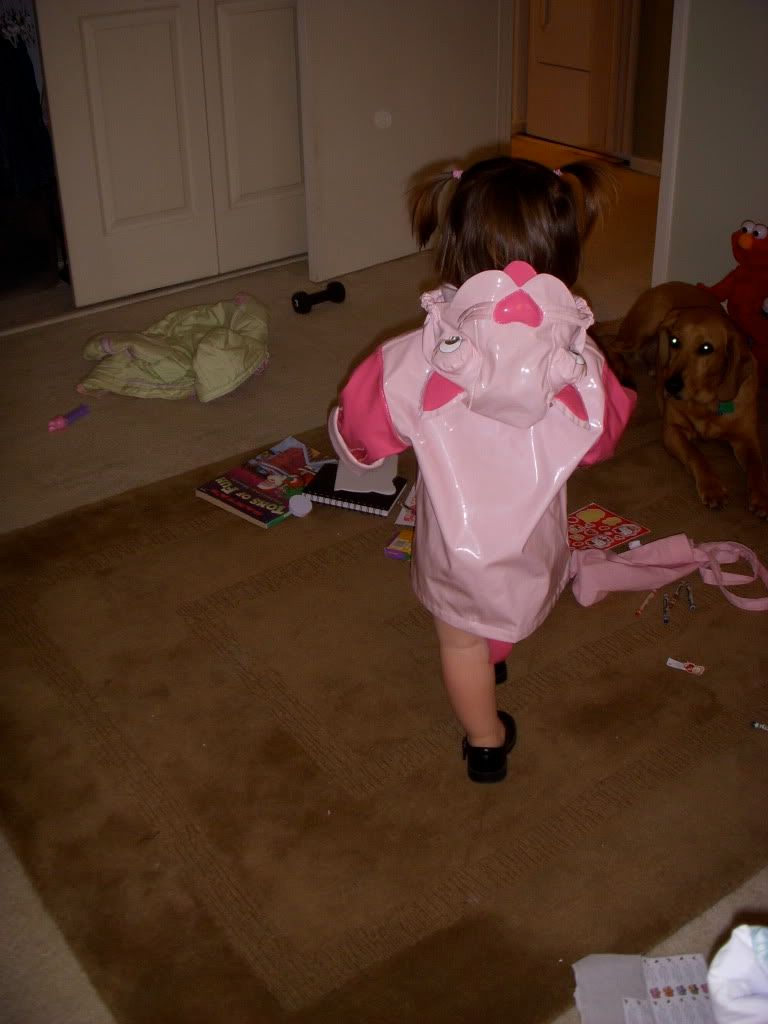 Then she started opening and closing her coat....just like a streaker!
Once Sofia went to bed, her bedtime Bunny had to have minor surgery. He got a boo-boo while playing with one of Mimi and Papa's dogs. Dr. Marc working hard on Bunny's stitches.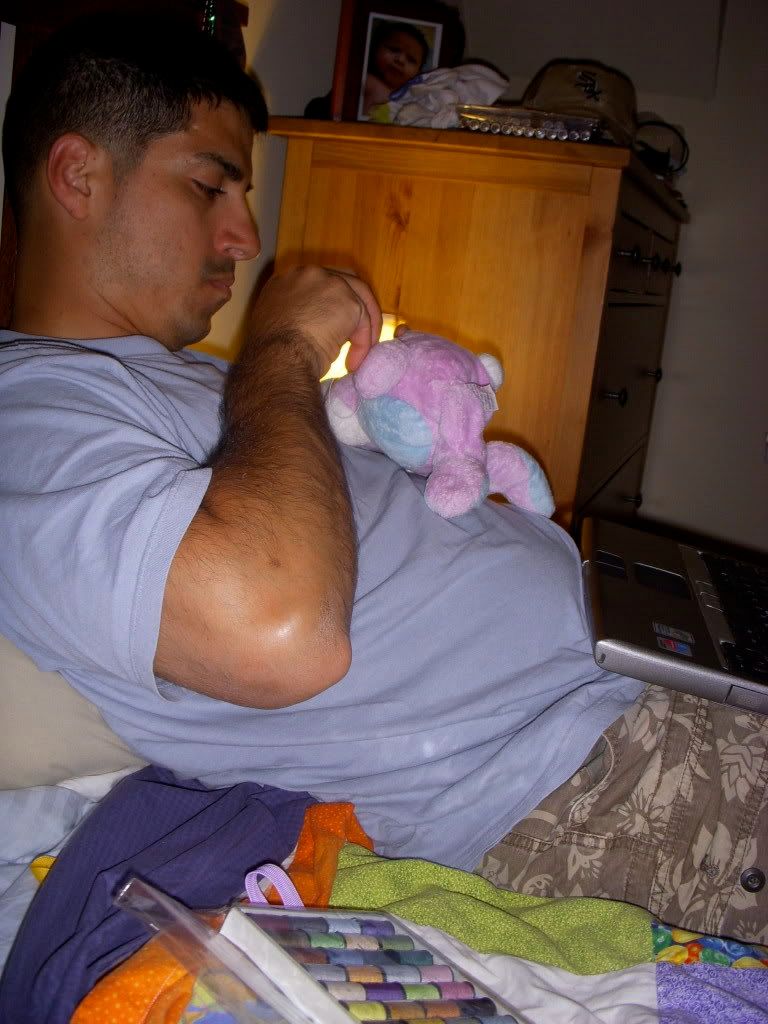 This morning I got up and
ran a 5K
. There was another past Biggest Loser contestant at this race also.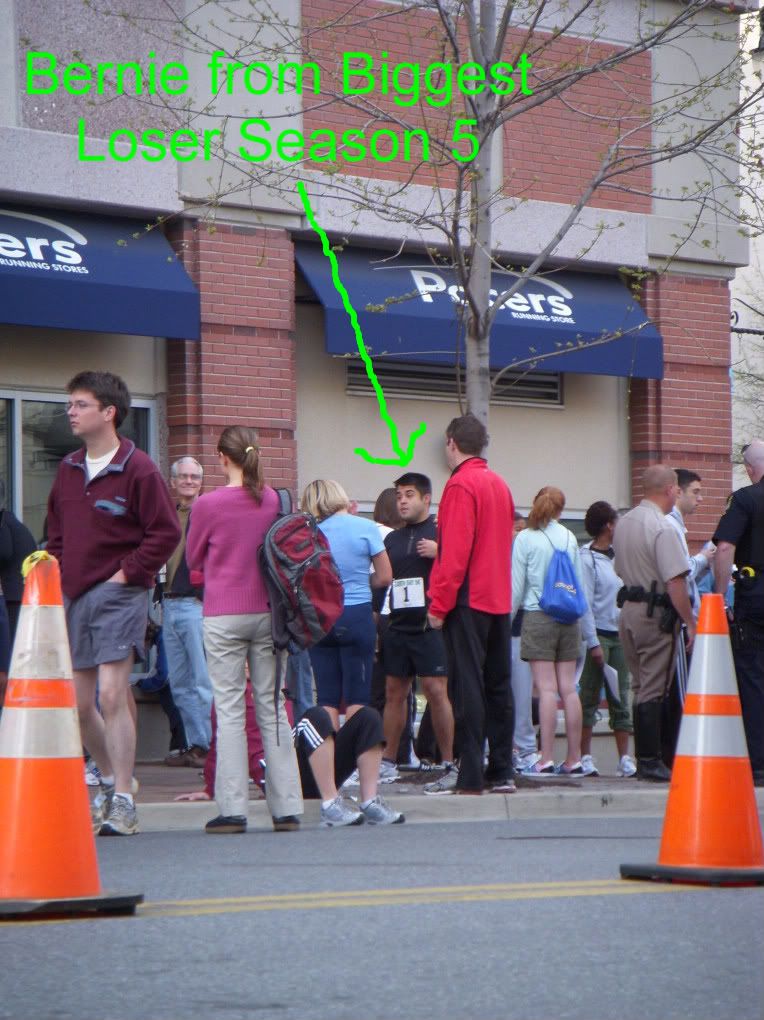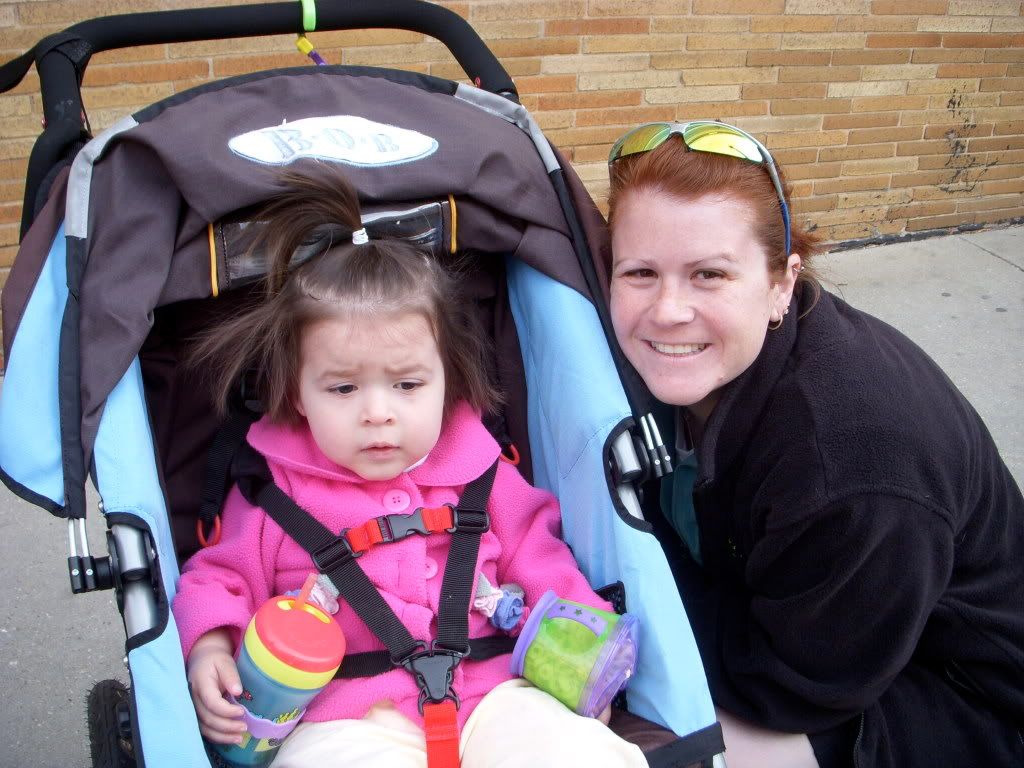 Then we high tailed it home for showers, to pack a cooler, and headed to Marc's baseball game.
Marc is #7, playing catcher.
Sofia had a blast running around the bleachers, playing with her sidewalk chalk, and getting filthy.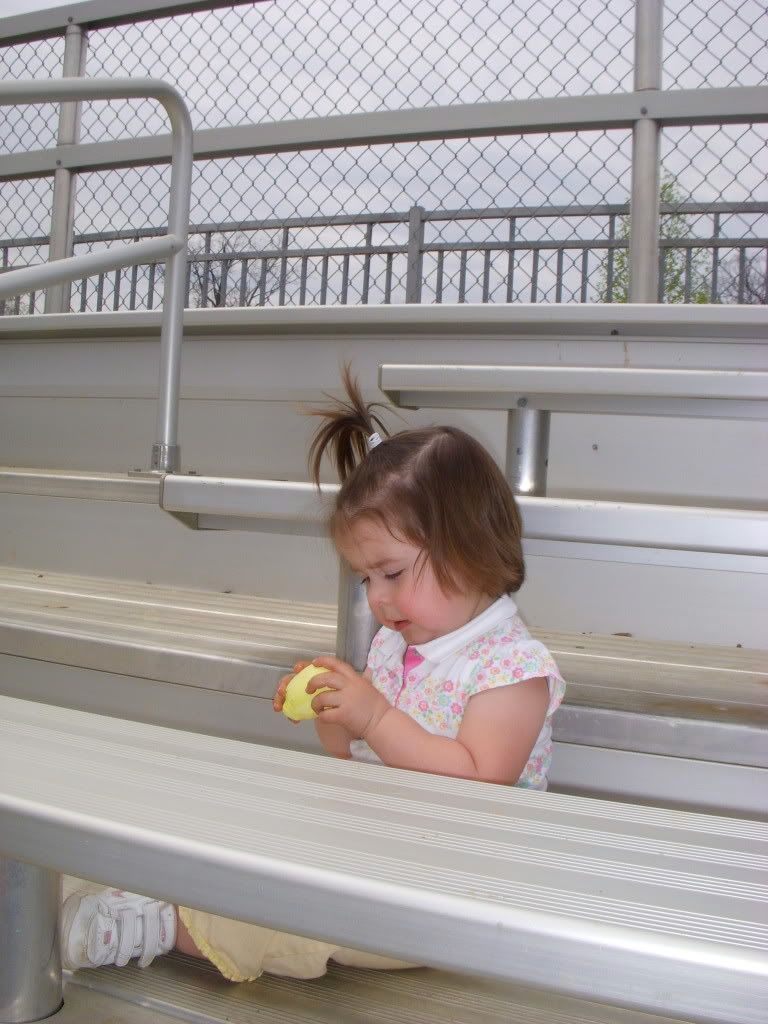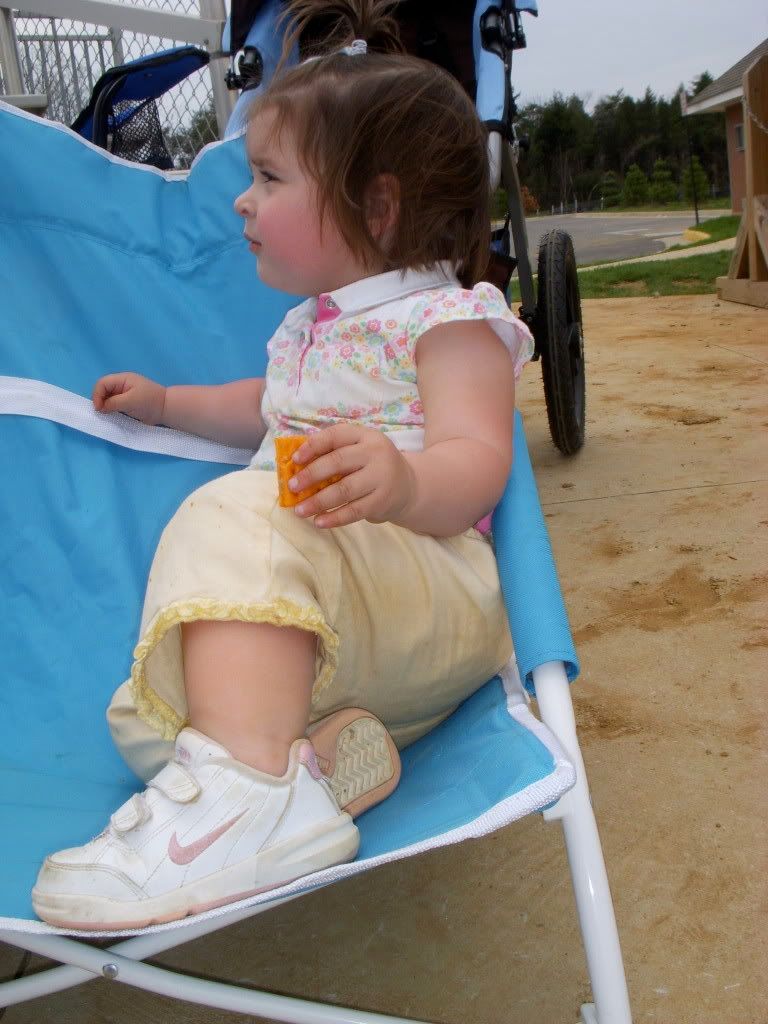 Sofia decided that her sidewalk chalk would work better as make-up.