Today we went down to Clemson to visit with some old friends and run a race (
see the race report here
). And we ran into some
celebrities
.
We had a great time visiting with everyone! And there was a kids Easter Egg hunt after the run.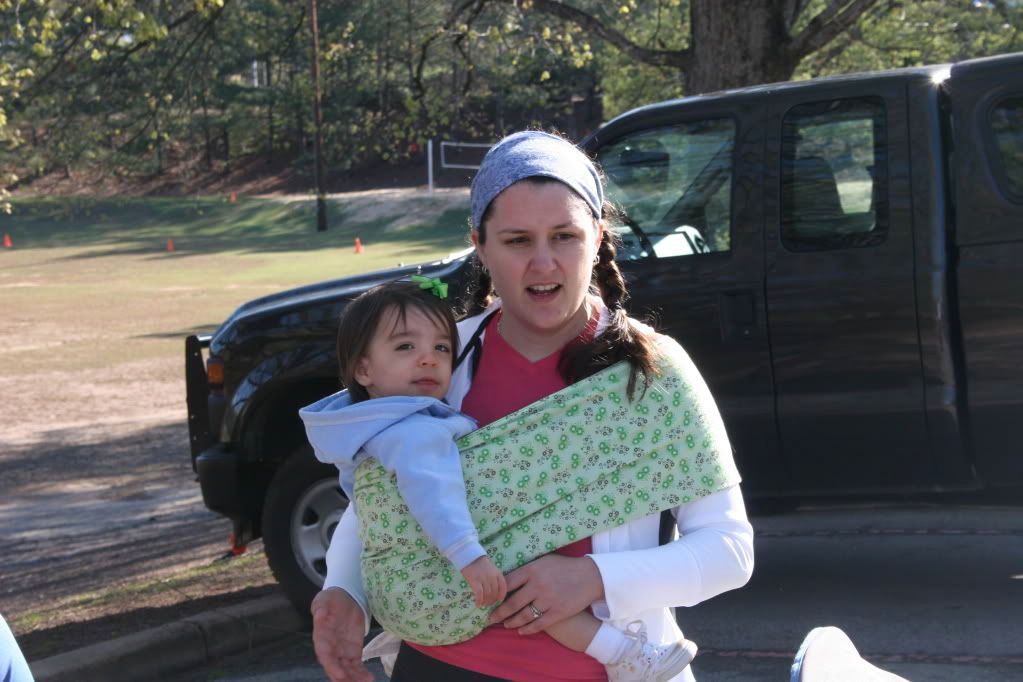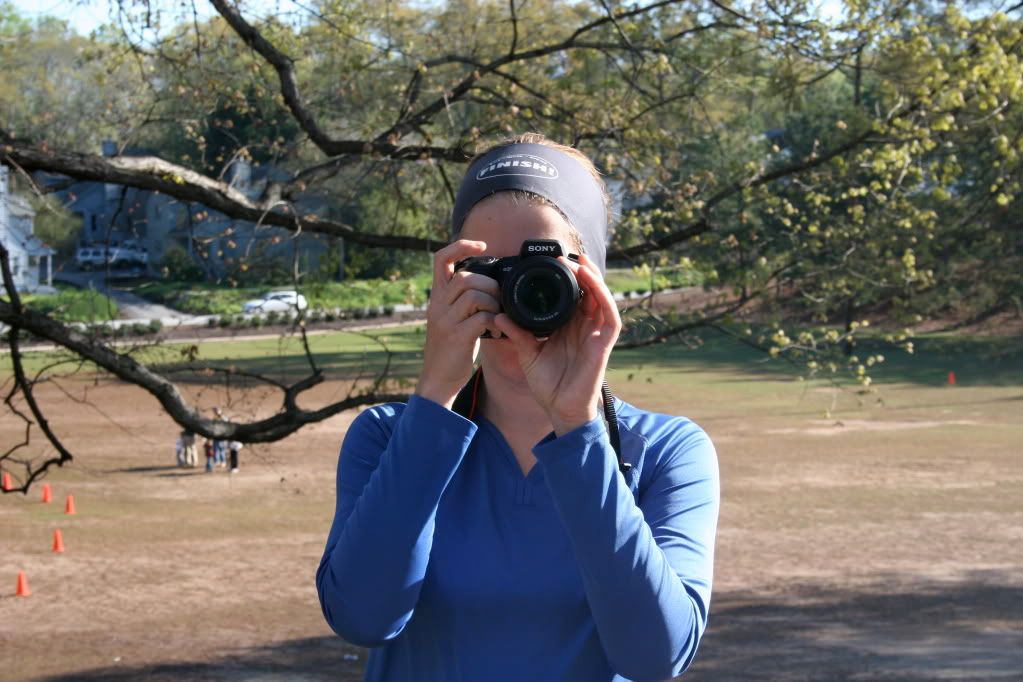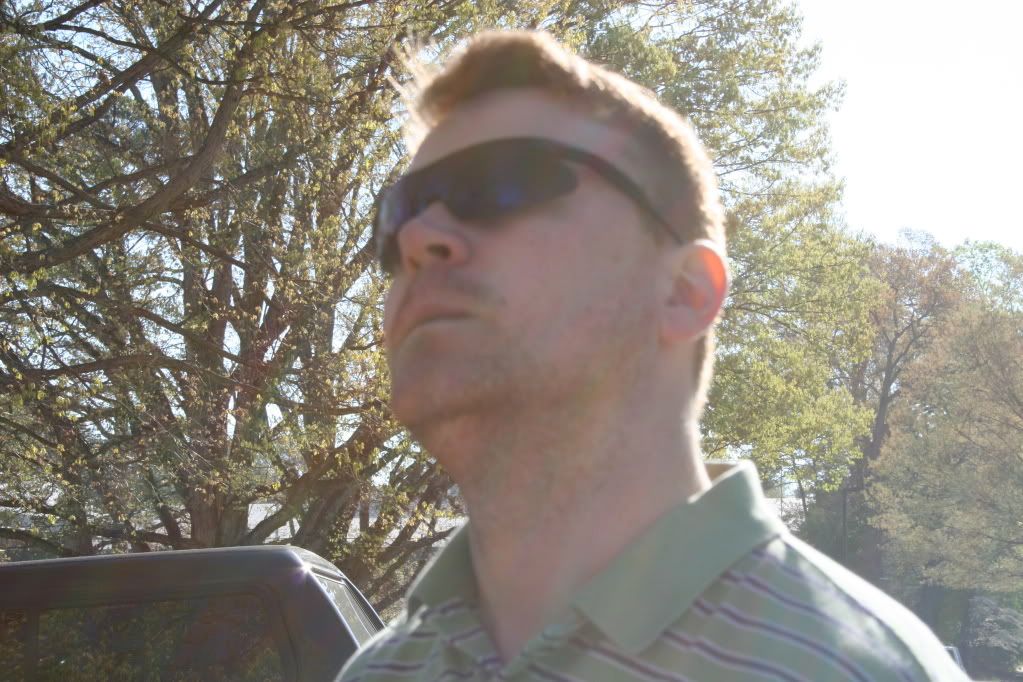 Sofia and Elaina both had a great time hunting eggs....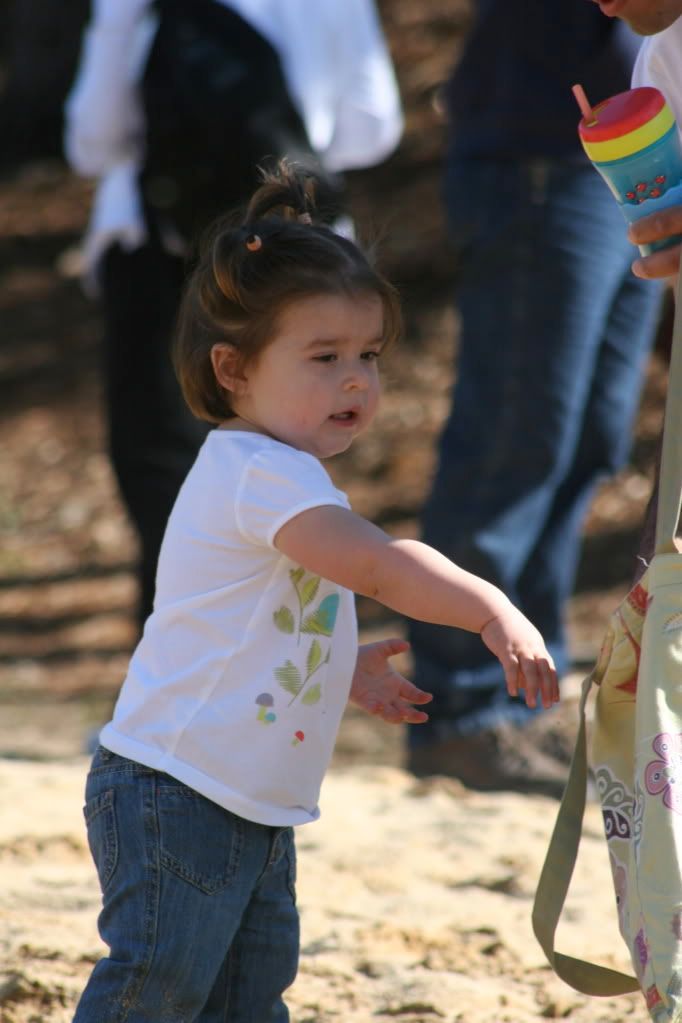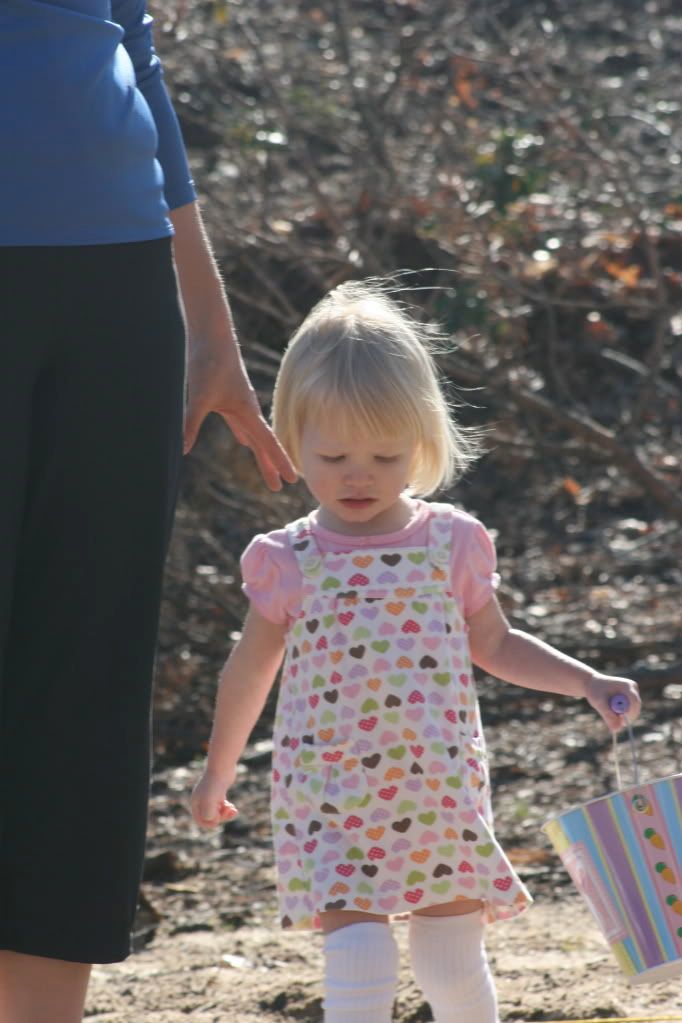 Mattie loved playing with the eggs.....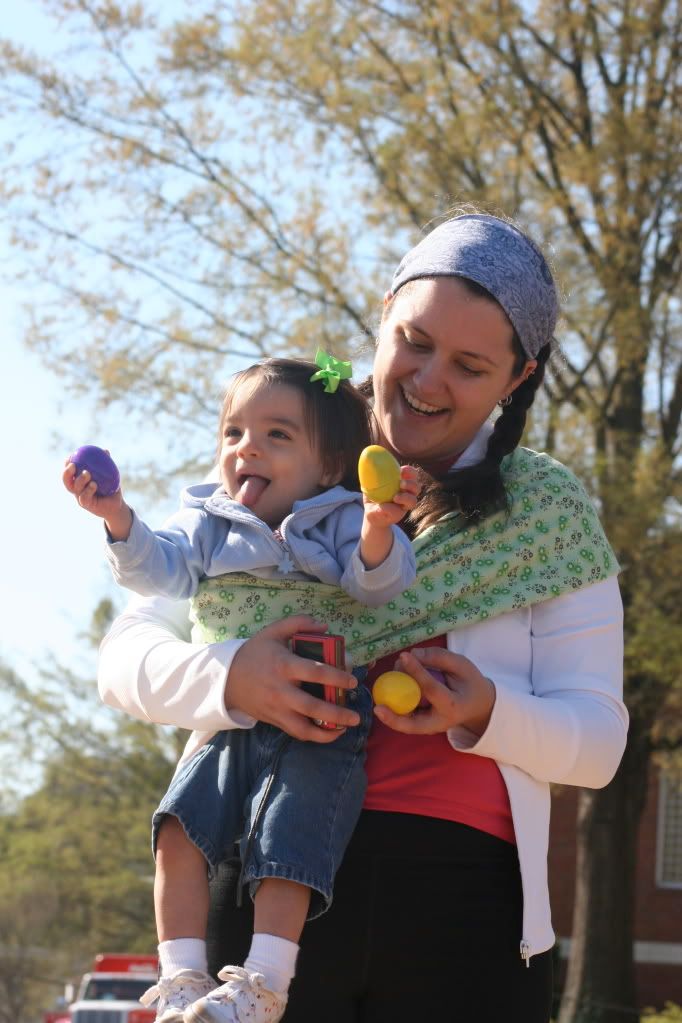 We got tons of loot!
And Sofia loved seeing what the surprise inside was...
And Sofia had a participant cookie.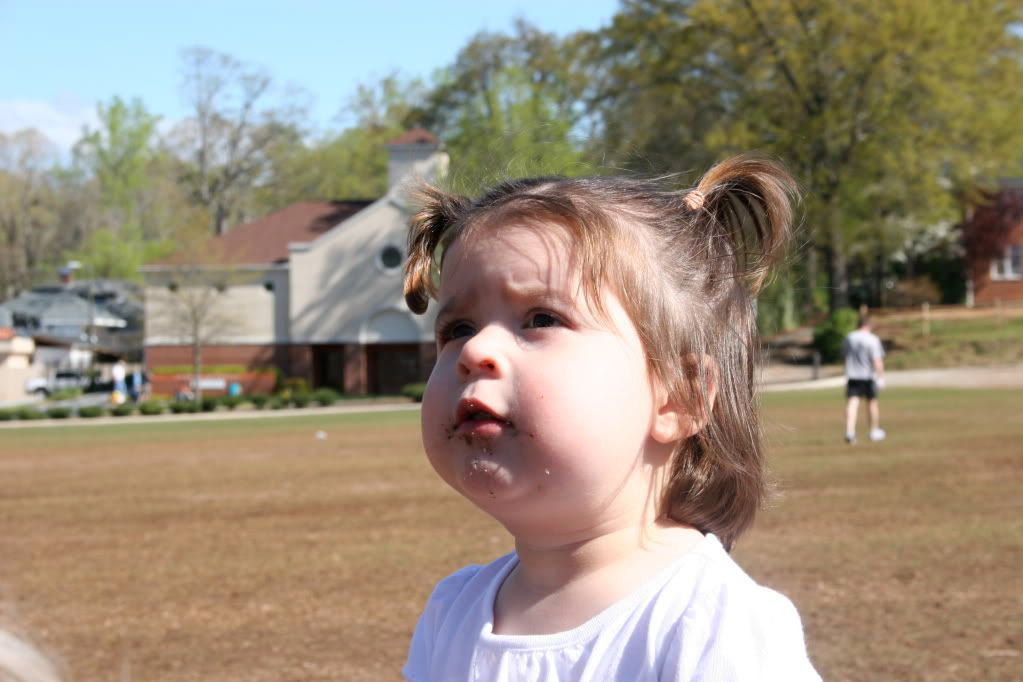 Then we had yummy BBQ. Jill is so ready for a nap!
And when we got back to Mimi and Papa's, Papa had a nice pink hat for Sofia to play with.
Oh yeah, and we got to meet baby Erin on Friday!