We found this little gem yesterday at the Goodwill....for $3.99!! (It retails for $76.) This is some of the best $4 I've spent in a long time. She hasn't stopped playing with it since we brought it home.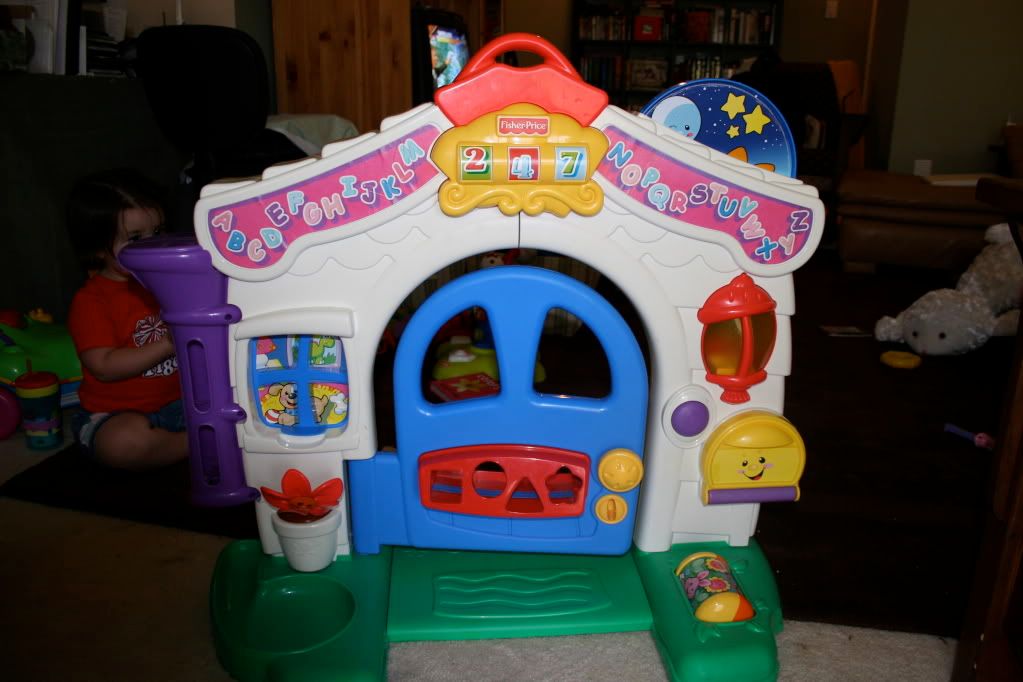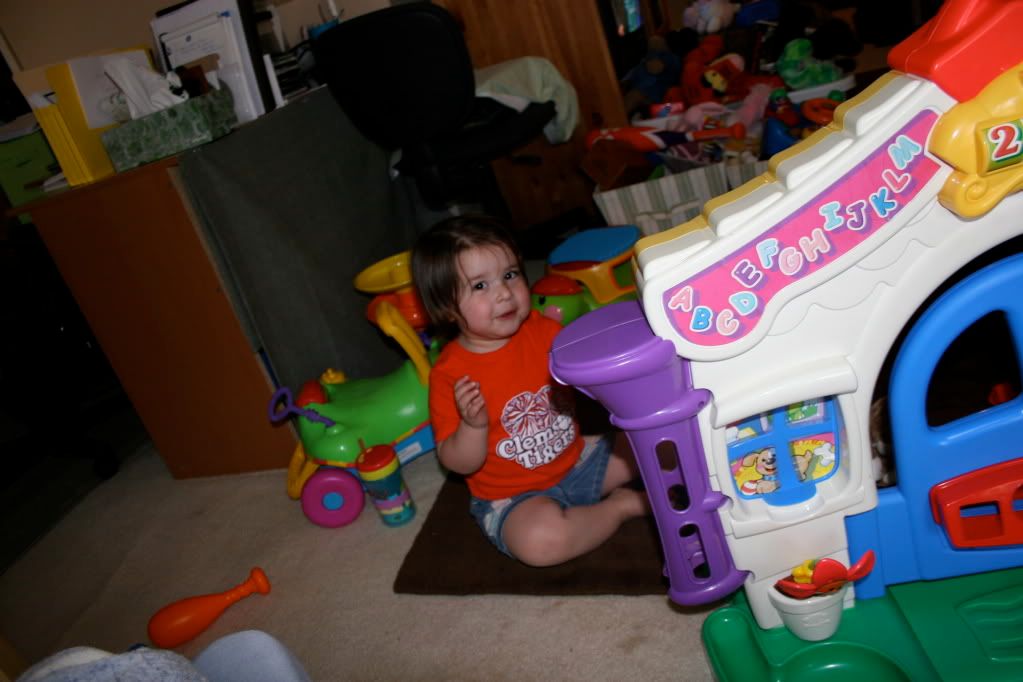 I found Sofia here yesterday before we headed out. I have no idea how she squeezed in there!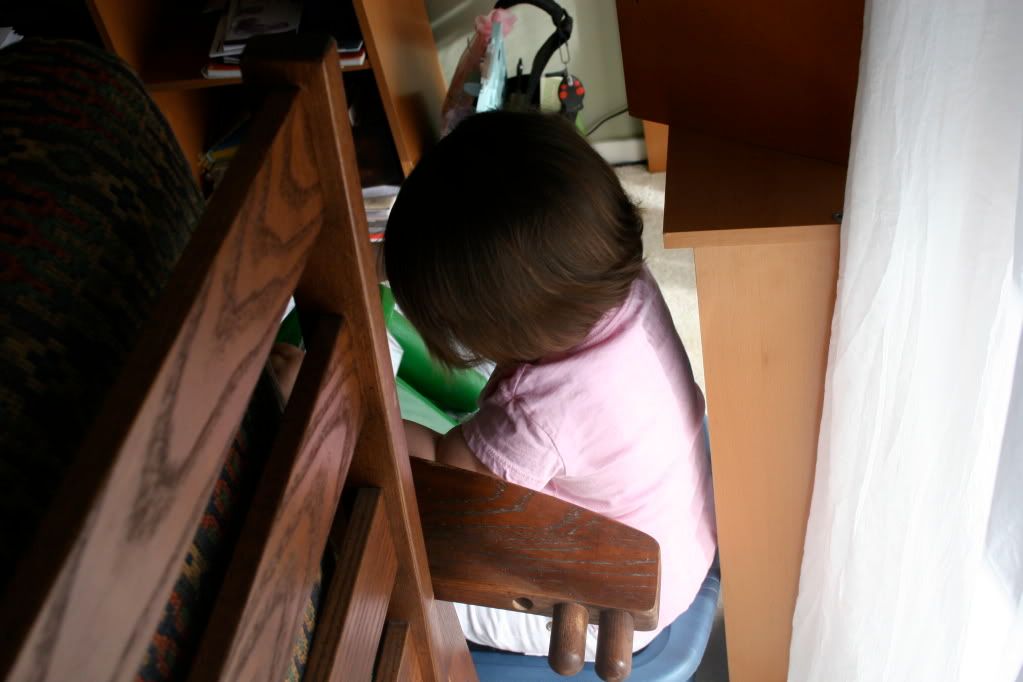 And Coda thought maybe she'd like to get on the internet....But she couldn't figure out how to open the screen, so she thought she'd sleep on the computer instead.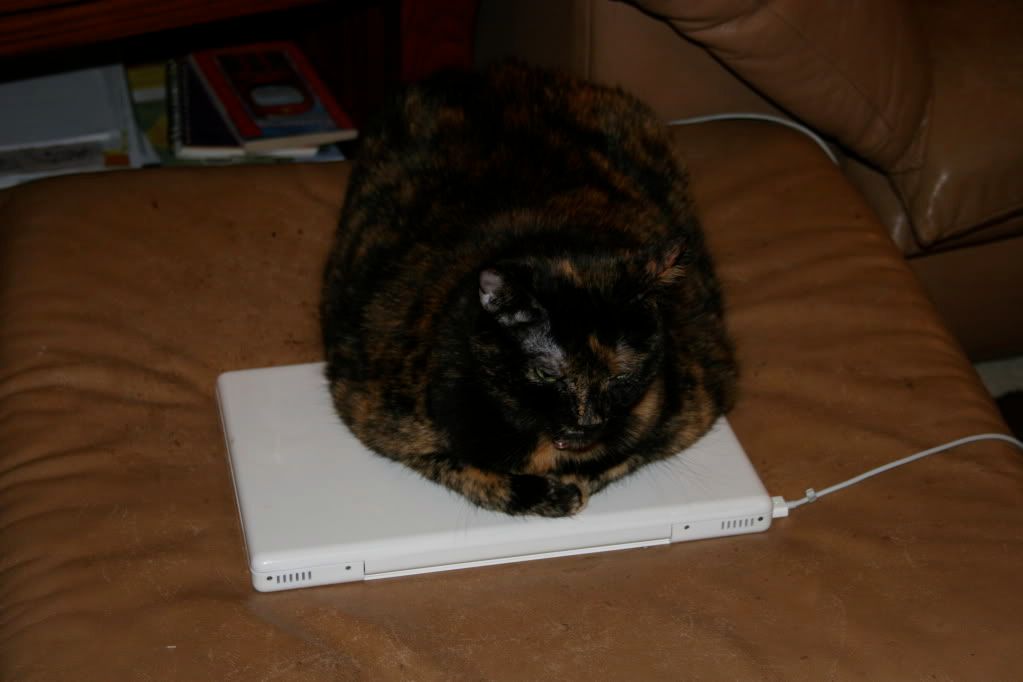 (She's awfully big, isn't she?)