I've had a busy couple of days around here. Thursday morning after Michelle and I finished our
morning run
I got it in my head that I wanted to paint the master bedroom. And Marc had already left for work....which means I moved all the furniture either out of the bedroom or into the middle of the room by myself.
I got paint everywhere!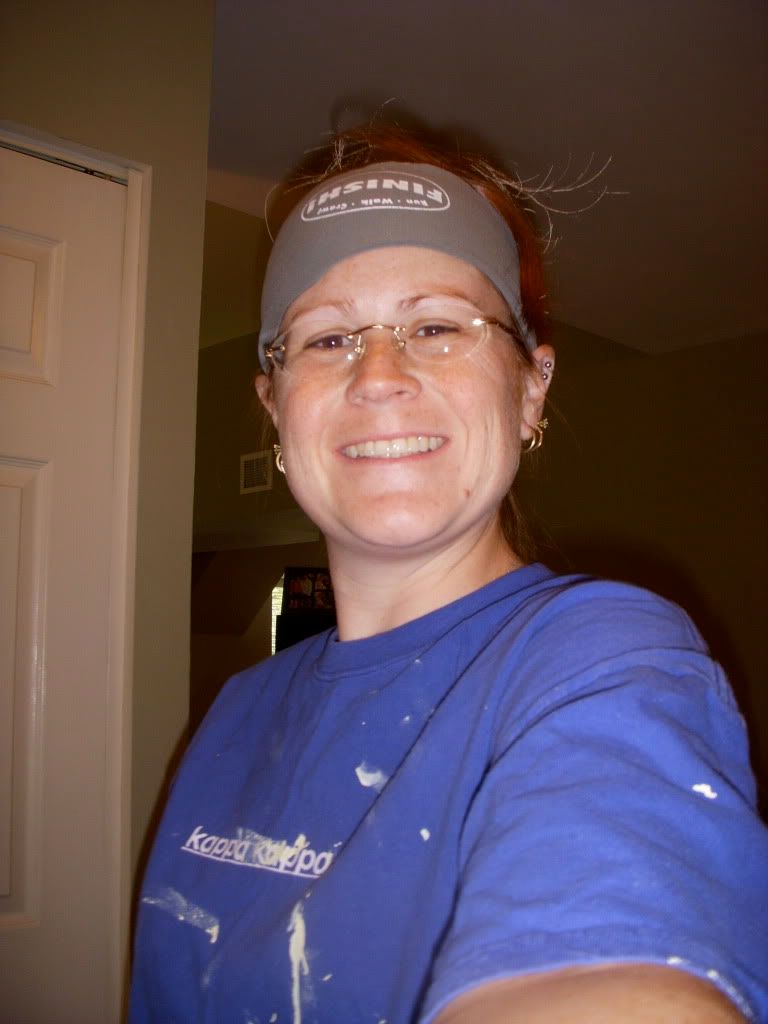 Even in my hair....not sure how that happened.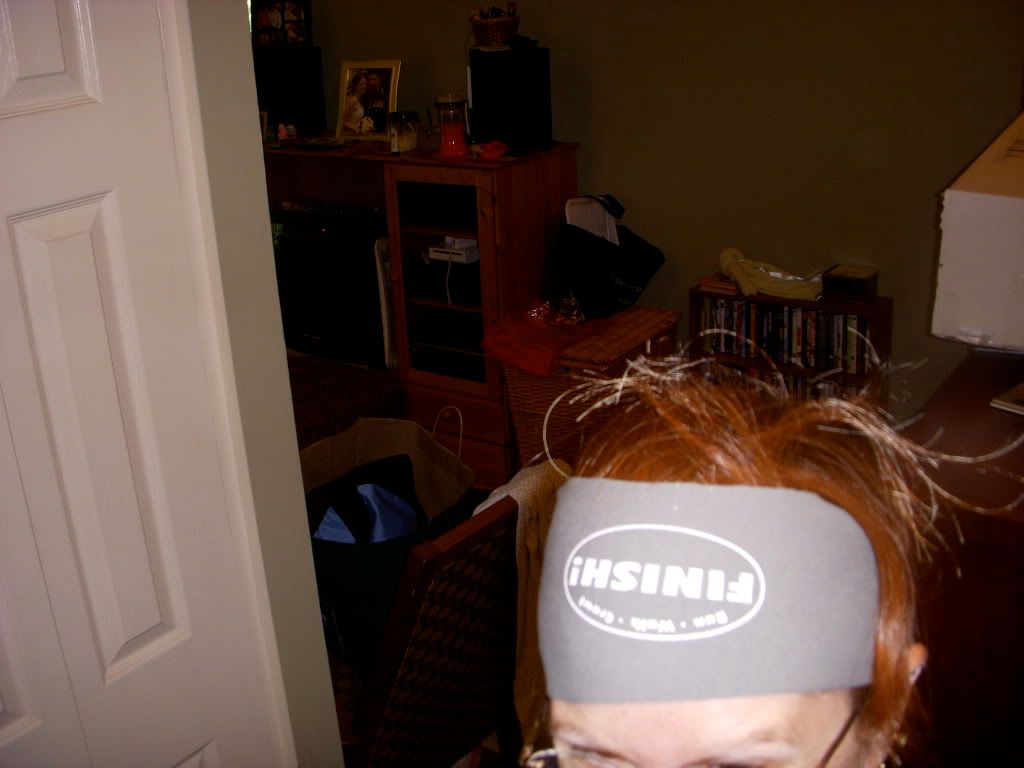 Here is the finished product...the picture doesn't show it too well and some of the blue tape is still up. (Disregard the mess....we were still moving stuff back in the room.)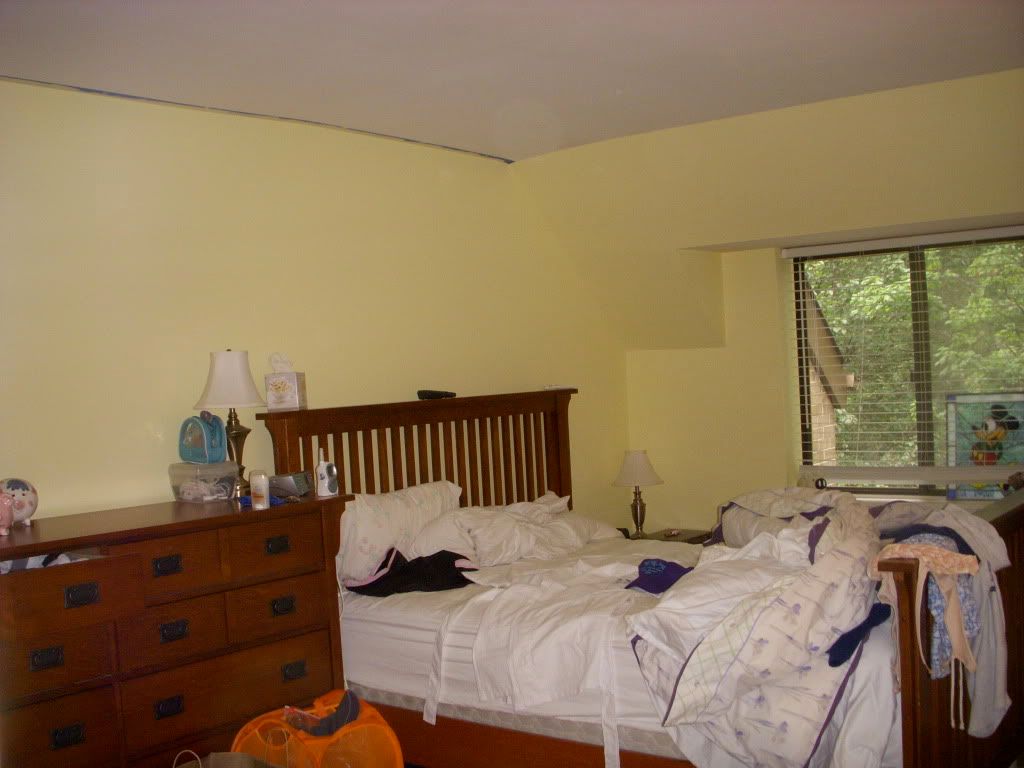 It was a dirty eggshell color before. I'm so happy just to have fresh paint! I would have been pleased with a fresh coat of plain old white.
Thursday night I went to the Nationals vs. Red Sox game with Michelle. And the Nats won! Whoo hoo!
Friday morning I finished painting our bedroom. I had extra paint leftover so Sofie's table got a coat of paint too.
Here is the princess on her way to school Friday morning. She loves her sunglasses.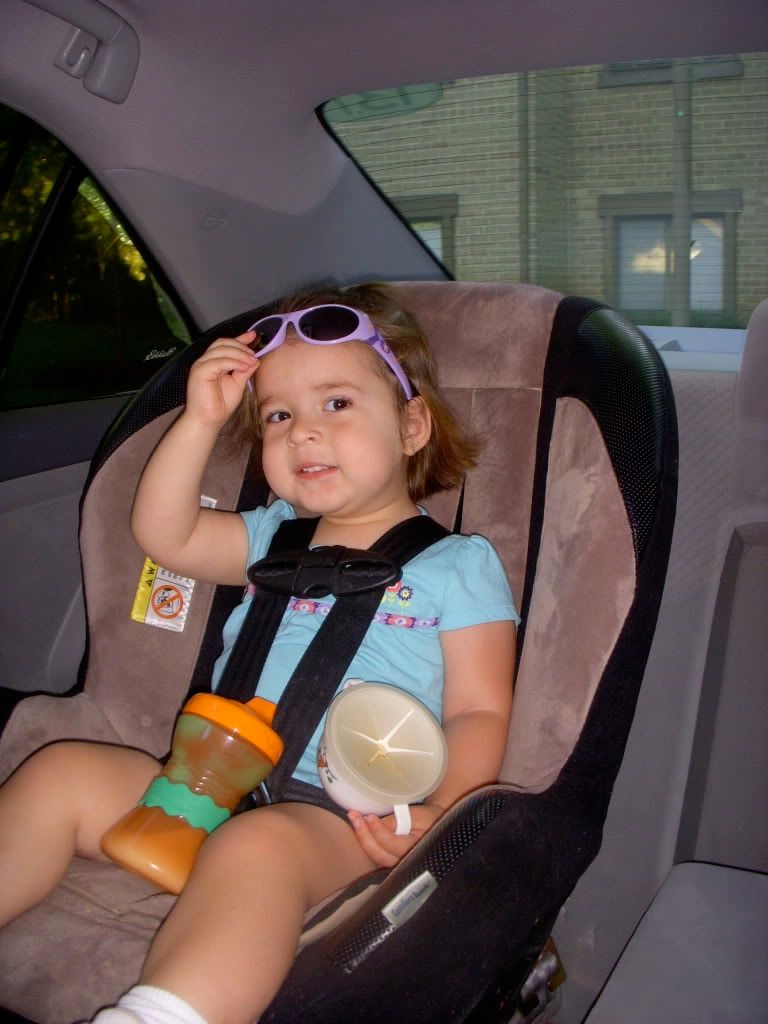 Yesterday and this morning was full of
running
.
We also had Empire Floors out here yesterday for a price quote on having the floors replaced from
Jack's incident
. We have also looked at Home Depot and Lumber Liquidators. Empire's price includes everything...moving furniture, putting it back, ripping up the old stuff, disposing of the old stuff, laying the new floor, the cost of the new floor, laying the quarter round, everything! Home Depot and Lumber Liquidators had the same prices as each other (and were cheaper than Empire), but the nickle and dime you on moving the furniture, laying the quarter round, all the extras. It will end up costing the same or more as Empire with the extras. And they can't do it next day. It'll be at least a week and their product isn't as nice.
Sofie playing Rock Band with Daddy this afternoon.