This week started summer camp activities at daycare and Mondays are always water play days. Of course, I forgot and didn't have any of the appropriate clothing for her. Yesterday I went out and got her a surf top and some board shorts, all meant for getting wet. And some cute new shoes for Sofie came home with me, too. What can I say, LL Bean was having a sale.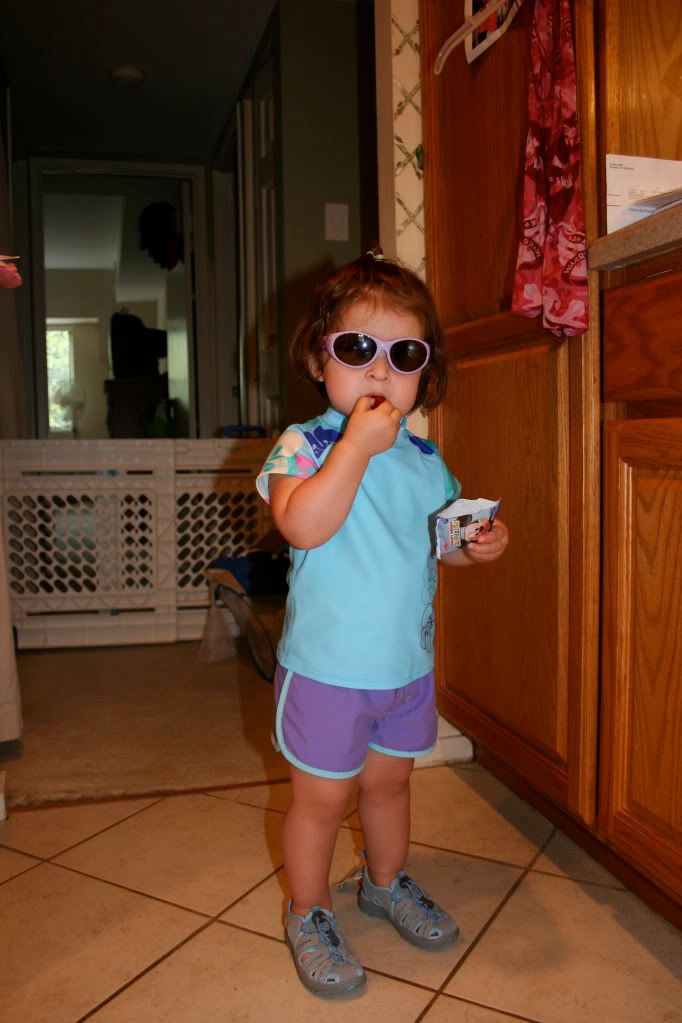 Doesn't she look tall in this picture?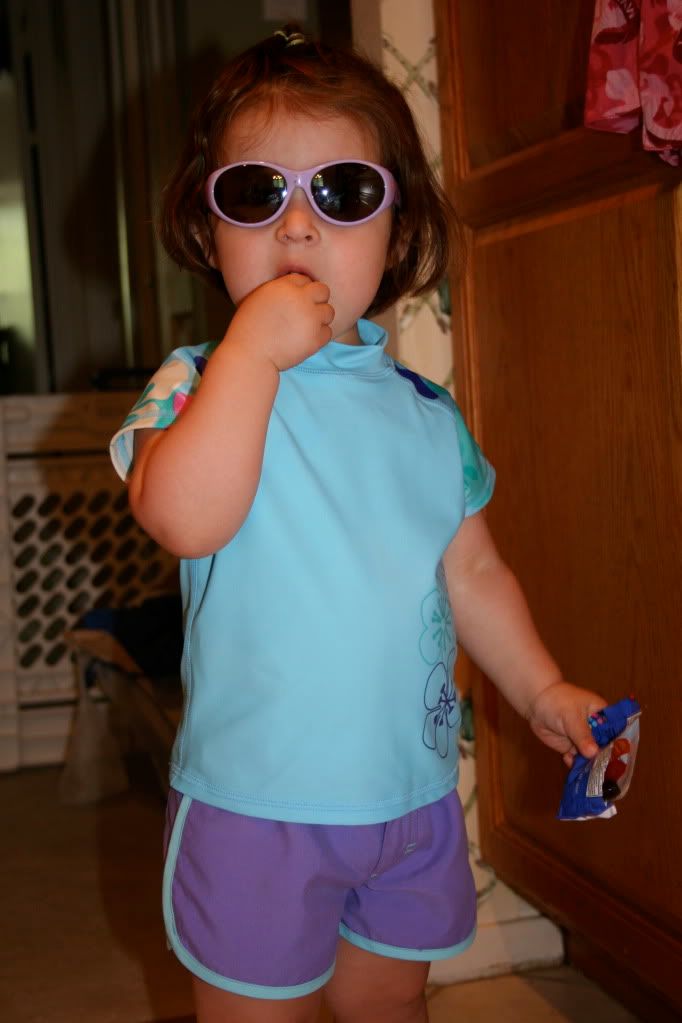 Can you believe this little out fit is a size 4?! I bought it expecting that it would be too big but it was the smallest they had. I figured with the adjustable waist band it would work. It fits perfectly. (I think its supposed to be very fitted.)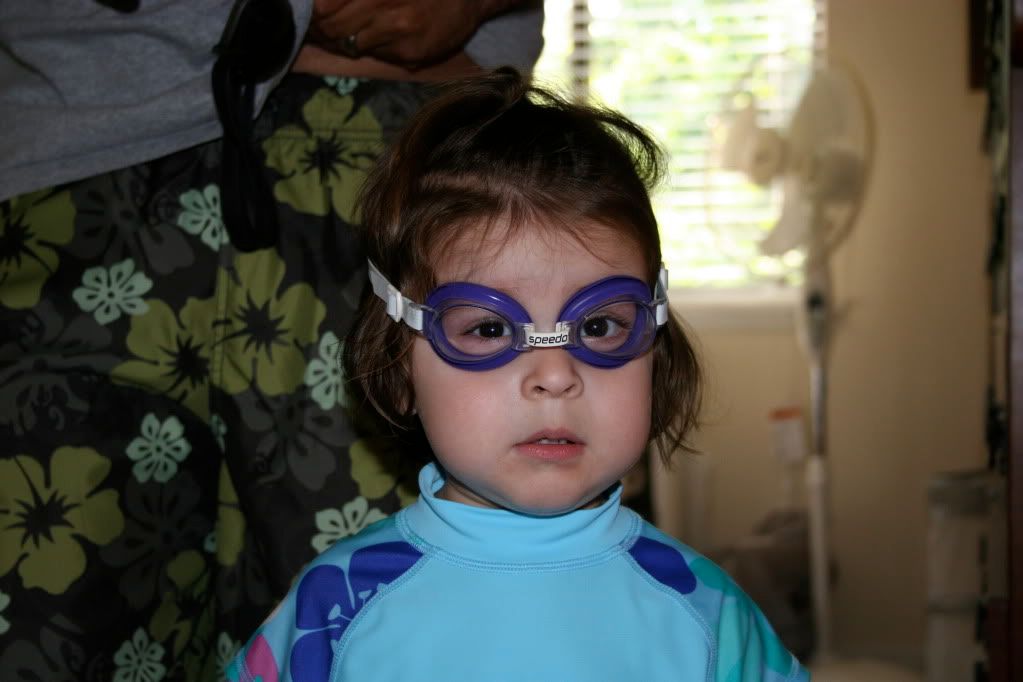 Since Sofie was already dressed, we decided to throw on our swim suits too and we all headed over to the pool. Sofie had a blast. She's getting more and more daring. While she and Marc played, I practiced some laps (I'm thinking of doing a triathlon).
This little outfit is so much easier than a normal swim suit. It's easier to get on and off and easier to change her diaper. And it gives her more coverage from the sun.