Coda thinks the new bookcases were put up just for her.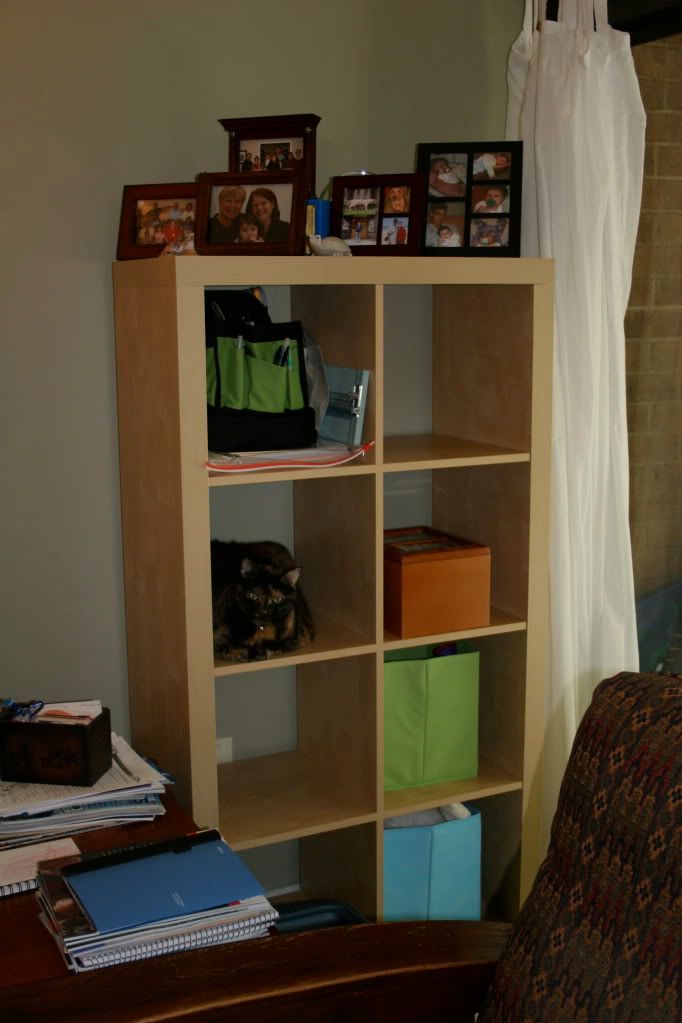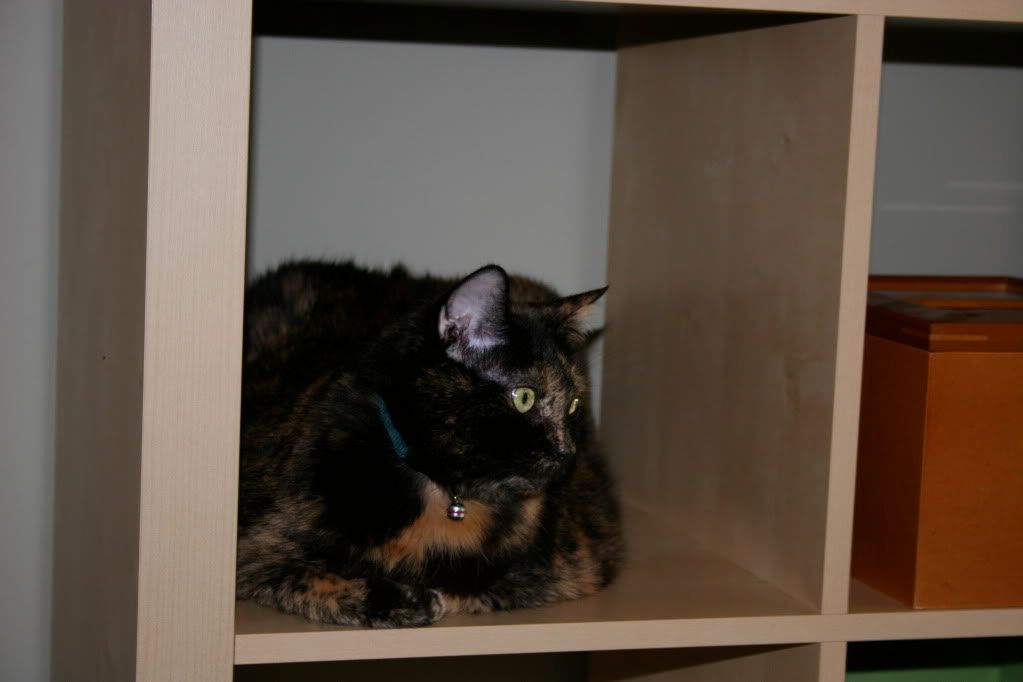 Saturday we took Sofie strawberry picking. I remember having so much fun doing this as a kid and thought she would enjoy it too. I think she would have enjoyed it, but we picked a bad day (hot, humid, stifling) and a bad farm (no clear cut rows to walk between, lots of weeds mixed in with berry plants, plus it's the end of the season so we had to hunt for choice berries). Marc ended up picking berries, while Sofia and I played in the dirt road away from the scratchy plants.
It started out good.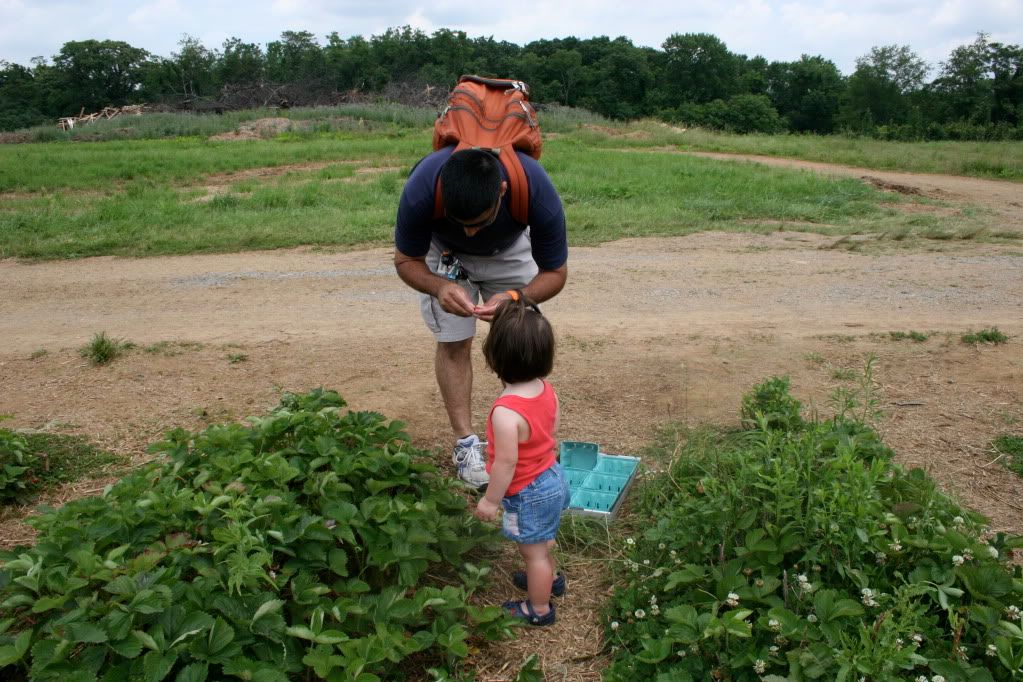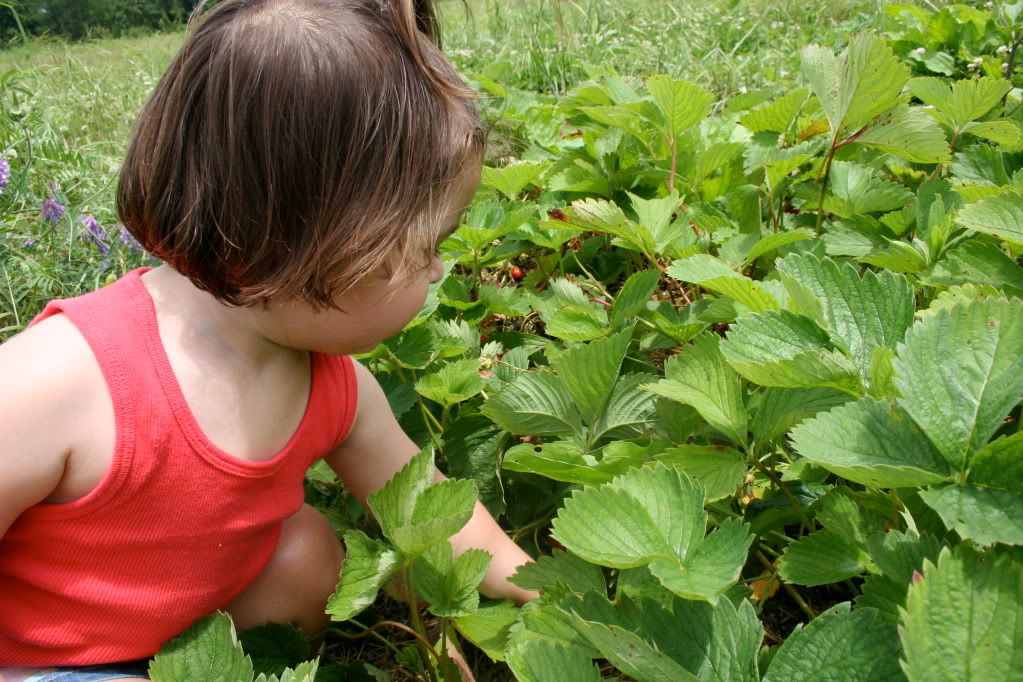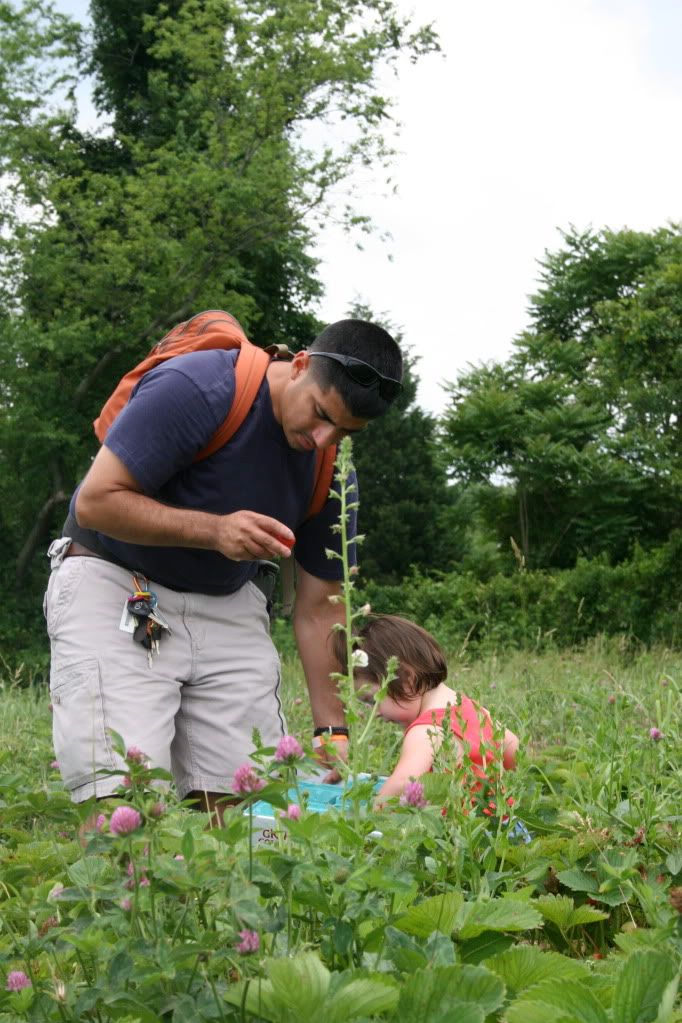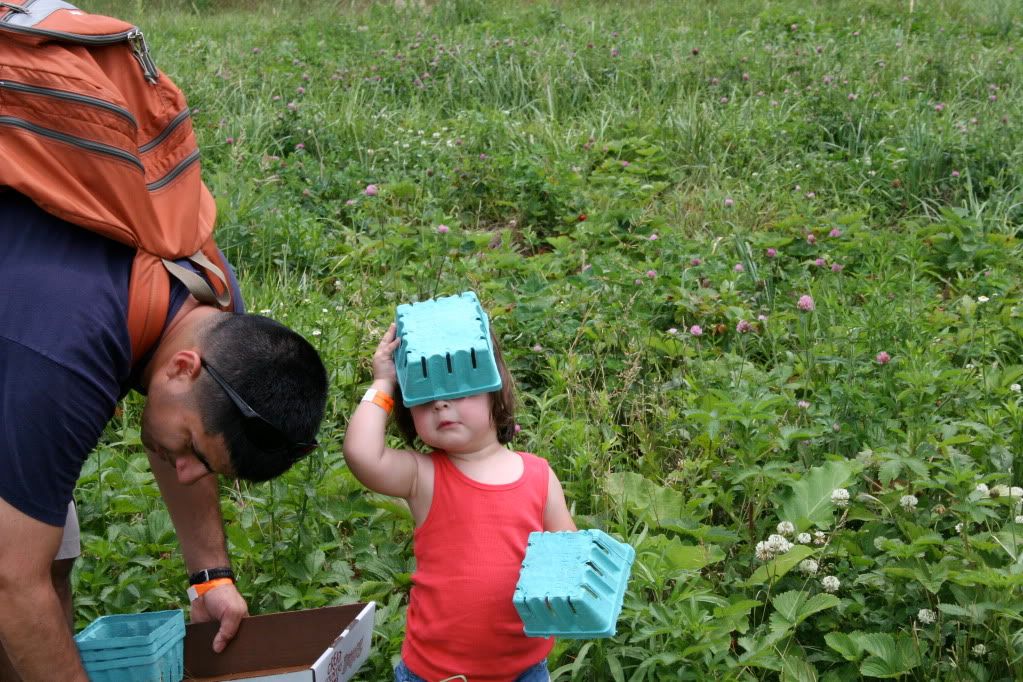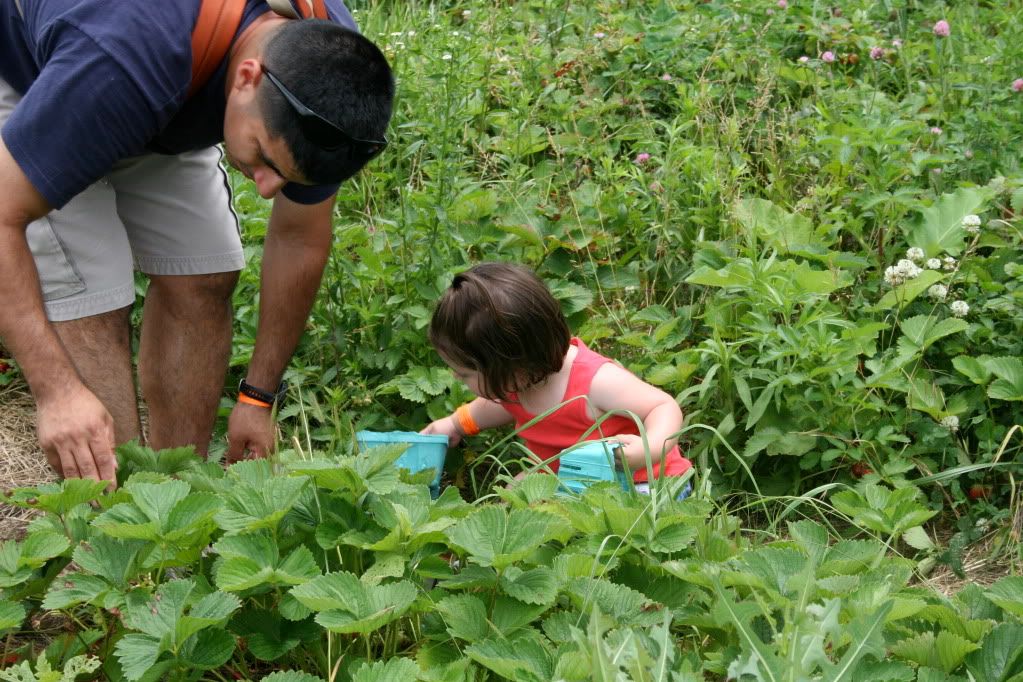 Then she had to be up and it had to be now!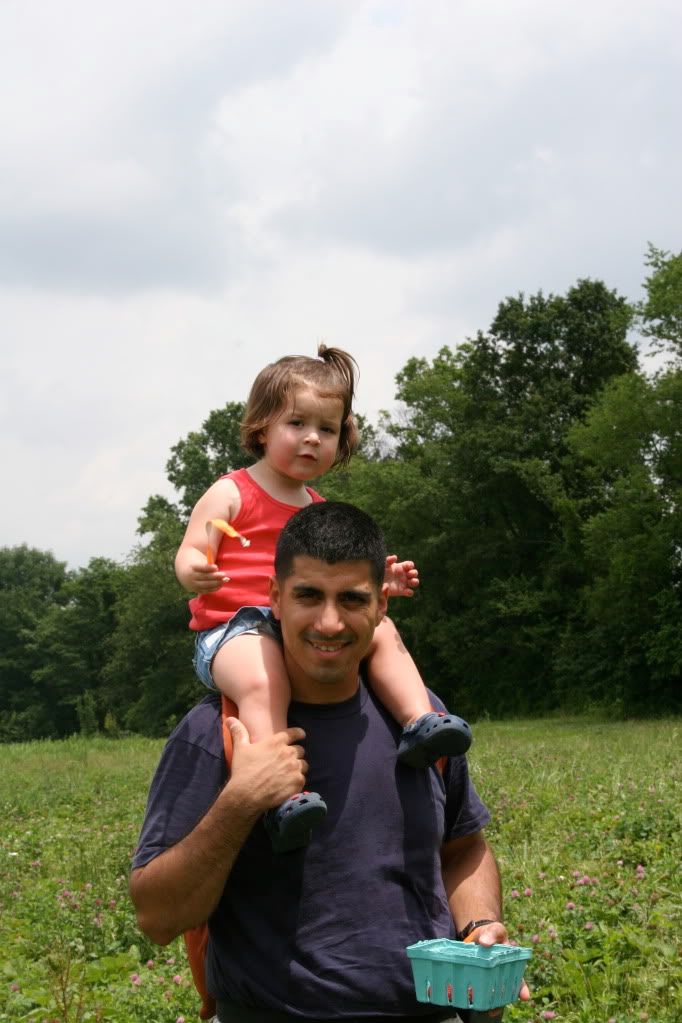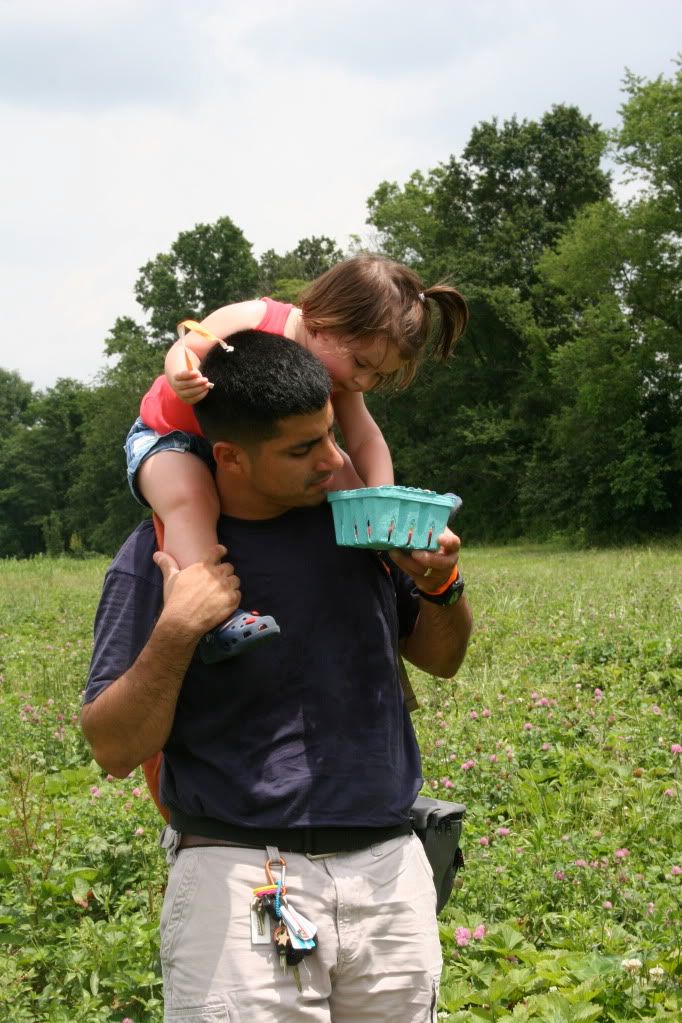 Sitting in Mommy's lap waiting on Daddy to get all our berries.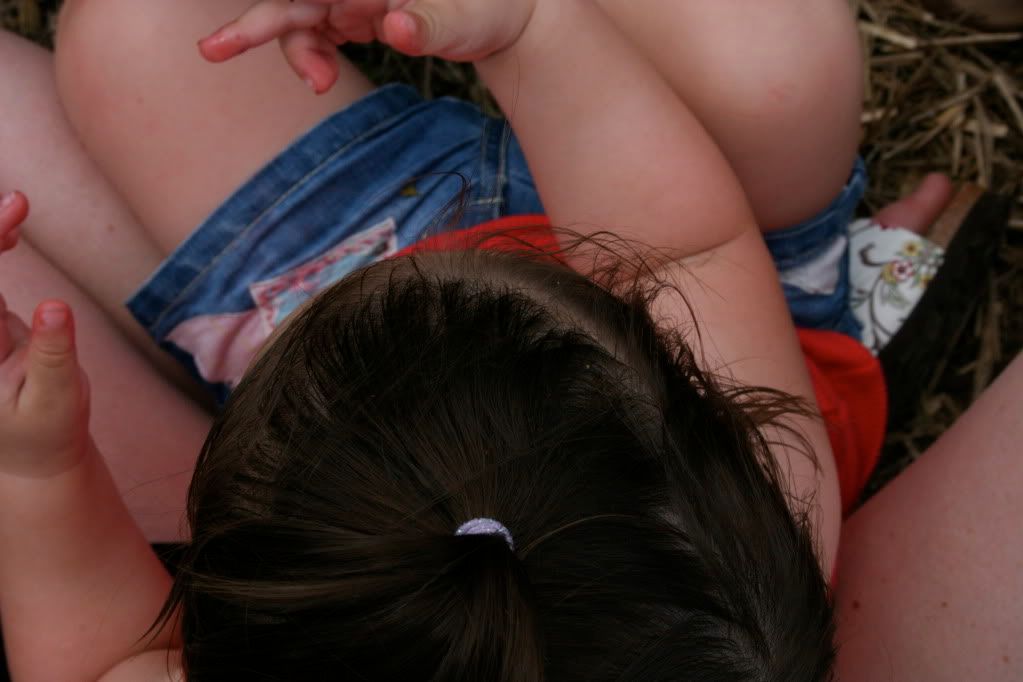 Sofie finally reached her limit. She could not be made happy...so we rounded Marc up, hitched a ride on the tractor, and went back to the store with 4 quarts of strawberries. As much as this field wasn't ideal for picking, this farm did have lots of other stuff to do which was great. They had a petting zoo (we just looked), a putt-putt course, a playground, a giant chess board, a "corn" box, a maze, and much more.
After a wardrobe change (tried to drink Gatorade out of a bottle all by herself), we wandered around to see the other stuff and found this great wooden tractor.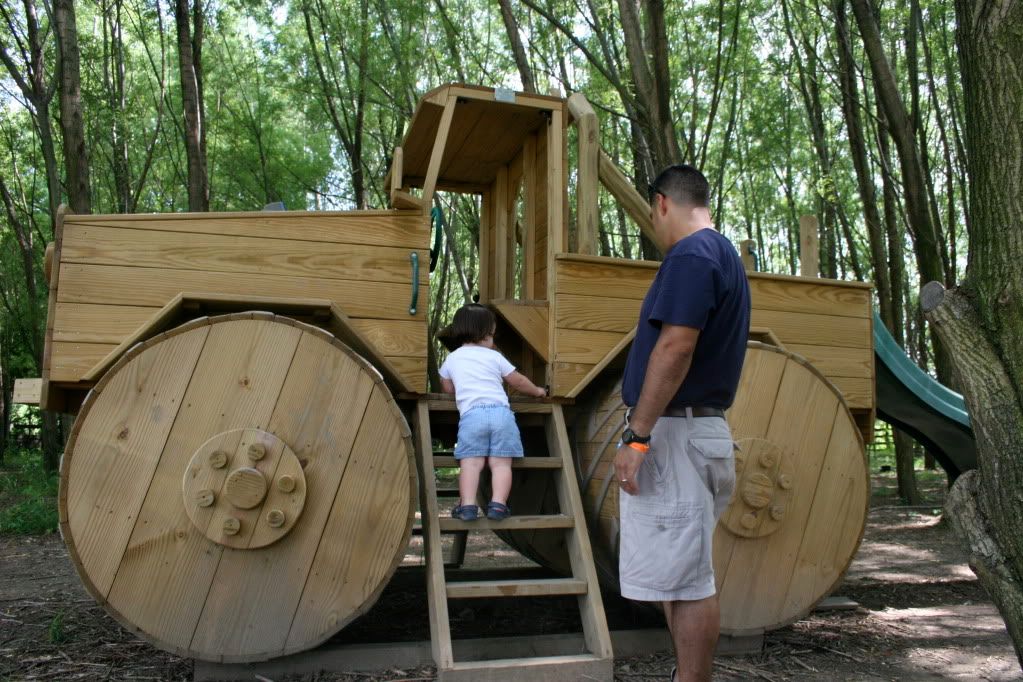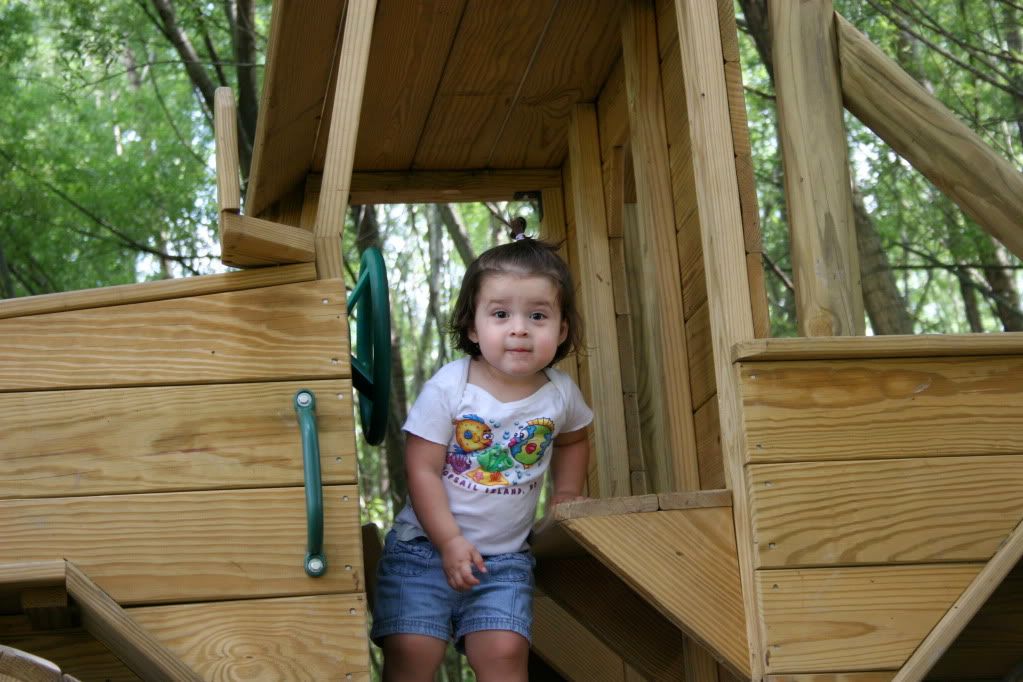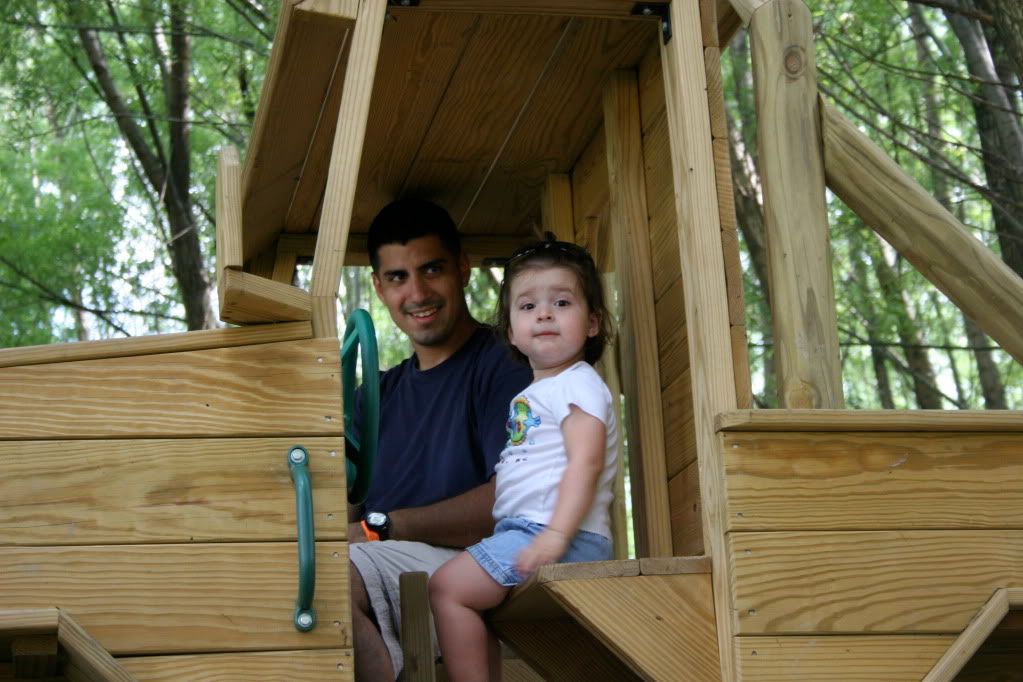 Then we "played" in a giant mud puddle.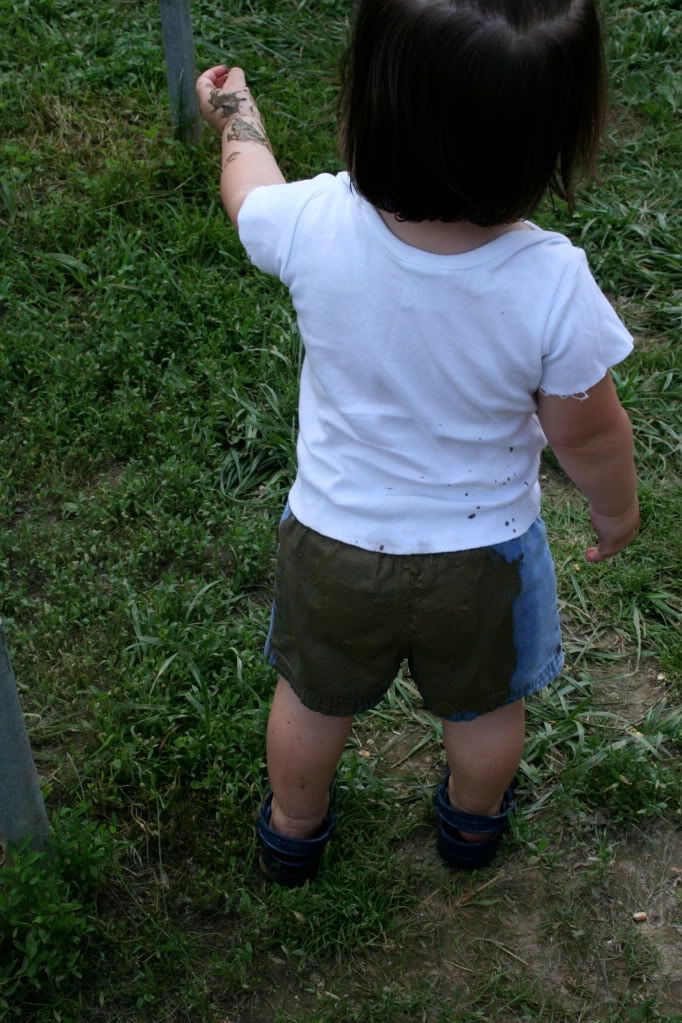 I'm not sure if she didn't see the puddle or went in it on purpose. Either way, she slipped, fell, and hated every minute of being dirty.
Daddy, my hand, its dirty, you need to clean it now.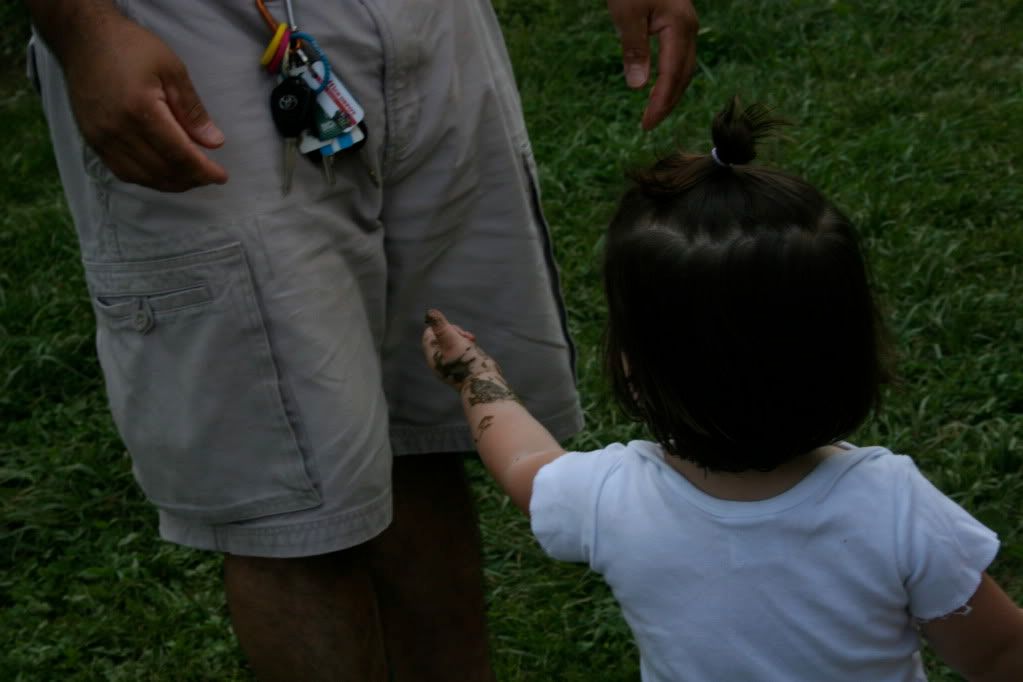 The puddle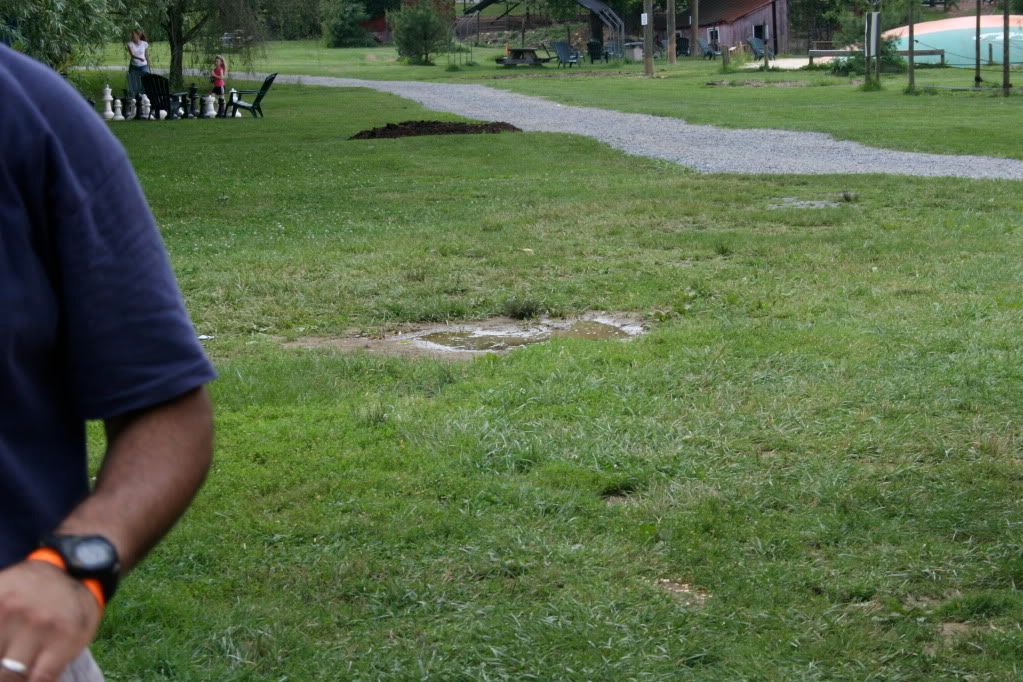 Another wardrobe change and we decided it was time to go home. Everyone was hot and tired.