I guess Sofia has a new love of glasses. She found these at Michelle's the other night.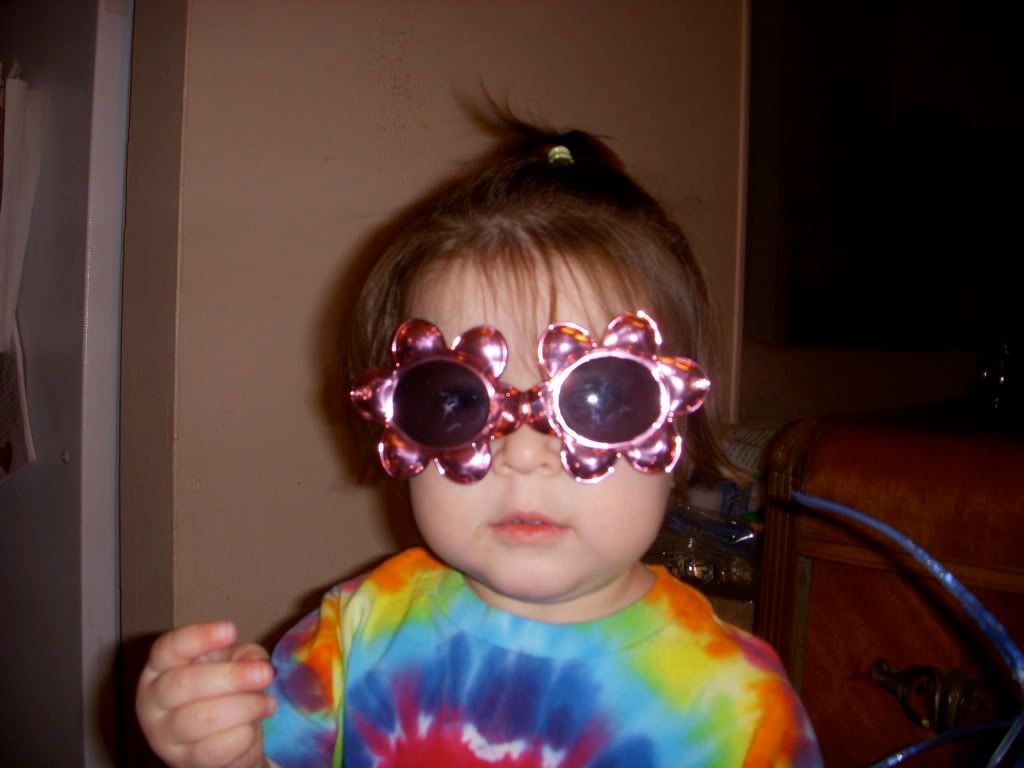 I think we might have a new tooth coming in.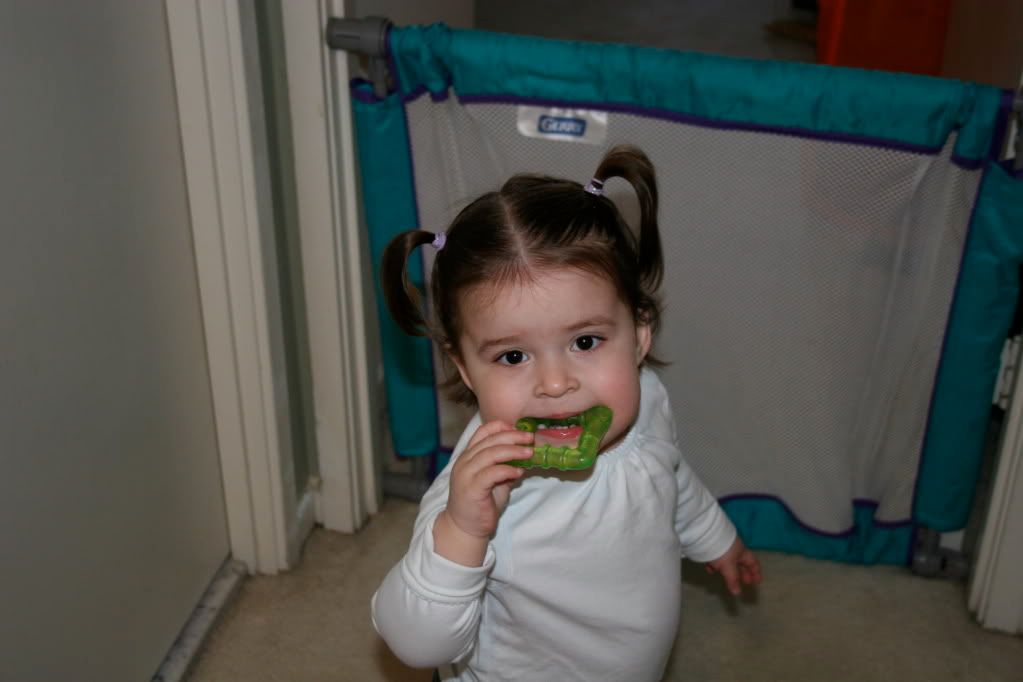 I was in an client's office this week, so I had some dress shoes lying around the house. Sofia found them this morning and decided it was time to start playing dress up. She got them on all by herself!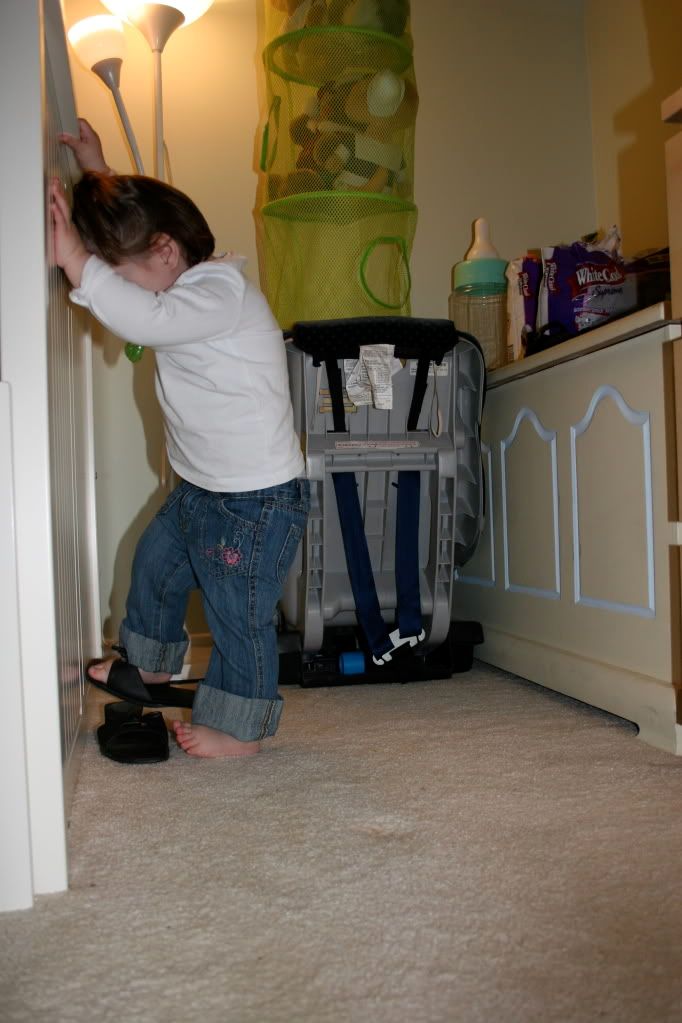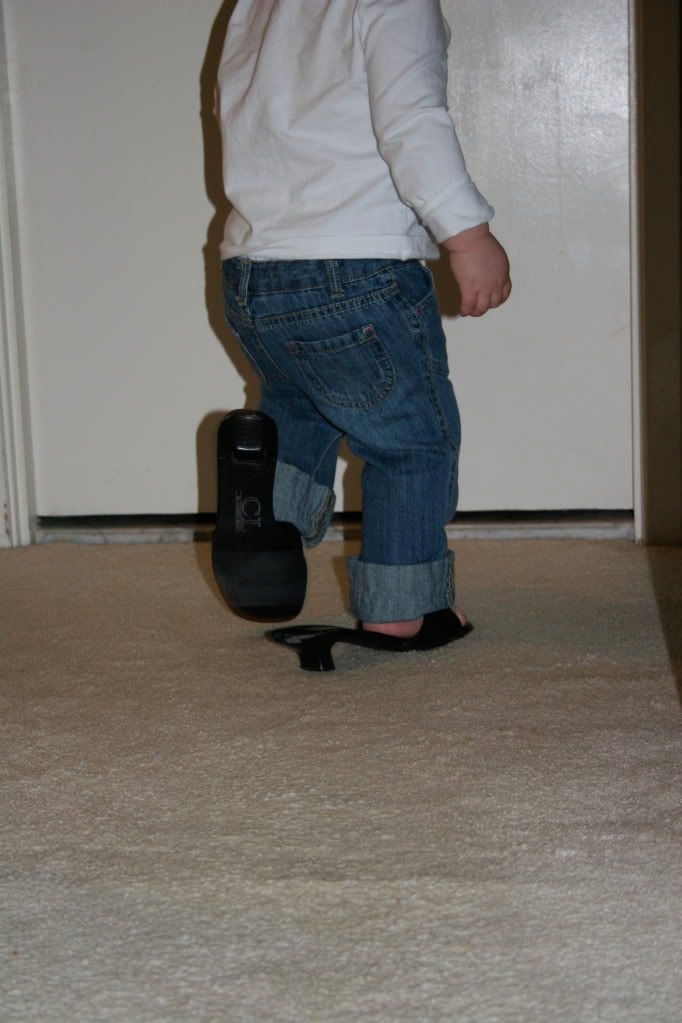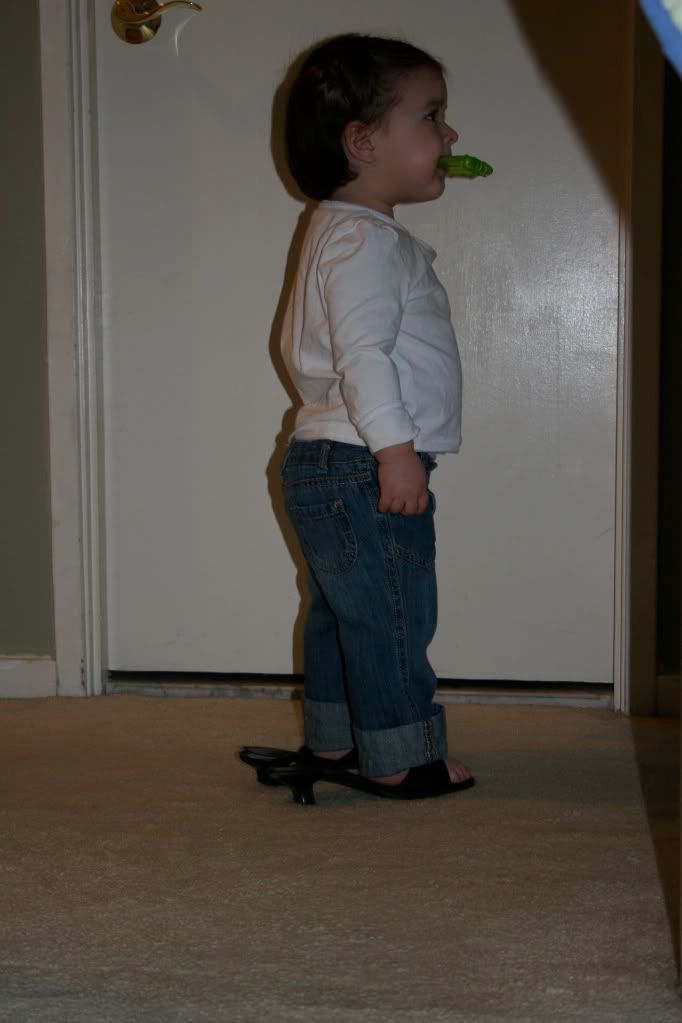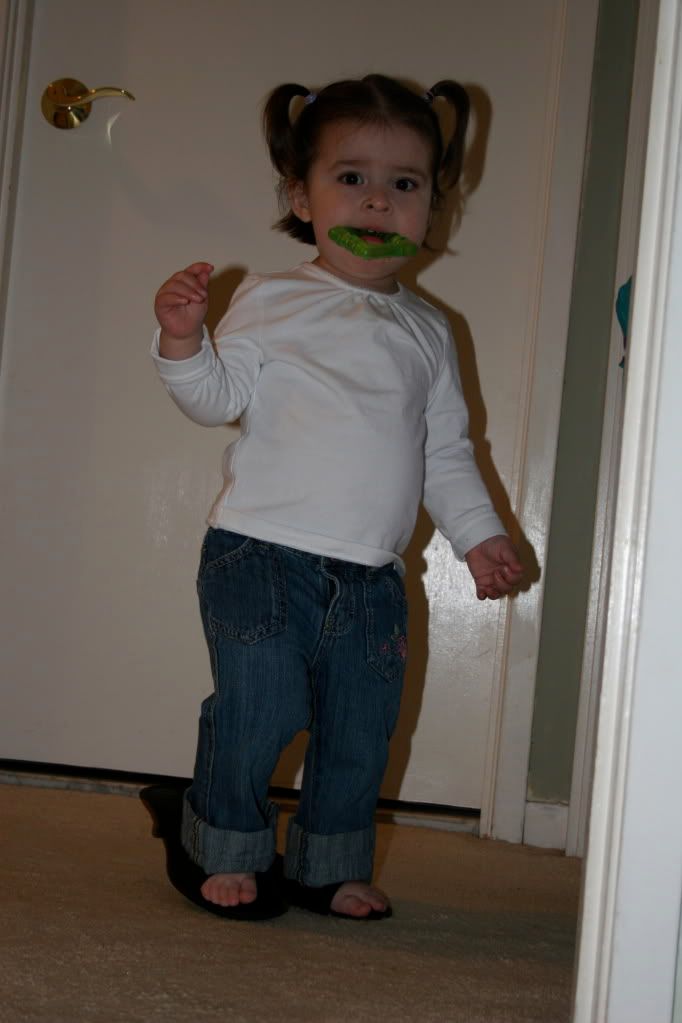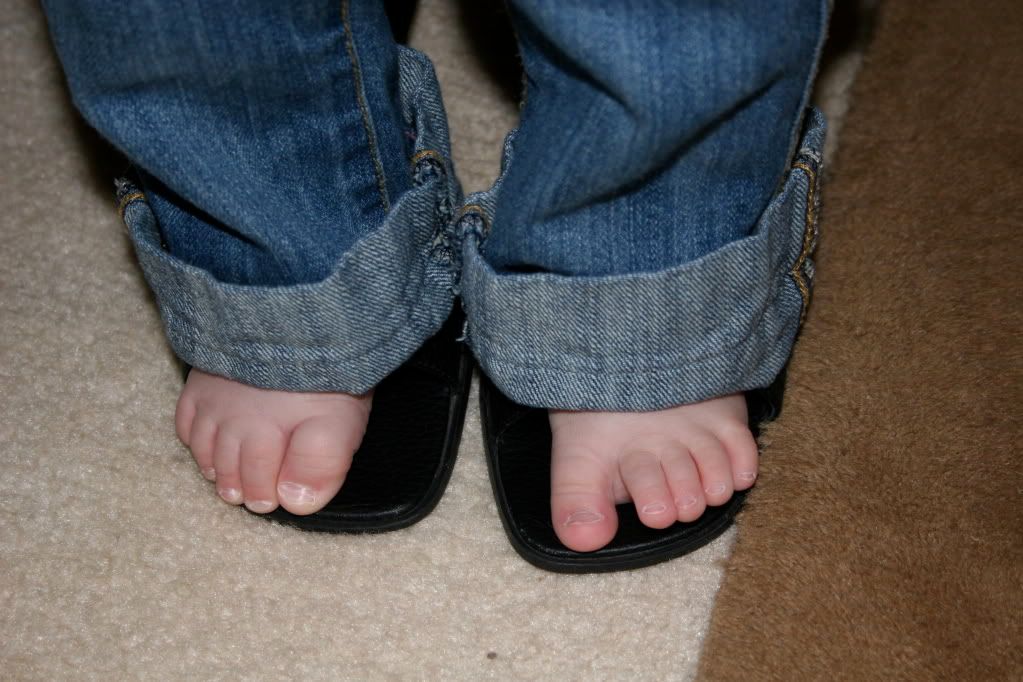 We went to meet Daddy for lunch today (don't have any pictures of that). Then we went to the marathon expo for the
Suntrust National Marathon
that is in town tomorrow. I got lots of
Bondi Bands
(to keep those pesky bangs out of my face!). They were nice enough to give Sofia a kid's size one for free (and she left it in and didn't fight it or try and pull it out....we'll see how long that lasts).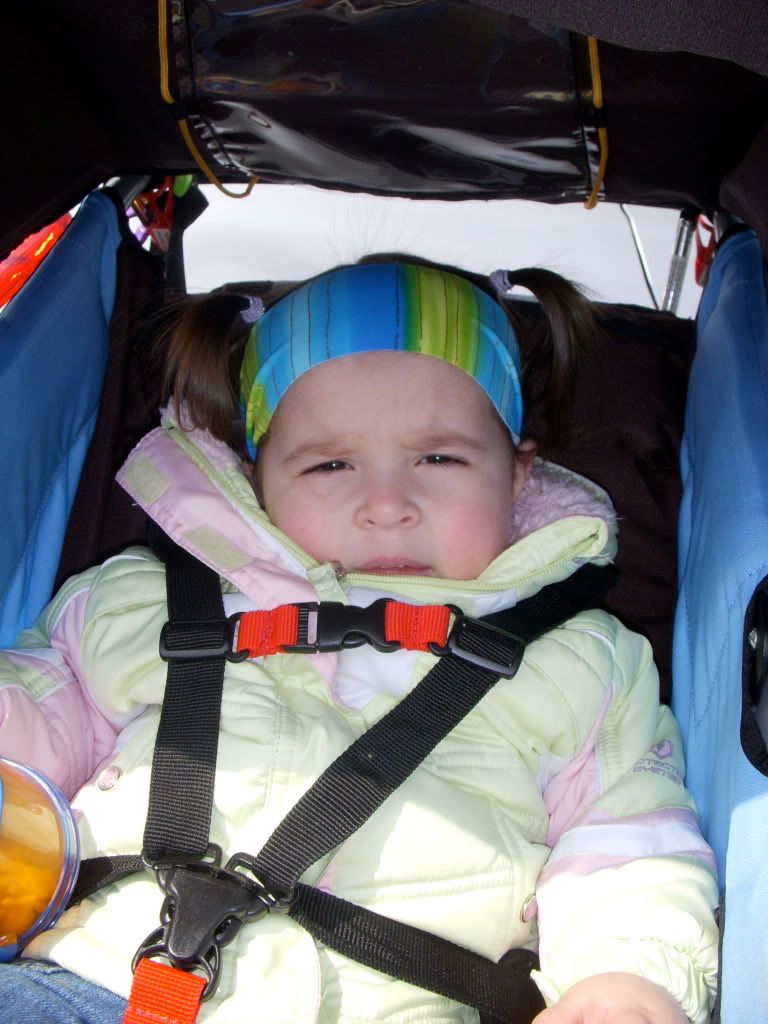 And with the lack of sleep and missed naptime, Sofia was worn out. She feel asleep on the way home from the expo. She was sleeping good, too. Check out that drool/spit bubble!