We decided to give chocolate pancakes a try last weekend instead of waffles. We can cook up 4 pancakes at a time vice 1 waffle, so we thought we'd save some time. But it just wasn't the same.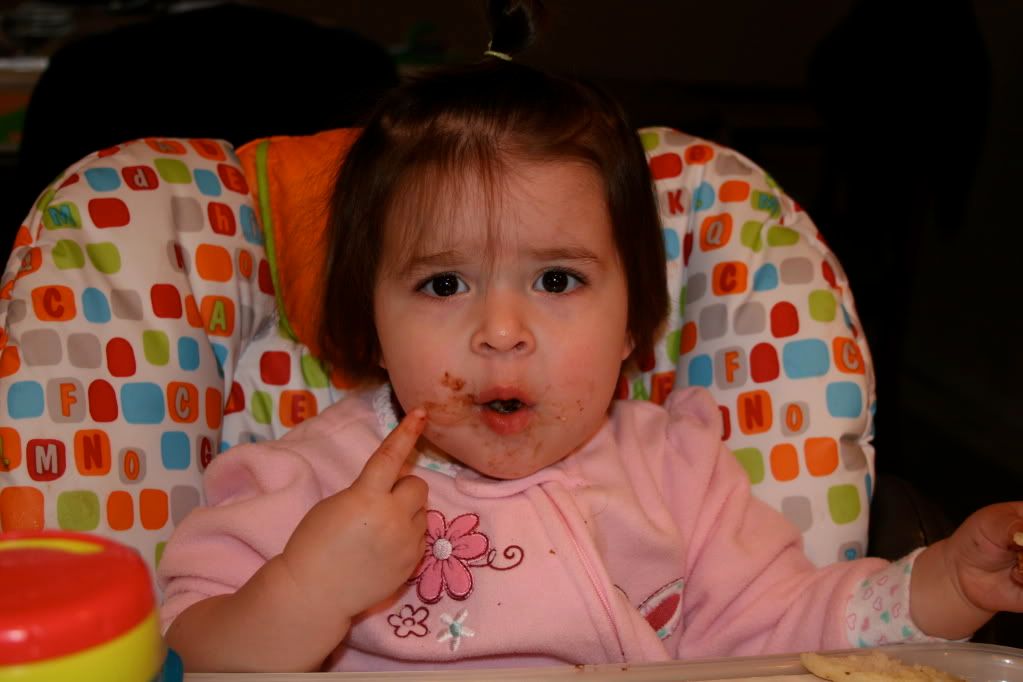 Then Sofia found my Harry Potter glasses from one of the book's release parties. She had fun with them. She'd beg Marc to put them on, then she'd take them right off and want them back on immediately.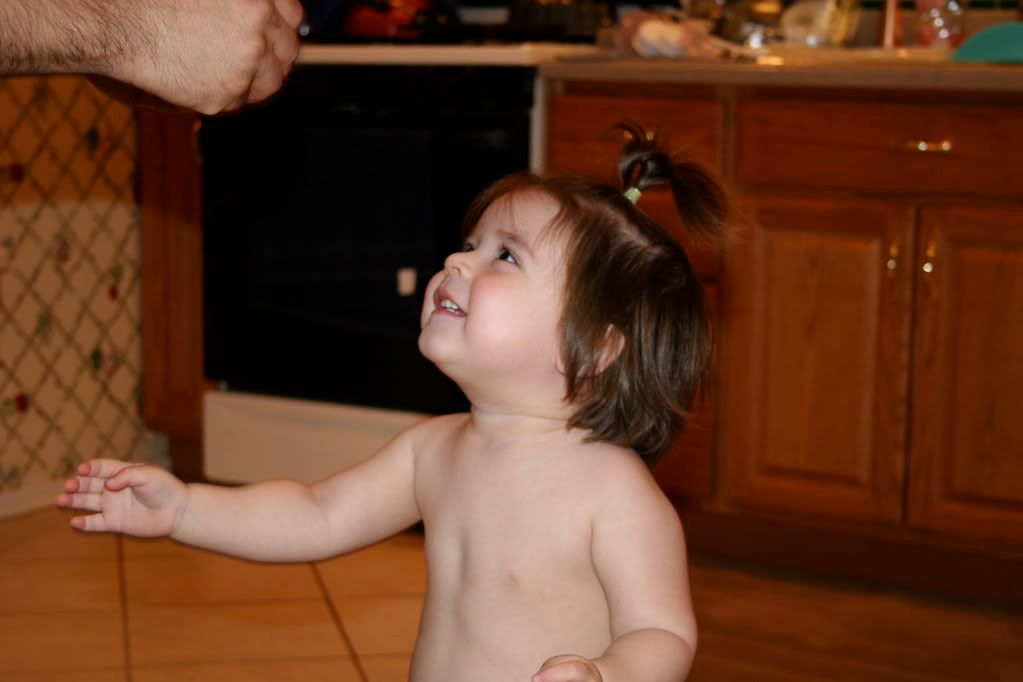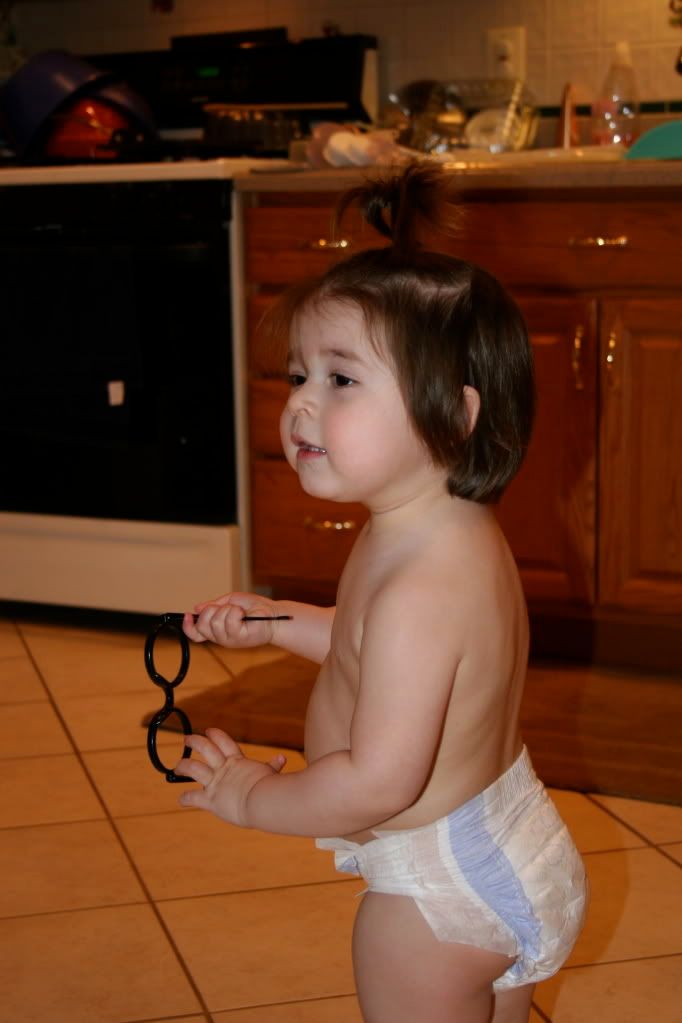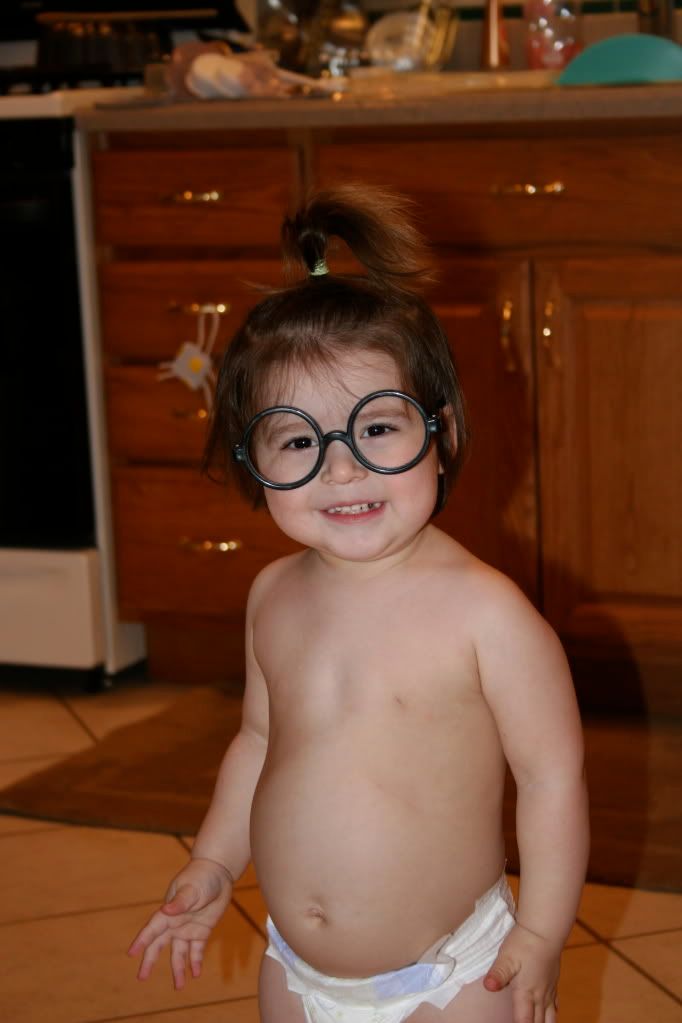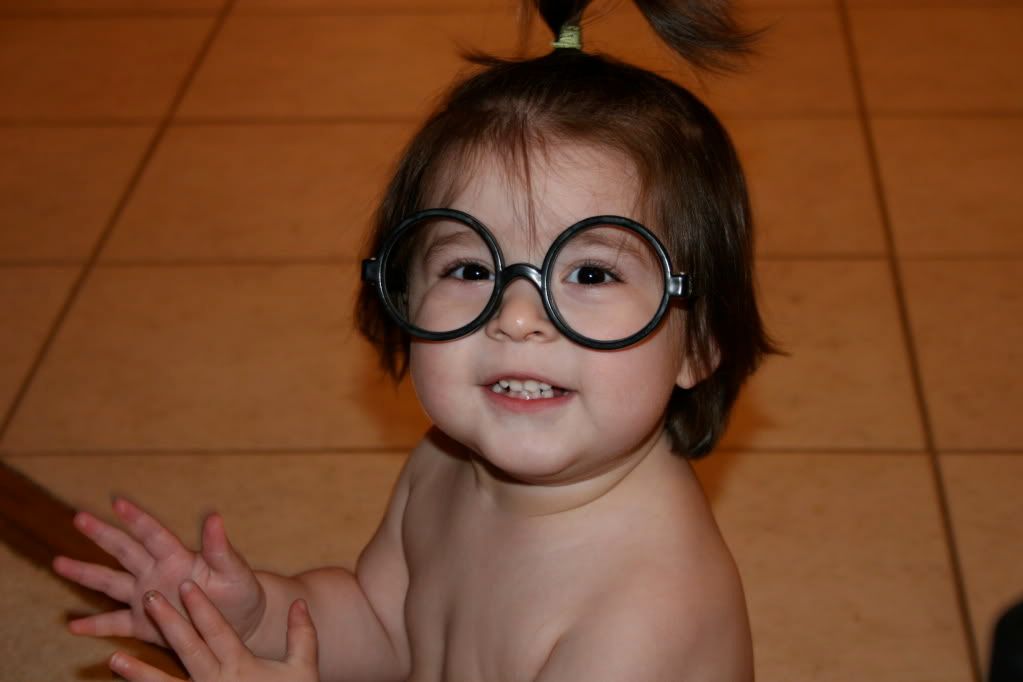 And this morning, ah this morning. Sofia and I had just had a shower and we each got a bowl of oatmeal. This is what Sofia decided to do with hers.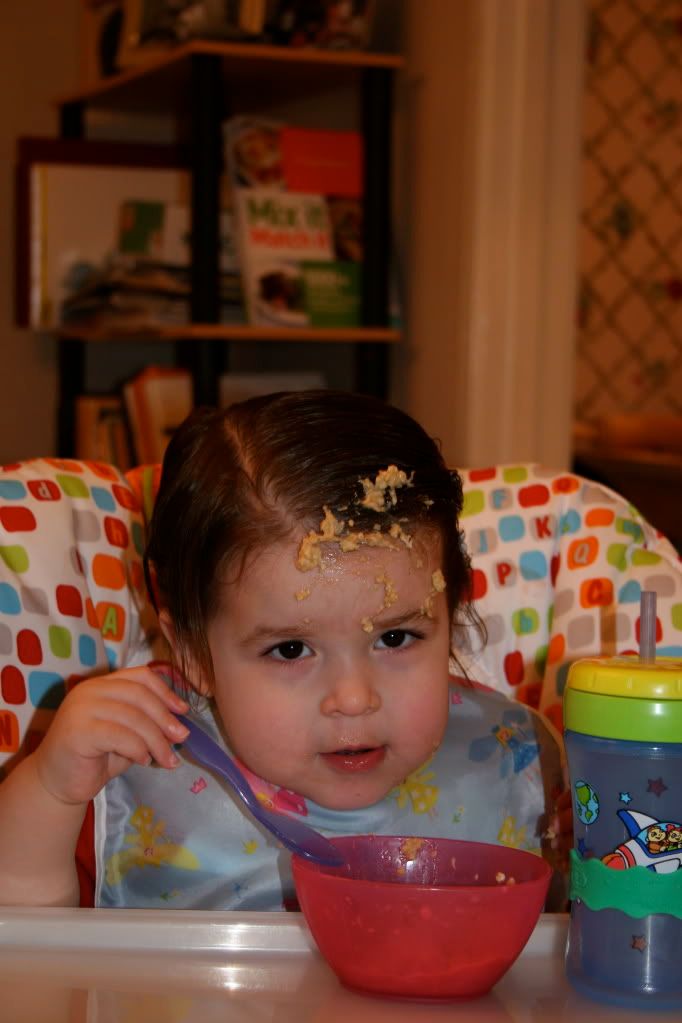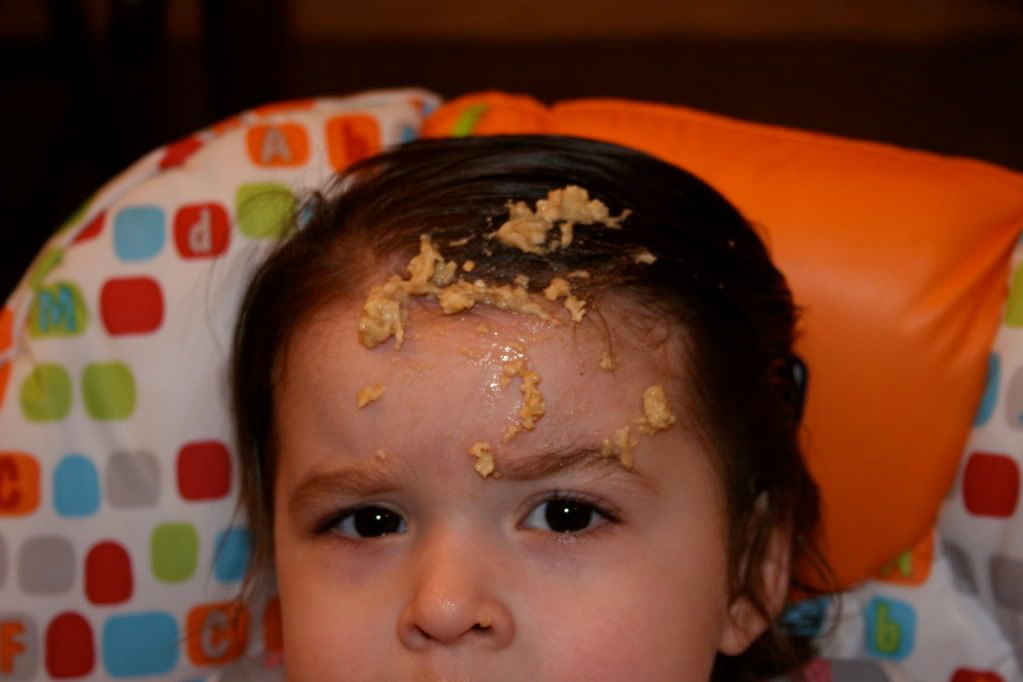 Aw, come on Mom. I wanted another bath!