Just got home from one of the spring kid's consignment sales in our area. I love consignment sales! I got all this loot for Sofia for $49. Yup, that's right, $49.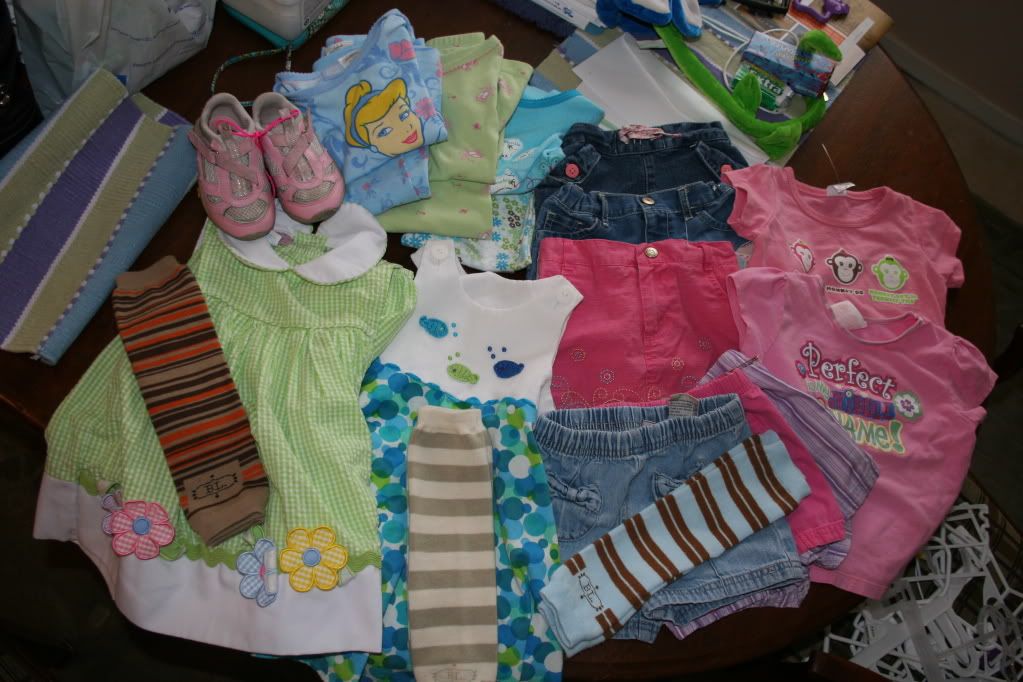 1 pair of sneakers


3 sets of Baby Legs (and the real deal, too, not knockoffs)


2 dresses


3 pairs of PJ's


2 t-shirts


5 pairs of shorts


1 skirt


This particular consignment sale restocks items every morning (so not all the stuff was out today when I went). Saturday is half price day and Sunday anything left goes for $1. I'm debating about going back tomorrow or Friday for the restocked items or if I should wait until half price day (when I can get some really good deals, if anything is left, and Marc can help me wrangle Sofia).
Oh, and our new curtains. I'm not sure I 100% love the actual curtain, but it was very inexpensive and will work until we find something we love. (Please disregard the mess in the living room.)