Sorry I've been MIA lately. We haven't done too much exciting stuff. Pretty ordinary around here. But if ordinary means no
broken legs
, I'm all for it!
We did however find Sport Bounce! And Sofie (read Mommy) loves to go. It's $6 for Sofie to get in (although it will be $10 after her birthday), and parents get to bounce free! Open bounce is Thursday nights and we went 2 weeks in a row.
Sorry this one is on it's side.
This one is Sofie's favorite. That's an obstacle course in the middle (split in two), once you reach the back, you climb a ladder and go down the slide on the outside.
And they have a small room of toddler toys for the younger kids. It's hard work bouncing the whole time.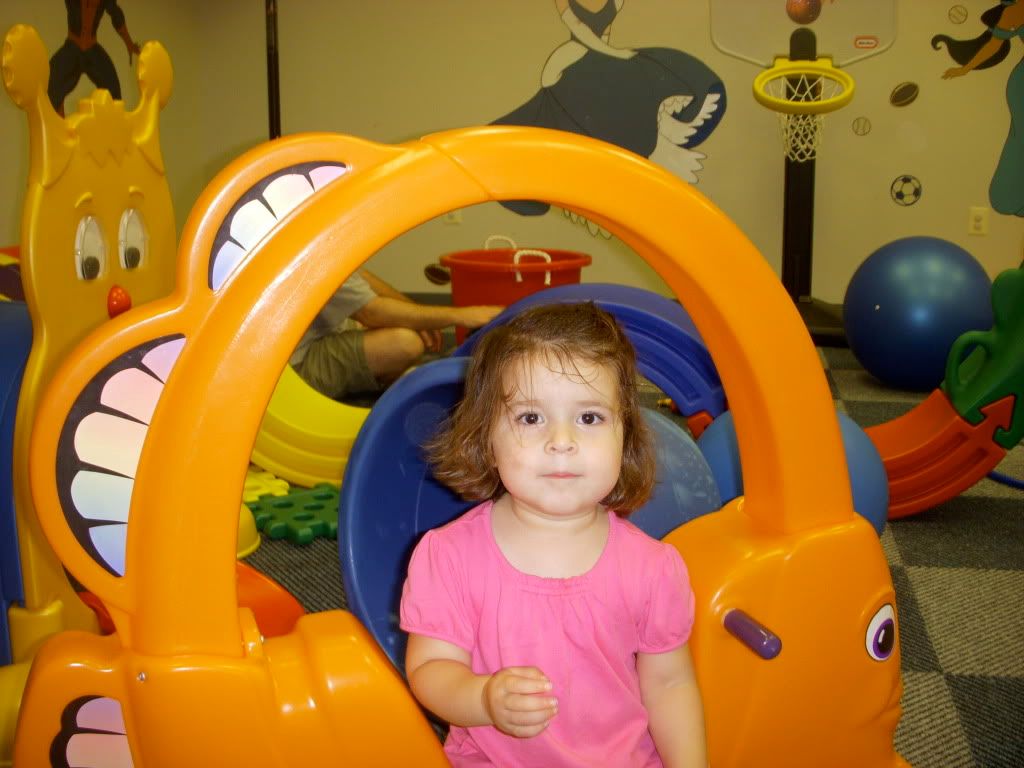 Last weekend we watched our friend's daughter so she could go to the Redskins/Pats game. Since most of our toys are geared toward a 2 year old, we brought out the video games. Sofie even had fun playing on the Wii Fit.
Then Saturday morning, Sofie stole Lolly's PSP while Lolly was still sleeping.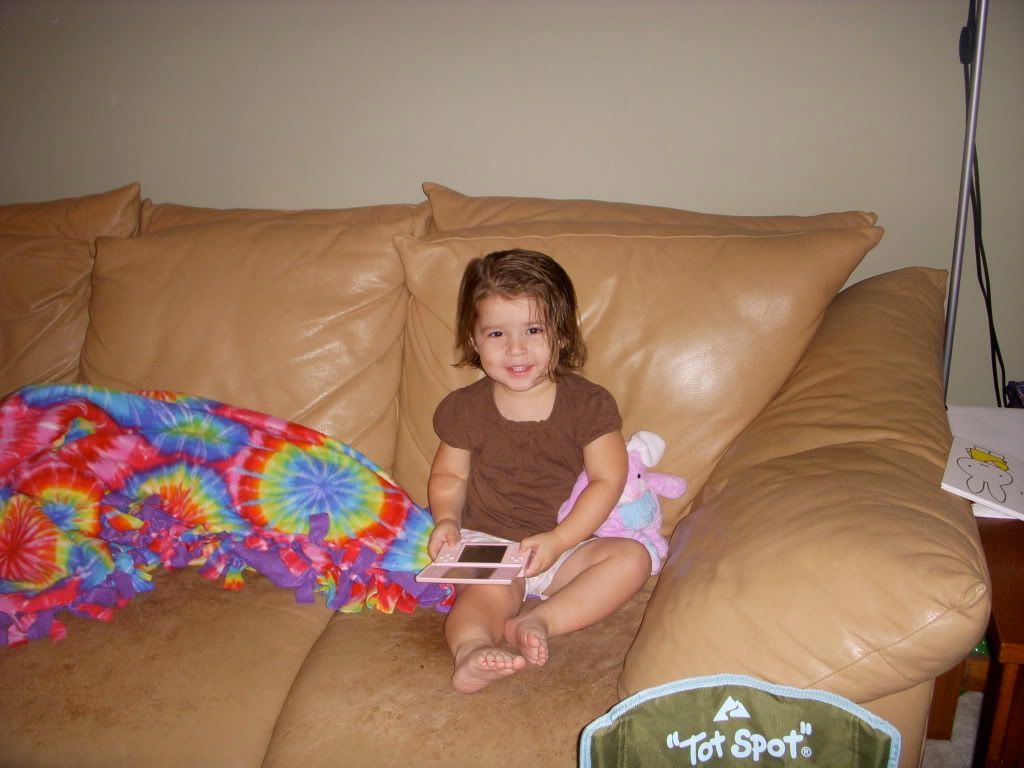 Other than that, working and
running
(I intend to update over there tonight too). Running 16 miles kinda wears you out. So do 4am wake up calls. I'm lucky if I'm still up at 9:30 every night!
We have a fun weekend planned in the NC mountains. Hopefully, I'll have more pictures and updates after the weekend.