This past weekend Marc ran the Army 10 Miler, pretty quickly I might add (net time 1 hour 25 minutes).
Marc pinning on his race bib.
Sofie watching....Mommy, tell me again why we are up this early.
The parachute-rs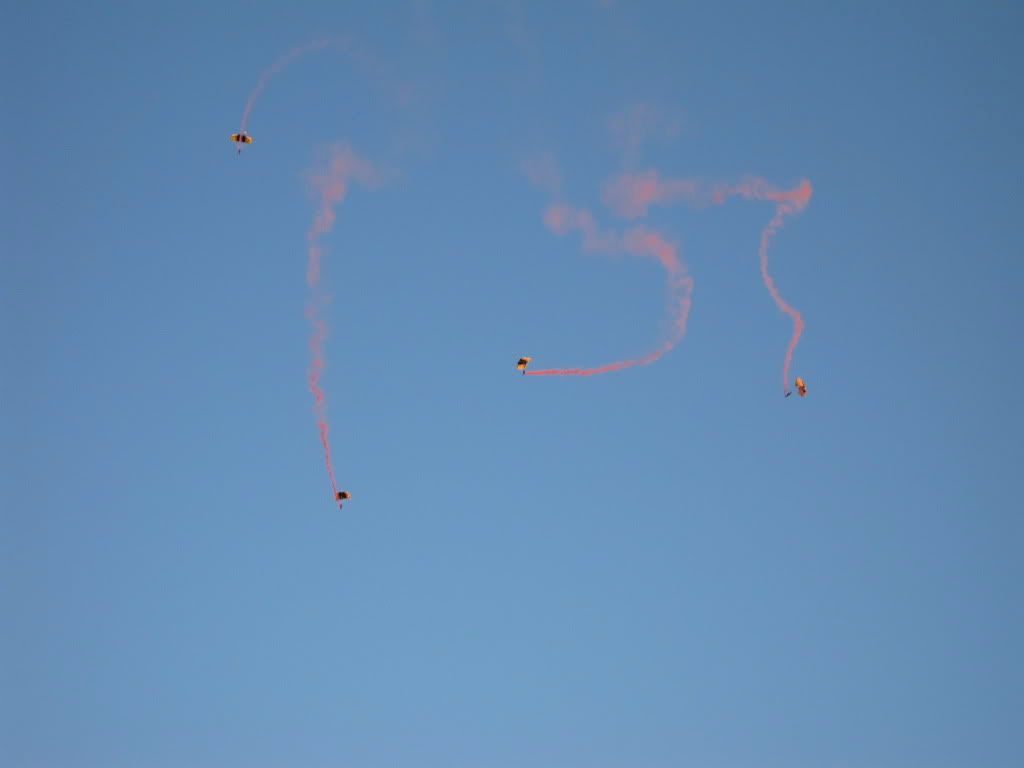 Sofie got a hat when we looked at the fire truck on display. However, she didn't want to wear it.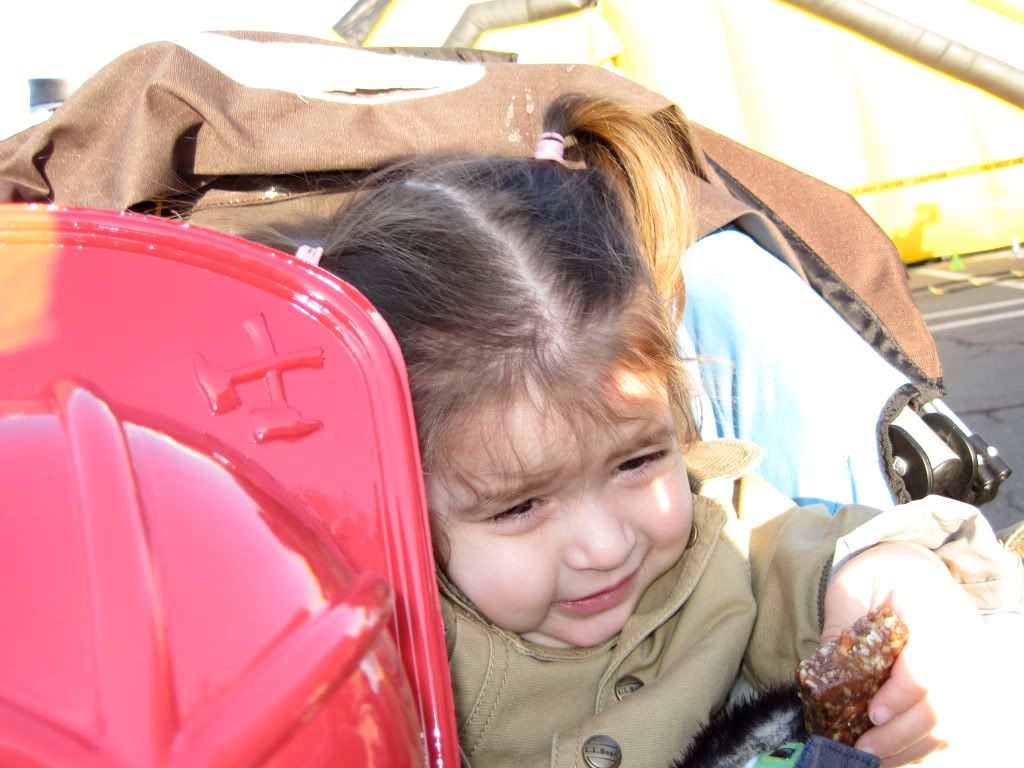 Mommy, you wear it.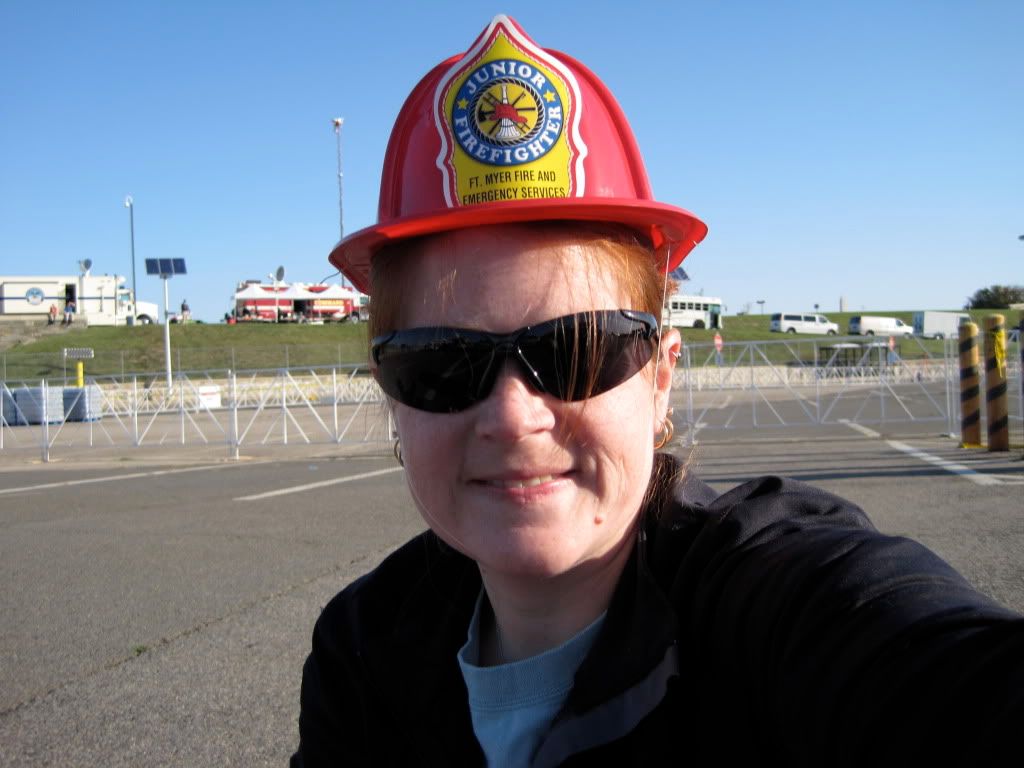 Yea! Daddy's done!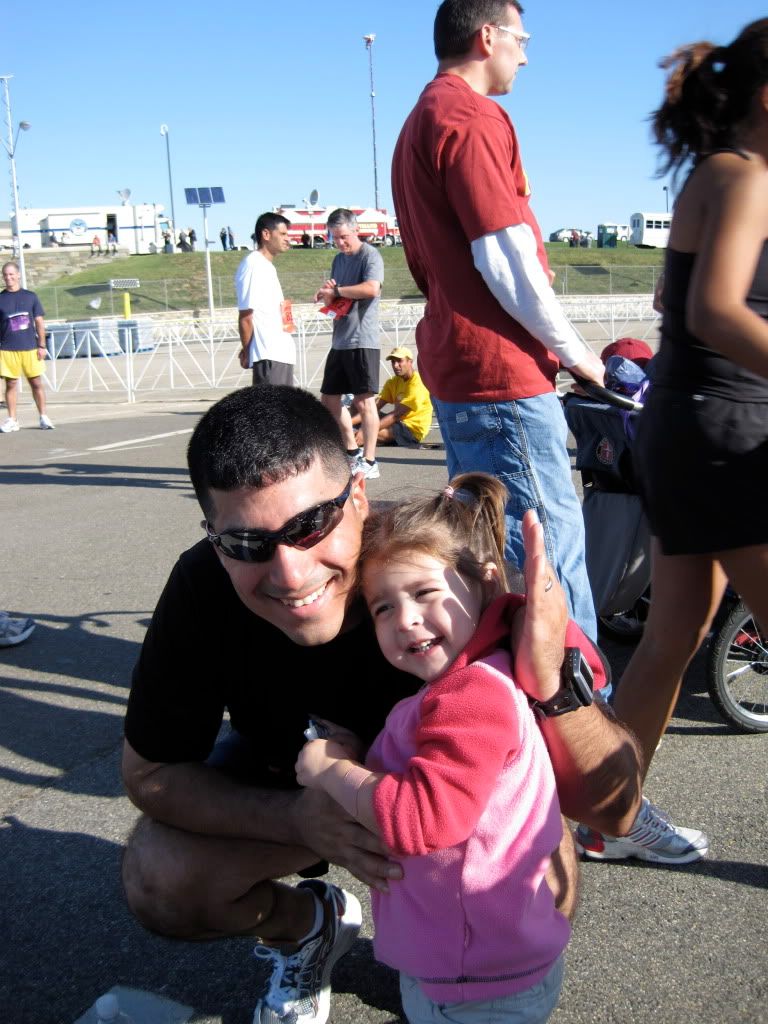 The race starts and finishes at the Pentagon. We figured since we were there anyway, we'd go look at the new Pentagon Memorial for the victims of the attacks on Sept 11, 2001.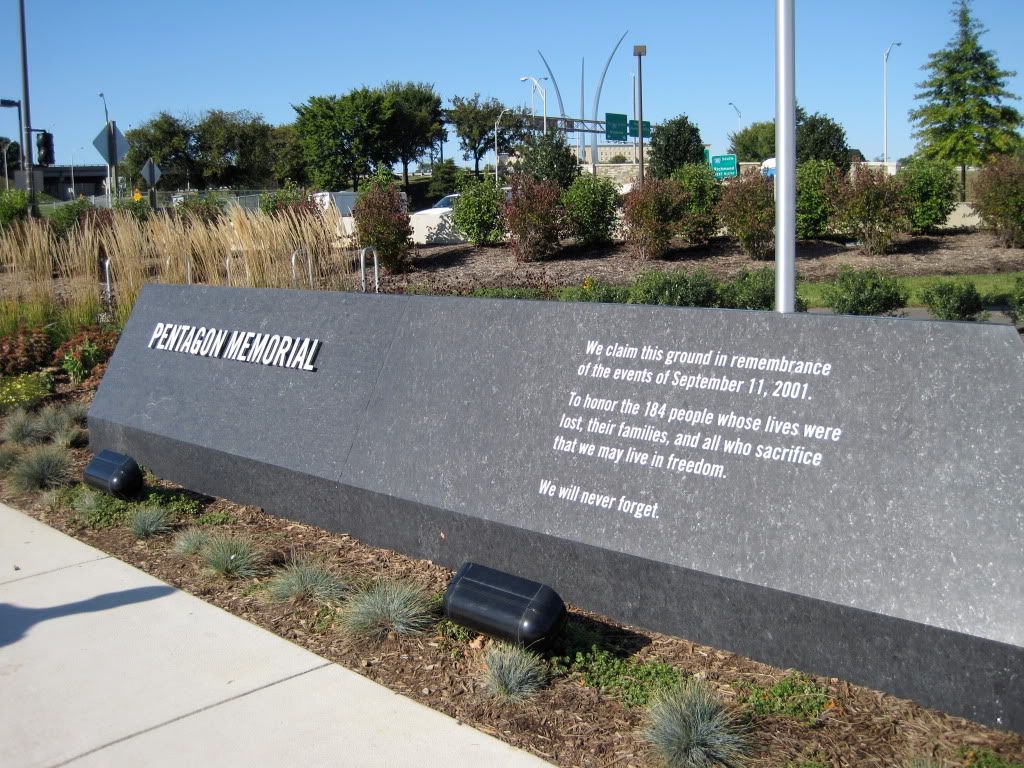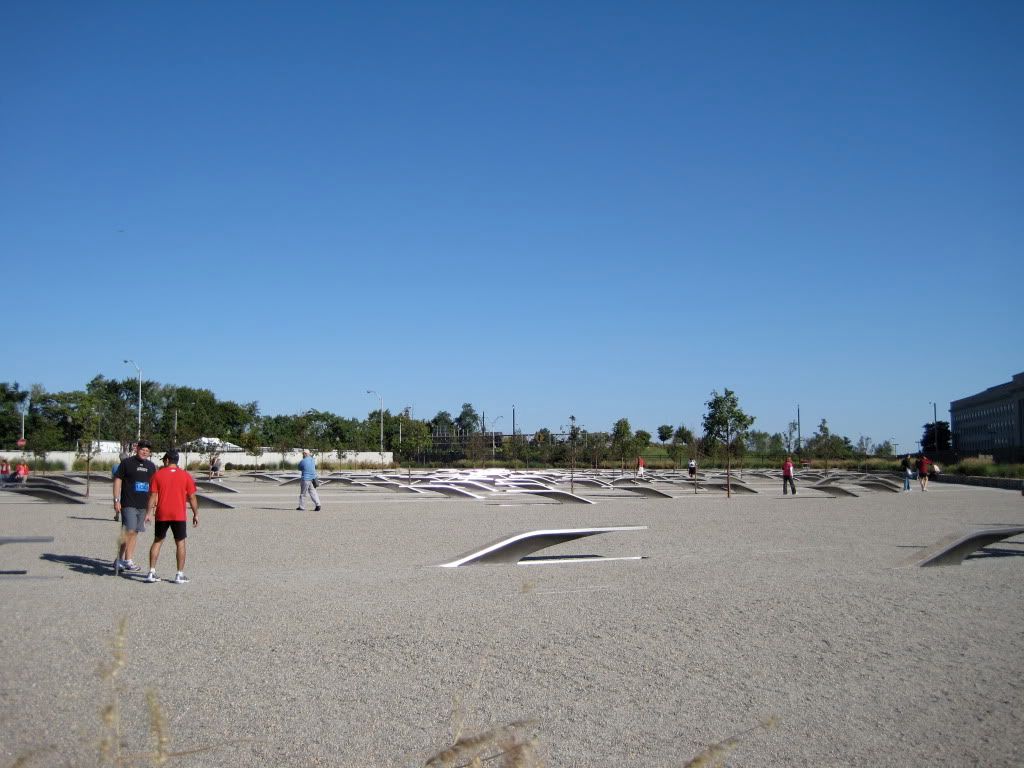 Worn out after the race, waiting on lunch.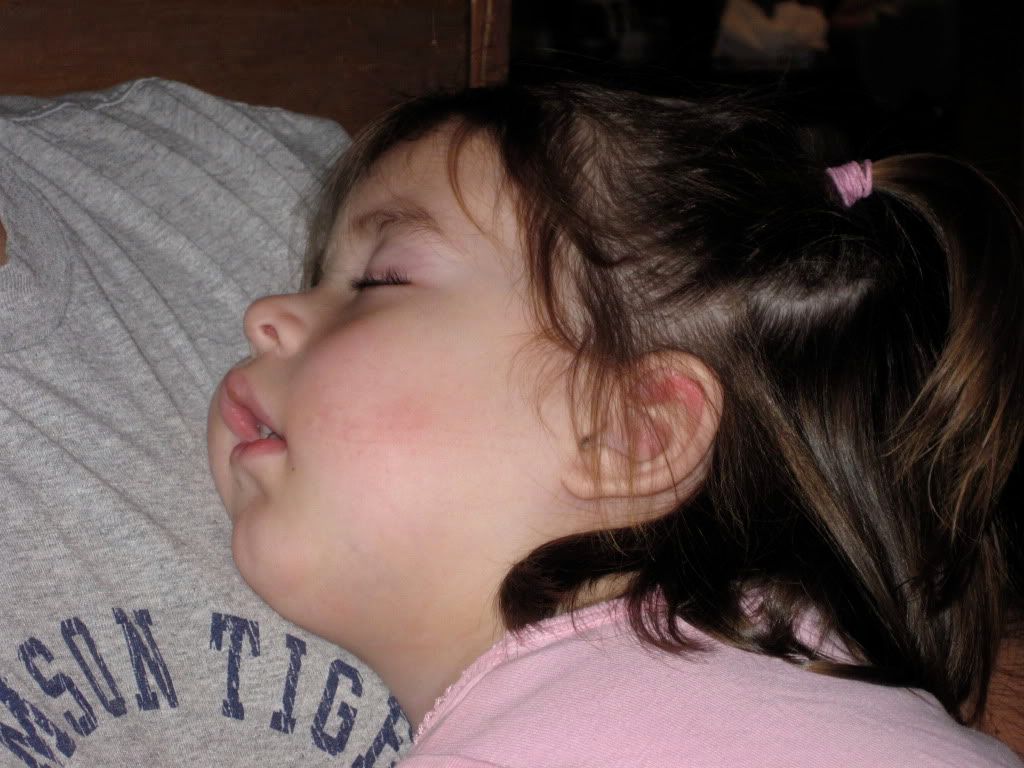 Sofie and I went to playground later in the afternoon.