We went apple picking this weekend. Sofie had a great time!
One of the trees.
The orchard looking out to the mountains.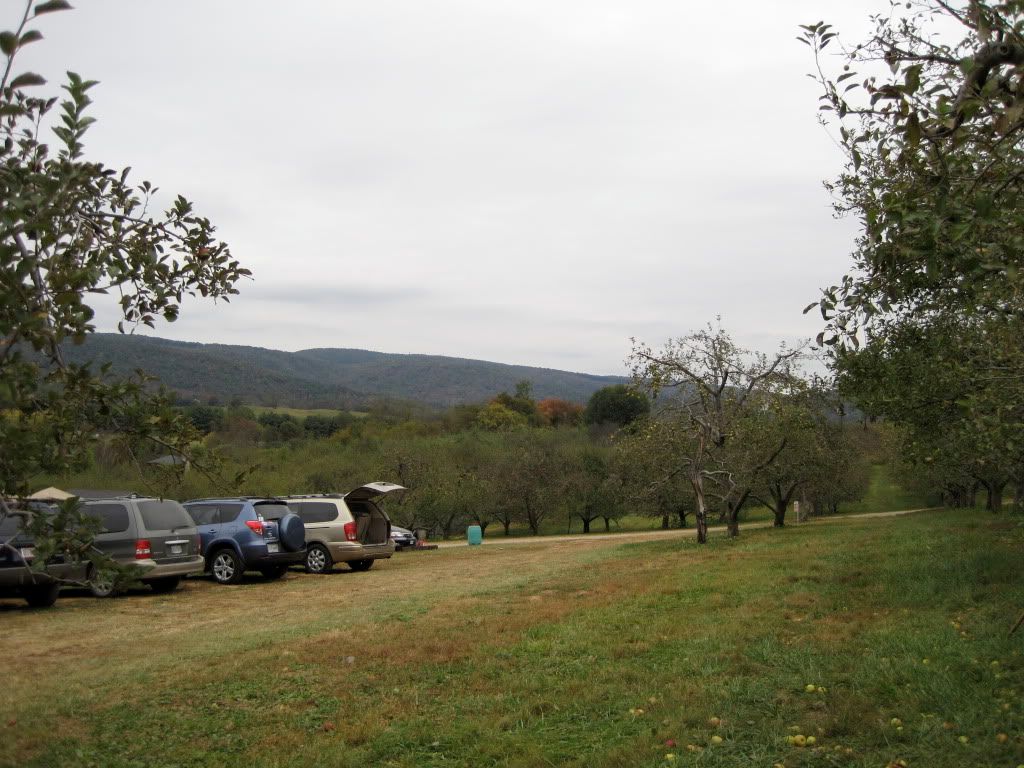 Sofie trying to pick up the apple picker thingamajig.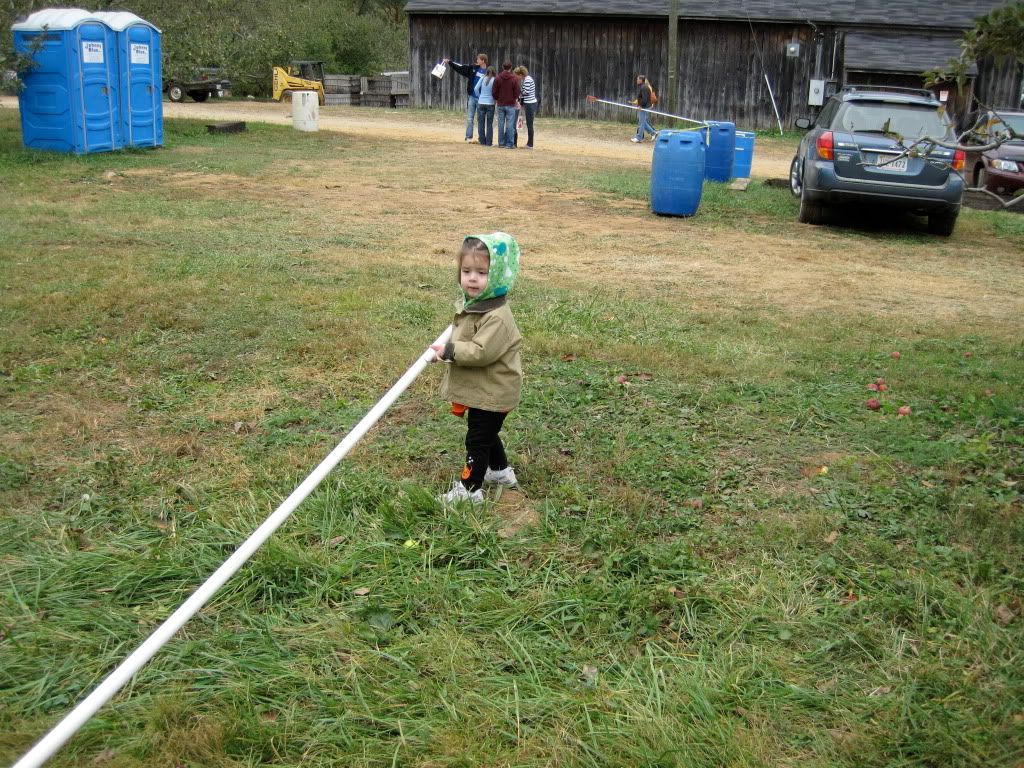 Ok, let's get some apples.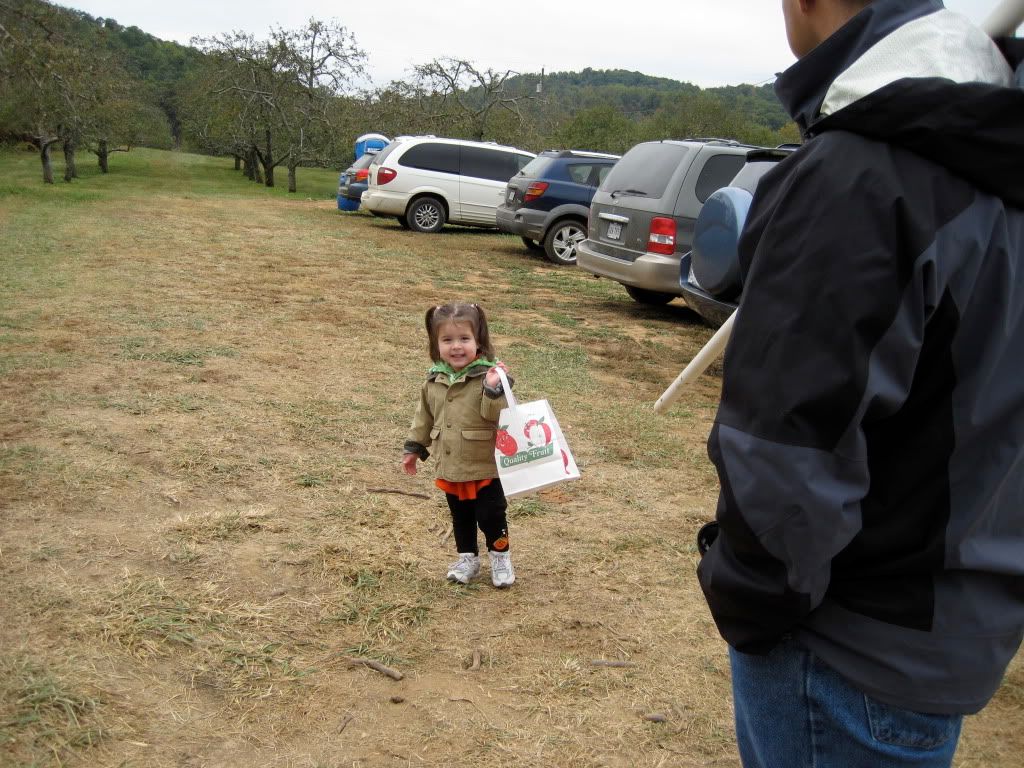 My favorite shot of the day! Sofie hated stepping over all the apples that had fallen on the ground.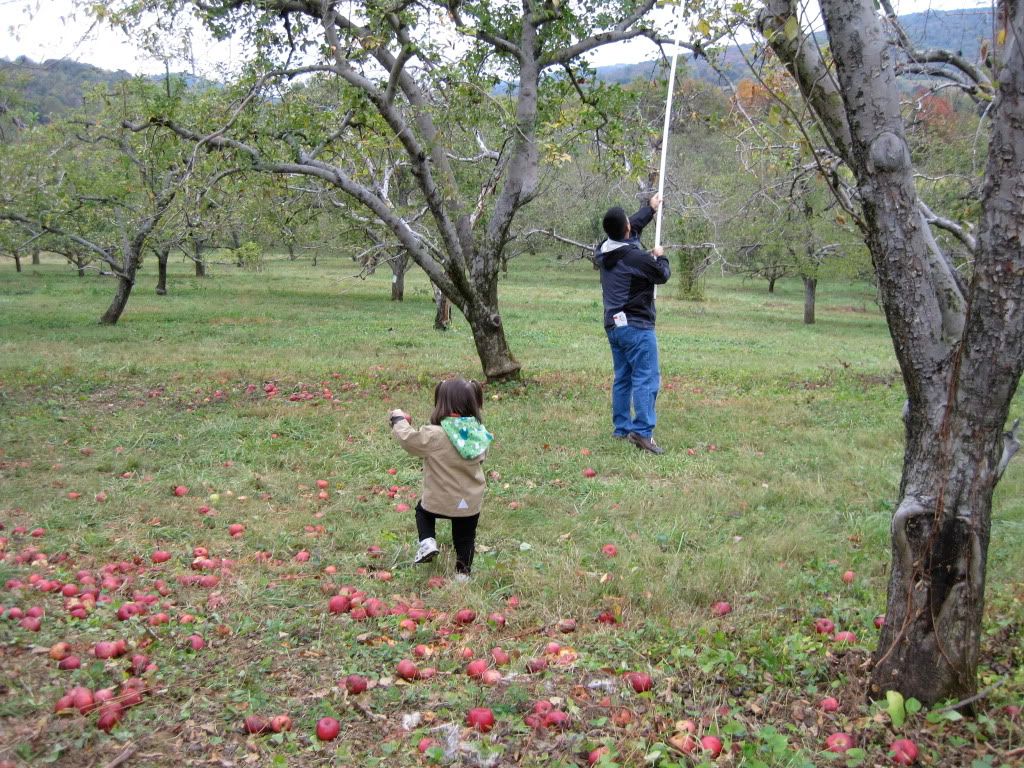 This apple is yummy!